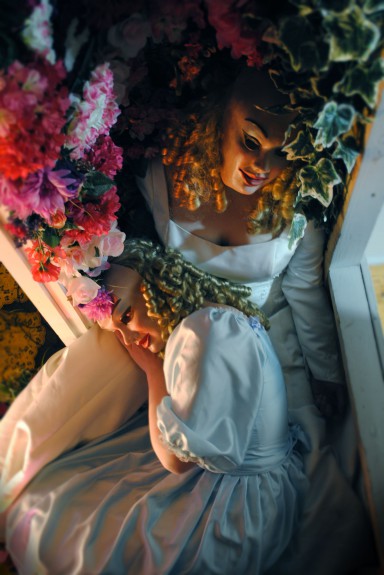 15th April – 21st May 2011
Margaret Harrison (b. 1940) is one of Britain's best known feminist artists, a pioneer of feminist art, whose peers and collaborators include Mary Kelly, Nancy Spero and Orlan. Margaret's early work was influenced by British Pop art of the late 1950s. She created drawings, paintings, and installations using images culled from the popular press and featuring iconic cultural figures including Valerie Solanas (Warhol's would-be assassin) stamping on a Brillo box, Captain America with comedy breasts and high heels, and Hugh Heffner dressed as a Bunny Girl. These images seem funny now, but her first show in London was closed down by the Police after one day on grounds of indecency. Margaret's work for I am a Fantasy will continue to "tread the fine line between irony, sexuality, trans-gender, transvestism, power, masculinity, objectification and exploitation".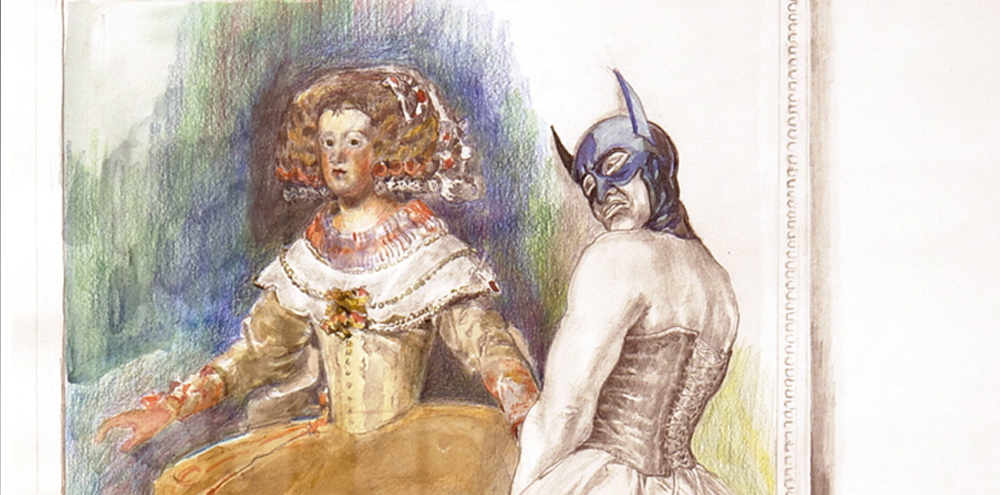 Working alongside Margaret Harrison will be performance artists The Girls; Zoe Sinclair (b. 1976) and Andrea Blood (b. 1975). Recently described as "a quintessentially English answer to Cindy Sherman, but double, and with something of the wit and chemistry of French & Saunders distilled by a camera," The Girls will bring a sexy irreverent Post-Feminist punch to the table. Like Margaret, The Girls use humour as a tool to cross boundaries that would otherwise remain taboo. The Girls are masters of the tongue-in-cheek tableau vivant. For I am a Fantasy they have created a new static performance that evokes ill-fated heroines of the Brothers Grimm and Hans Christian Andersen. But, as ever with The Girls, the enchanting tableau gives way to unnerving rumblings.
As powerful yet overlooked women artists are being re-evaluated – Alice Neal, Louise Bourgeois, Yayoi Kusama, Rose Wylie and many more, PayneShurvell and curator Beverley Knowles are inviting Margaret Harrison out of the retrospective 1970s box to which history wishes to relegate her and into the twenty-first century worlds of feminism and feminist art as they are now. The exhibition hopes to provide a rare platform for cross-generational dialogue between second-wave and contemporary feminist artists.
Categories
Tags