So, I arrived yesterday afternoon in New York at around 3pm, but didn't actually get into the City until about 7pm due the hour and half queue at Customs (after finger prints, biometric eye readings and a sworn statement that I have never been a member of the Communist Party nor a recognised Terrorist organisation) I was finally allowed into the land of the free and home of the brave.
The Virgin flight itself was fine and I made the wise choice when checking in online to take the last available seat in the upper deck, economy section of course. As it happened there was a spare seat up by the emergency door exit, for which they normally charge an extra £50 for. So, as soon as we had taken off, I made a dash for it on the good advice of the IT guy sitting next to me with the bad breath. I could now stretch out my legs to full their extension and although just beyond the curtain ahead of me, lay another world of luxury and service I was pretty satisfied.
At Heathrow in the departure lounge I bumped into a few familiar faces, Danielle from Nettie Horn, Debbie from Madder 139 and Toby and Emily from FAS. All these galleries are taking part in Volta and I know they spent all day today setting up their booths, poor souls.
In the seemingly never-ending queue at customs, I saw Toby and Emily join the tail end and I got them in to join me, with loud proclamations about how I was waiting for them as I left the airplane, so that the rest of the queue were reassured that they were indeed travelling with me and not queue barging. I was glad to have their company in the stifling heat of the customs hall. The time passed with good-natured banter and art world gossip, they hadn't heard the story of a certain female gallerist of note, who had been called in to give 'friendly advice' to another female gallerist regarding a space in Fitzrovia. Well, the former apparently took such a shine to the space that she decided to take it as a secondary space for herself, leaving the other dealer shocked and appalled at her behaviour. It was a pretty rotten thing to do, even in this cutthroat world.
More queuing outside as we waited for a taxi to take us into the City, at least in this queue I could smoke (the rush of nicotine after 8 hours of craving is pretty heady, should really quit) and it moved pretty quickly, as the yellow cabs rushed up to collect weary travellers.
I was glad to get to my uncle's place on the Upper East Side and slept like a proverbial baby.
The next morning, was a bright yet cold day in New York, so I took the subway down to MoMa, which is apparently closed on a Tuesday (should of checked on the bloody website), no matter I thought, I'll take stroll up through Central Park, which was lovely. I walked all the way up into the 70's to my favourite museums in New York – The Frick Collection. The building itself is quite incredible, with an oasis of tranquillity in the form of an internal courtyard with a foundation.
They had in the basement an exhibition of Rembrandt drawings and etchings, which were quite exquisite. The permanent collection is outstanding. The rich varity of artwork is a testament to the passions of an enormously wealthy Industrialist – Henry Frick. Here we have fine examples of Turner, Vermeer, El Greco, Frans Hals, Bellini, Titian, Holbein and many more. The Rococo room of Boucher is not really my thing, too many rosy-cheeked children and high society types lolling around kitsch gardens for my contemporary taste.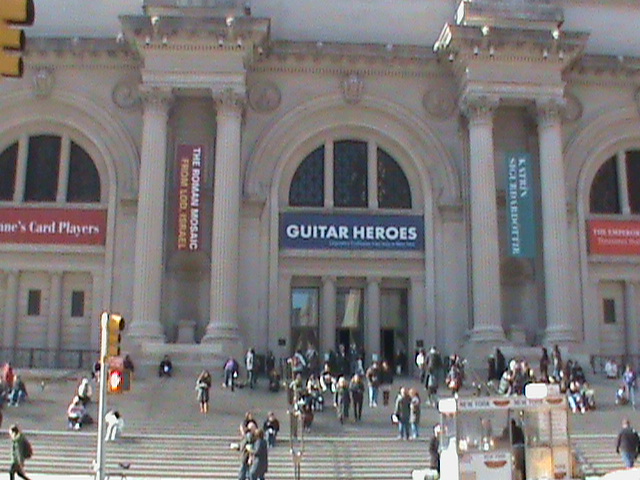 Onwards and upwards along 5th Avenue to the massive Met, really one could spend literally days in there and still not see everything, so I bypassed the Antiquities, had a brief look at some of the medieval stuff (the Hieronymus Bosch is fantastically bonkers) and made a beeline for the 19th and 20th Century rooms. As I walked past the roll call of Impressionist Masters surrounded by camera laden Japanese tourists, I couldn't help thinking about how many millions of dollars worth of art was in each room. The mind started to boggle.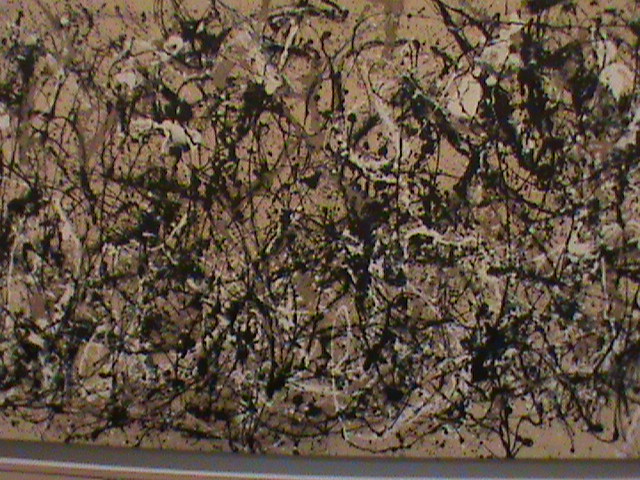 Finally to got to my favourite bit of the museum with the smattering of Abstract Expressionists and Pop. MoMa (will hopefully get there today) has a show on at the moment covering the later, which I'm looking forward to. Yes, we all know how important Jackson Pollock is to the movement, but here at the Met I was taken by the monumental quality found in Clyfford Still's work.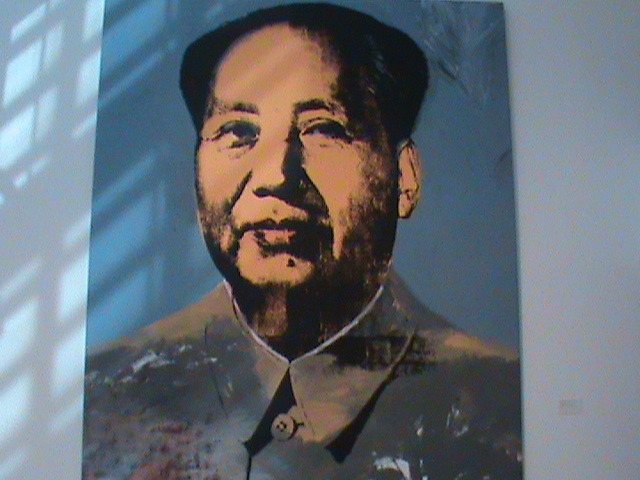 Talking of monumental, there is no getting away from the massive Warhol Mao downstairs, although I rather like the other pieces on show here, including a couple of striking Chuck Closes' and cracking Lucian Freud painting.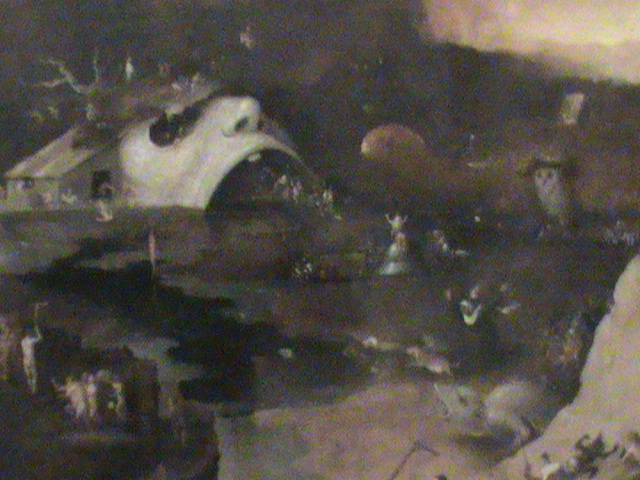 I could go on and on about the first rate work to be found at the Met, best to go and see it for yourself. I guess, for New Yorkers, because it is on their doorstep that they sort of take it for granted. In a way like us Londoners, who rarely go to the National Gallery (which is free entry), but we really all should take advantage of these incredible institutions which house masterpiece after masterpiece from era to era.
The art fairs all open tomorrow, must go now and pick up my press pass for the Amory.
More art adventures in NYC to follow.
Categories
Tags