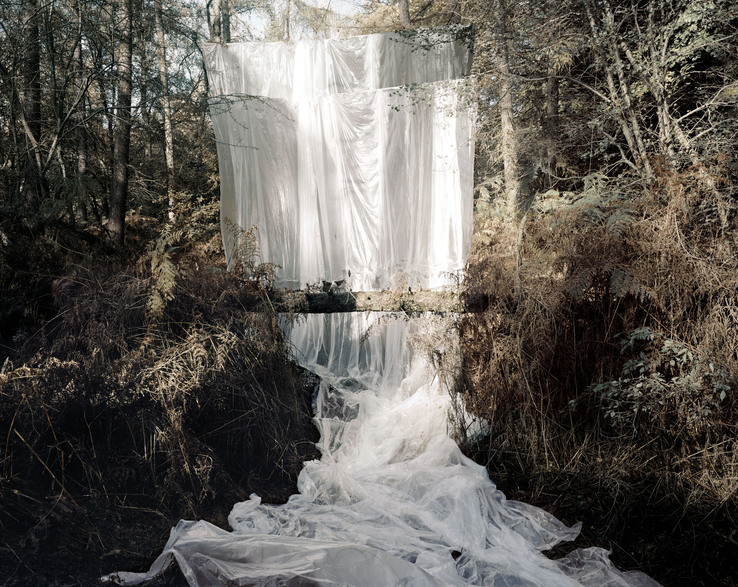 Image:Les Amants (Cascade), 2009 (c) Noemie Goudal
Cob Studios and Gallery designed in partnership with Llowarch Llowarch Architects, the stunning new venue will comprise high spec, purpose-built studios, a 500 square foot project space, as well as the centrepiece – The Cob Gallery. Playwright and venue Co-Director Polly Stenha m will also use the venue as her base for writing.
Developed to provide a much-needed platform for emerging artists to develop and show their work, Cob will create an environment of artistic expression, exploration and development. It will also provide visitors the chance to see some of the most important new work being created today.
The Cob Gallery will launch with a group show including works by Katie Paterson, Noemie Goudal, Dmitri Galitzine, James P Graham and Anna Curtis. Inspired by Jean Baudrillard's text Simulacra and Simulation, the exhibition, entitled Unnatural Nature, considers our modern relationship with nature and how it has become increasingly inauthentic. We encounter nature through the media or through prescribed experiences marked out as 'nature' – the park, the landscaped garden, the nature reserve or the scenic lookout point. The exhibition will run from 18th – 27th February, and will include a series of talks and lectures.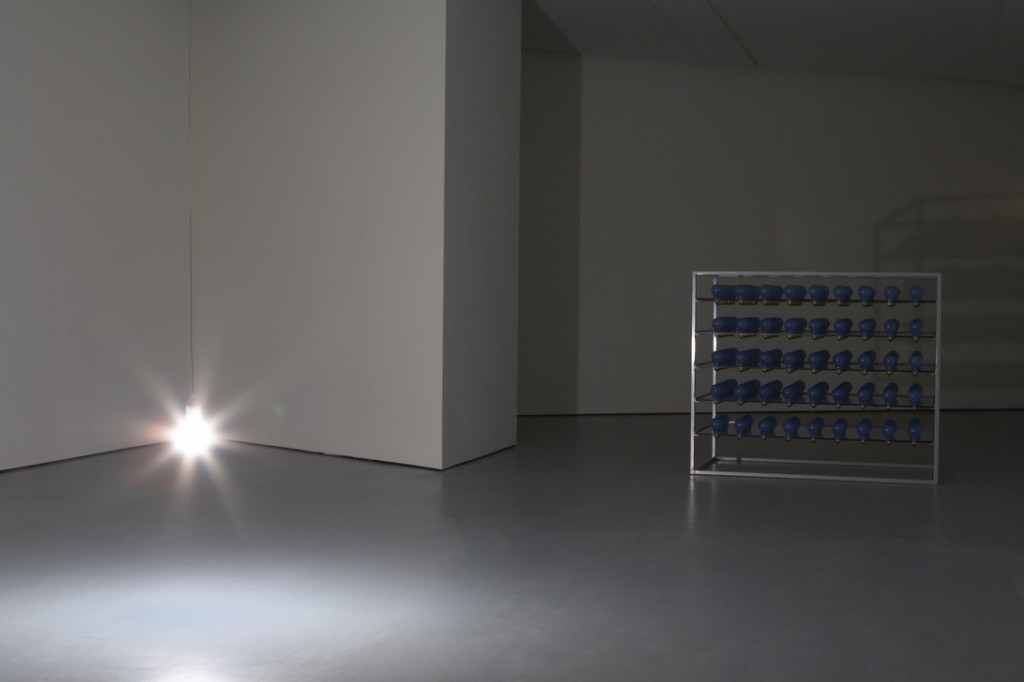 Image:Light Bulb to Simulate Moonlight, Albion 1 (c) Katie Paterson
Each of the artists uses technology to simulate nature and explore our relationship with it. Katie Paterson's Lightbulb to Simulate Moonlight (2008) emits the identical light, in terms of wavelength and amperage, of a full moon. James P Graham will exhibit a dual-screen version of his large-scale filmwork Iddu 2007). Iddu, meaning 'him', is the local name for the active volcano on the Italian island of Stromboli. Filmed over four years on a combination of 360 degree and 180 degree panoramic multi-camera views, the film challenges the viewer to consider the dichotomy of beauty and danger; as well as the interaction of natural forces, over which mankind has no control.
Anna Curtis' Cultured Nature explores the boundaries as to assumptions of the natural and the artificial, revealing uncertainty in the apparently familiar. Using a combination of un-doctored photographic imagery and cultivated mould scans, the decorative wall coverings form the tipping point between lush exuberance and sickly decay.
Photographs from Noemie Goudal's series Les Amants (2009), part-real, part-artificial scenes containing synthetic materials that parody those of nature, reflect upon the relationship between mankind and the natural world. A newly commissioned sculpture by Dmitri Galitzine will consider how Baudrillard's text sits within the social and cultural framework of Britain today.
Located on 205 Royal College Street, Camden, Cob Studios & Gallery is the latest addition to a burgeoning North London artistic scene. Camden Arts Centre is known as one of London's leading contemporary arts spaces. Anita Zabludowicz chose nearby Kentish Town for her London project space, which also boasts the recently opened progressive Leighton Space. Leading artist Paula Rego has her studio in Camden, whilst Antony Gormley is based just outside Kings Cross, an area favoured for All Visual Arts' newly-opened private showroom, as well as one of the London outposts of the respected Gagosian Gallery.
The Cob Gallery will launch with Unnatural Nature, running from 18th to 27th February. For more information visit www.cobgallery.com
Categories
Tags