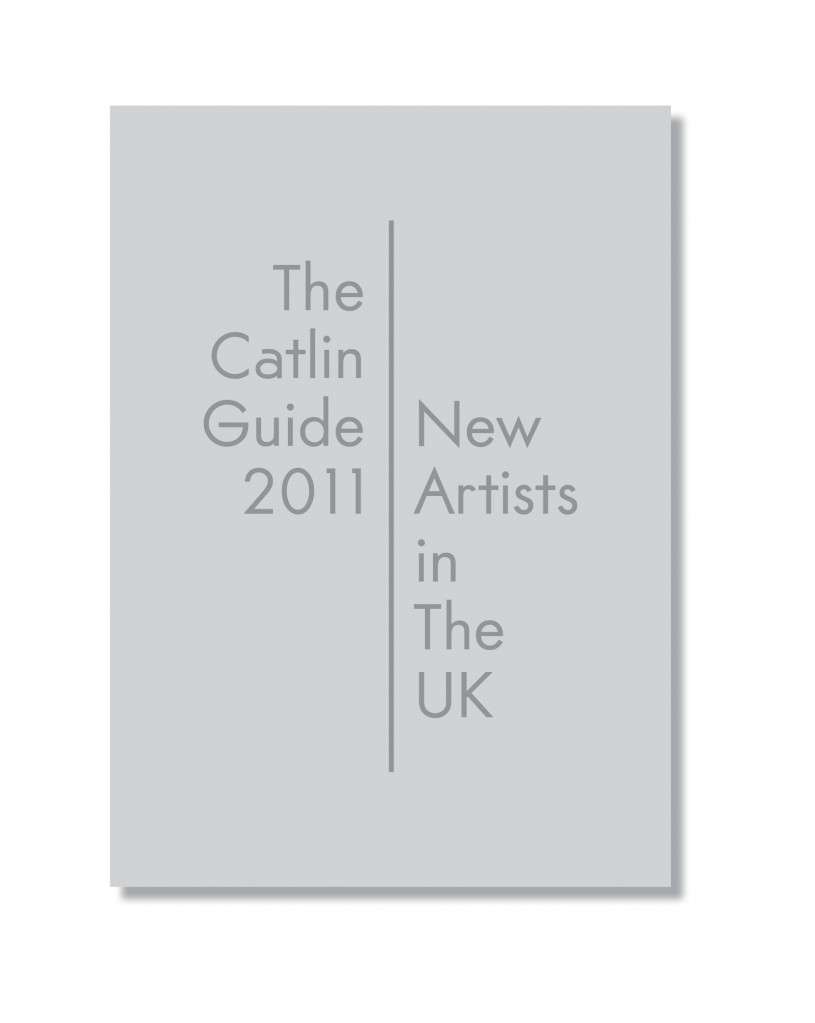 The UK's most promising new artists are identified in the essential collectors' guide.
Now in its second year and following the success of its inaugural publication, The Catlin Guide 2011 will launch in January with a print run of 2,011 copies. For art enthusiasts, collectors, curators and gallerists, it is the must-have reference to this year's emerging talents.
After another extensive search, attending BA and MA shows throughout the UK, curator and art writer Justin Hammond has selected 40 exceptional new graduates and presented them in the latest Guide as the ones to watch. Drawn from an initial list of more than 500, recommended by course leaders and industry experts, the artists published here are to define the shape of contemporary art over the next decade.
The first edition of The Catlin Guide was distributed throughout the art industry and for many of the featured artists it has already proved to be a vital springboard. Success stories generated through last year's Guide include the painter, Adam Dix, who recently enjoyed a sell-out show at the Haunch of Venison.
Adam said: "The Guide itself is a wonderful object. It has a certain cache. I did get prospective buyers contacting me, through having received The Guide, and collectors who had bought at my degree show were reaffirmed in their investment in my work."
Alex Virji, another artist profiled in the first edition of The Guide, was offered a solo exhibition at the London Gallery, Primo Alonso, and has recently taken part in The Future Can Wait, an eerie alternative to Frieze Art Fair.
Speaking of The Catlin Guide, Alex said: "The Catlin Guide was a wonderful thing to be a part of and it has definitely propelled me to new and exciting things. The amount of exposure it generated was quite remarkable and it was a pleasure to be associated with such brilliant artists. The guide is a well-designed and accessible way to survey the recent graduates from around Britain. It will surely become the definitive cross section of the best graduates of the respective year."
Other Catlin Guide artists who went on to exhibit at high profile shows throughout 2010 include Luke Rudolf and Nick Goss (currently part of Newspeak – British Art Now II at the Saatchi Gallery) and Kristain De La Riva and Nick Bailey (currently part of New Contemporaries 2010).
Designed by Simon Earith at YES, the full-colour Guide comes beautifully-presented in a slipcase – an essential addition to any art book collection. A limited number of The Catlin Guide 2011 will be given away for free to visitors to Art Projects, at the London Art Fair, between the 19th and 23rd January 2011. Work from a number of the featured artists will also be shown at The Catlin Guide stand (P23). Following the launch, The Catlin Guide 2011 will be available to purchase, priced at £12.99, from www.amazon.co.uk and selected book shops.
Categories
Tags