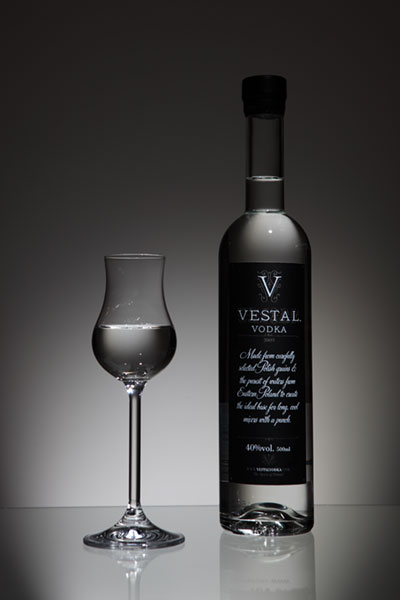 Quite a strange one for FAD editions – but it does look like art and the taste is amazing and there are only 1500 editions of each flavour so for us it qualifies as art find out more below;
This winter sees the launch of Vestal Vodka – a new artisan sipping vodka produced using new and young potatoes from the Podlaise and Kashubian regions of Poland. Founded by William Borrell in 2009 and inspired by time spent in the country, Vestal Vodka is set to revolutionize our understanding of the spirit and its potential as something to be appreciated on its own.
As with wine production, the raw materials are different with each harvest meaning that every year's batch has its own distinctive flavour and characteristics. Borrell made as conscious decision to explore this previously neglected concept of potatoes and terroir, celebrating the potential of this humble ingredient with a focus on quality rather than quantity. The result is a unique, high-end and limited edition product with only 1500 bottles each of Vestal Podlaise and Vestal Kaszebe sipping vodkas available in this first year.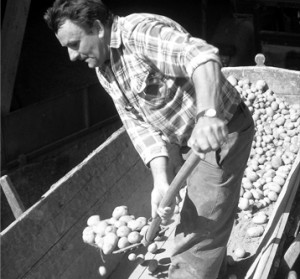 Vestal Vodka's philosophy is also reflected in its deign ethic, with Borrell commissioning independent practice The Potting Shed to help him develop the brand's identity. Based in Guernsey, where Borrell himself lived for some time, their closeness to and appreciation of the nature of agriculture has clearly informed Vestal Vodka's design, which is at once inspired by traditions of illustration and printmaking and contemporary design.
The limited edition Vestal Podlaise and Vestal Kaszebe as well as Vestal Vodka's mixing vodka are available www.vetsalvodka.com, thdrinkshop.com and Melrose and Morgan.
Vestal Vodka is currently served at The Groucho Club, Sketch Parlour, The Anchor & Hope (Waterloo), Great Queen Street, The Hawley Arms, The Cantaloupe, The Pineapple, Purl, The Southampton Arms (Kentish Town), The Oxford Arms (Kentish Town) The Bathhouse and The Chelsea Arts Club.
www.vestalvodka.com
www.thepottingshed.gg
Categories
Tags