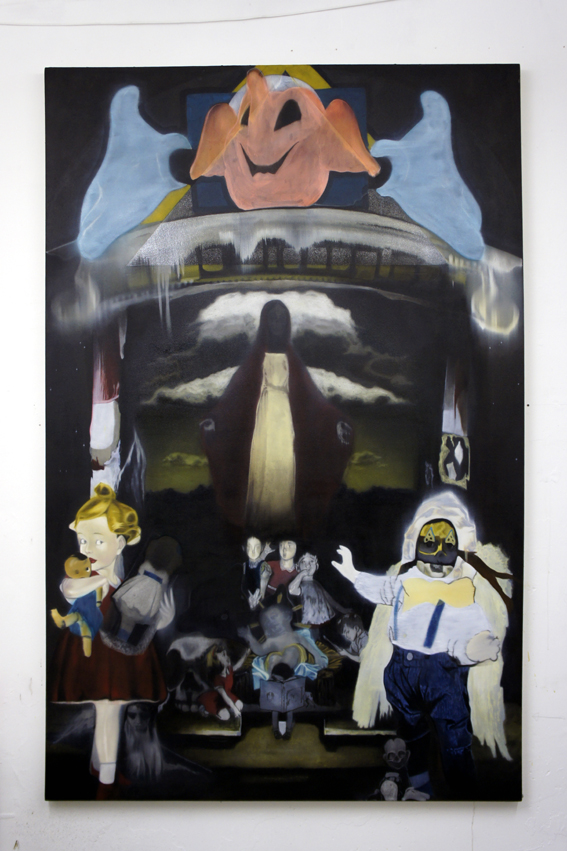 Image:Matthew Atkinson, Untitled, 230 x 150 cm
Michael Ashcroft , Matthew Atkinson, Gordon Cheung, Sayshun Jay, Graham McNamara, David Northedge, Ed Payne, James Roper, Rob Sherwood, David Small, Andy Wicks, Rosalie Wiesner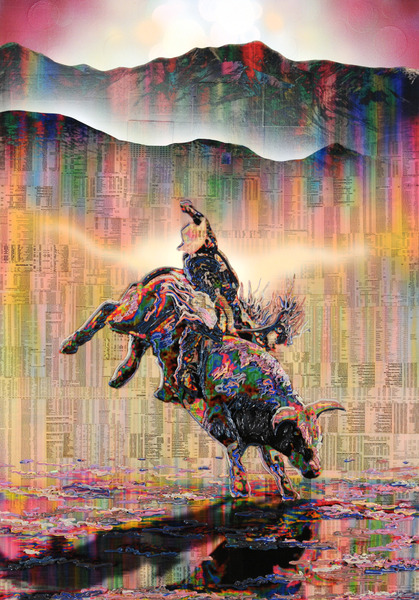 Image:Gordon Cheung, Minotaur 11 (study), 99 x 70 cm
Edel Assanti is proud to present Superunknown, an exhibition curated by Andy Wicks and David Northedge.
Literature and Hollywood have long been creating dark and empty visions of near future societies in decline. In the present day, materials addressing this subject matter have once again found their way onto reading lists and cinema screens, forming a focal point for contemporary popular culture. Projections of our universal future are often delivered in cautionary tones and serve as warning of how to avoid the total decimation of society. Notional futures of grim decaying interiors and bleak grey landscapes populated by savage inhabitants are the cultural benchmark for a morbid moribund world limping towards apocalypse.
Superunknown is a group show of twelve artists who produce work that addresses a future full of dreams, illusions and fantasies, celebrating the neglected virtues of the glossy, lurid and bizarre. The combined works on show articulate a hallucinatory collective vision of a future in which illicit vices serve as the connective tissues for a population wheeling recklessly onwards with a stoic apathy toward redemption and self-preservation.
This group show is formed predominately of painters whose work share a common aesthetic of semi abstraction and contemporary landscape. The exhibition also features photography, video, sculpture and installation based works.
Categories
Tags