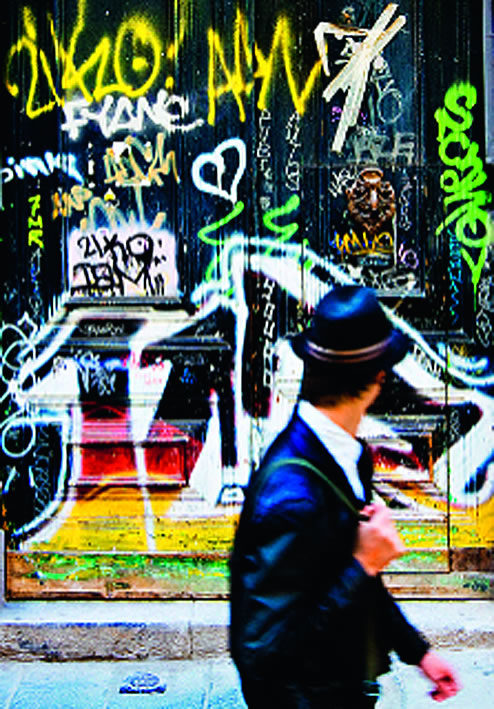 photomonth 10 east london photography festival
1 October-30 November 2010 www.photomonth.org
PHOTOMONTH CELEBRATES 10 YEARS
photomonth is a celebration of photography. In 2010 there are over 200 exhibitions and events in East London and beyond. To mark our 10th anniversary we have created a series of special projects – the new photolounge at the Old Truman Brewery, images along the East London Line from Dalston to Shoreditch, eatyourartout with exhibitions in a wide range of restaurants, bars & cafes, photomonthlive.com for your mobile and the photomonth assignment for budding photojournalists. We are also partnering the Brighton Photo Fringe and collaborating with Rhubarb-Rhubarb from Birmingham.
Major exhibitions this year include Philip Jones Griffiths (1936-2008) and Elliott Erwitt at Magnum Print Room, Ted Polhemus at The Book Club, Edmund Clark at Flowers East, James Barnor at Rivington Place, Noemi Goudal at Hotshoe Gallery, John Ferguson at Open the Gate, Martin Usborne at theprintspace and Walid Raad at the Whitechapel. And there are many exciting emerging artists exhibiting in original venues from The Luxe restaurant to the Bordello lingerie shop.
photomonth 10th anniversary celebrations include:-
IMAGES ON THE LINE portraits from the Photobooth project by Heather McDonough and Rod Morris exhibited on the platforms of the new East London Line from Dalston Junction to Shoreditch High St 2-30 October.
EATYOURARTOUT Feast upon stunning photographic images at restaurants, bars & cafes all over East London.
PHOTOMONTH PHOTOFAIR Saturday 10am-6pm Spitalfields Traders Market, Brushfield Street E1 6AA (Liverpool St tube) Admission Free. 100 stalls and stands with photographers selling prints, galleries, books magazines, products and services. A great opportunity to buy new work at very reasonable prices.
PHOTOMONTH PHOTOLOUNGE 14-17 October 11am-6pm Old Truman Brewery, 15 Hanbury Street E1 6QR (Aldgate East tube) Introducing emerging photographers each with their own independent exhibition
PHOTOMONTH PHOTO-OPEN 14-25 October 11am-6pm Old Truman Brewery, 15 Hanbury Street E1 6QR (Aldgate East tube) See this years submissions in a show invigilated by the photographers. All prints for sale. Includes images from the photomonth youth programme and youth award. To participate email info@alternativearts.co.uk
PHOTOMONTH PORTFOLIO REVIEW 30 & 31 October 11am-4pm V&A Museum of Childhood, Cambridge Heath Road E2 9PA (Bethnal Green tube) An opportunity for photographers to showcase their work to curators, publishers, picture editors, gallerists, agents and established artists. Reviewers this year include Sophie Batterbury/Picture Editor Independent on Sunday, Stefani Braun/Curator, Photographers Gallery, Renee Mussai/Autograph ABP, Hector Proud/Idea Generation, Robert Moye/V&A Museum of Childhood, Diane Smyth/British Journal of Photography.
PHOTOMONTH LECTURE 18 November 7pm Whitechapel Gallery, 77-82 Whitechjapel High Street E1 7QX (Aldgate East tube) Adam Broomberg and Oliver Chanarin deliver this years keynote lecture and ask 'Is it possible to photograph war?' Tickets £6/£4 concs. Booking 020 7522 7888 www.whitechapelgallery.org
Full details of the photomonth 10 www.photomonth.org
www.alternativearts.co.uk info@alternativearts.co.uk

Categories
Tags