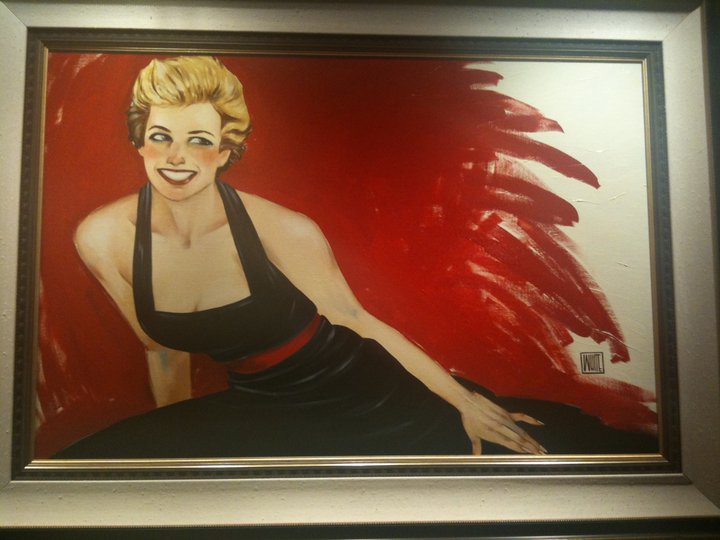 1.If you weren't an artist, what else would you be?
A carpenter or a cop. I love working with wood and building things. I built a lot of my own furniture and cabinets. I used to share a carpentry shop, so I had access to all the best equipment. As for being a policeman, I teach Brazilian juijitsui and train a lot of police officers. I have gotten to know them. It is a thankless job, but it is interesting work.
2. Anytime, any place – which artist's body would you most like to inhabit?
Egon Schiele (but the jail time would be hard).
3.What was the most intelligent thing that someone said or wrote about your work?
More that one person has looked at one of my paintings and said "I know exactly who this is" , which means they have made a personal connection with the work. That should be the end goal of any art, for any artist.
4. And the dumbest?
"How long did it take you to paint that?" Want to know how long it took me to paint like this? A lifetime.
5.What are the three big ideas that you would like your work to express?
It depends on the work, but generally I would like the piece to express feeling, tell a story and invoke some emotion in the viewer. In short, I want my art should have heart or soul.
6.How do you start the process of making work?
This process changes depending on my mood. Sixty percent the time the idea pops in my head from a thought about what someone said or was talking about, twenty percent of the time the inspiration comes from something I have seen and twenty percent is born from free flowing doodles or sketches.
7. What's next for you?
LOL! Right now I am so busy that it is hard to think beyond Tuesday. I would like to do some more sculpting. I would like to escape for a while, go into seclusion and see just where the solitude leads me. I also would like to live in another city, someplace completely foreign, and see how that experience impacts my art. But in the meantime, I am working on a television project which involves giving voice to a part of the art world we dont hear from that often: the artists.
Categories
Tags