'Suffering, I've wrapped my soul with my sorrow Groaning, I'm like a day withering in the horizon I've painted my mourning heart with the colour of the night Moribund each day, with my hopes fading'
First verse of I am Sad Leyla song [translated in English]
I am Sad Leyla, shown at the Lisson Gallery space, is a film and multimedia installation. Hussein Chalayan has recontextualized a piece of early 20th century Ottoman classical music employing various conceptual audio and visual presentations of the song and its new performer, the enchanting Sertab Erener. The work on display is potently beautiful. Different elements of the piece of music are exhibited (disembodied almost) throughout the gallery: a ghostly video piece; the framed music score; the audio and a scan of Erener's face on a sculpture. Chalayan has previously woven music, as cultural presence, into his work. He sees live music as a cultural experience, an extension to the body, which has the ability to evoke powerful feelings and therefore a critical ingredient to altering perceptions. It is the audio element to the exhibition that ultimately builds the connection with the viewer.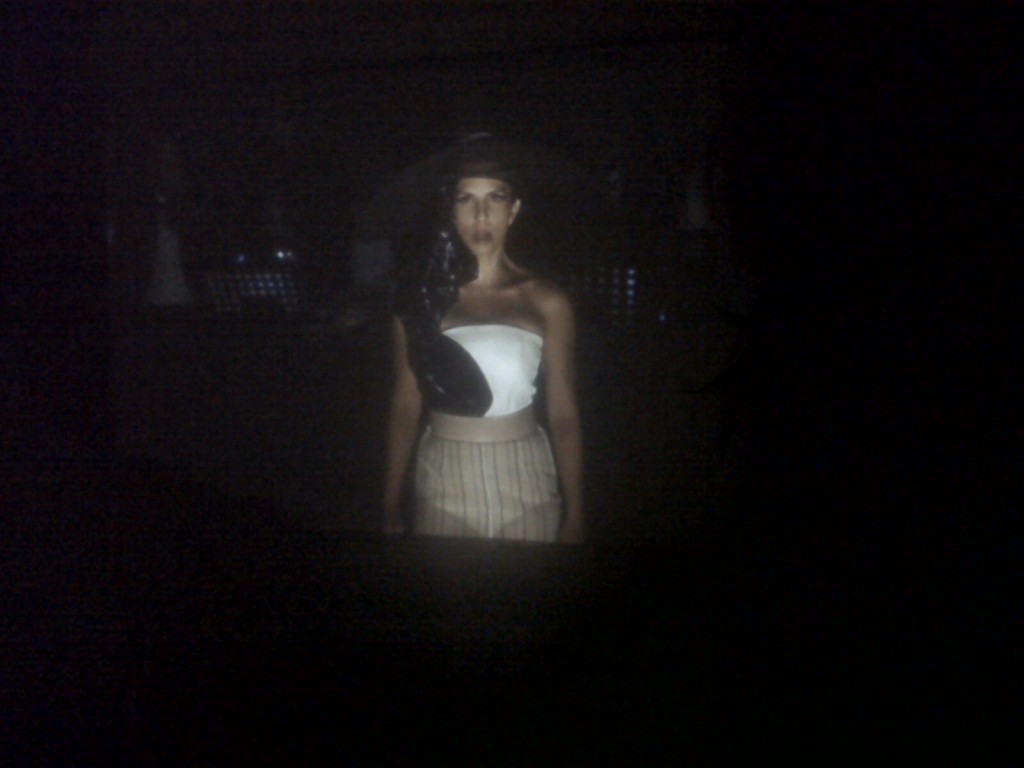 Image:of the film of Erner performing I am Sad Leyla with orchestra
As a Fashion Curator I have always considered Chalayan as so much more than a fashion designer. He gives the fashion academic a 'helping hand' over to the commercial fashion world. Chalayan's visions, most often interpreted as garments, delve deeper, commenting on the mechanics of societies, whether it Turkish Cypriot or British.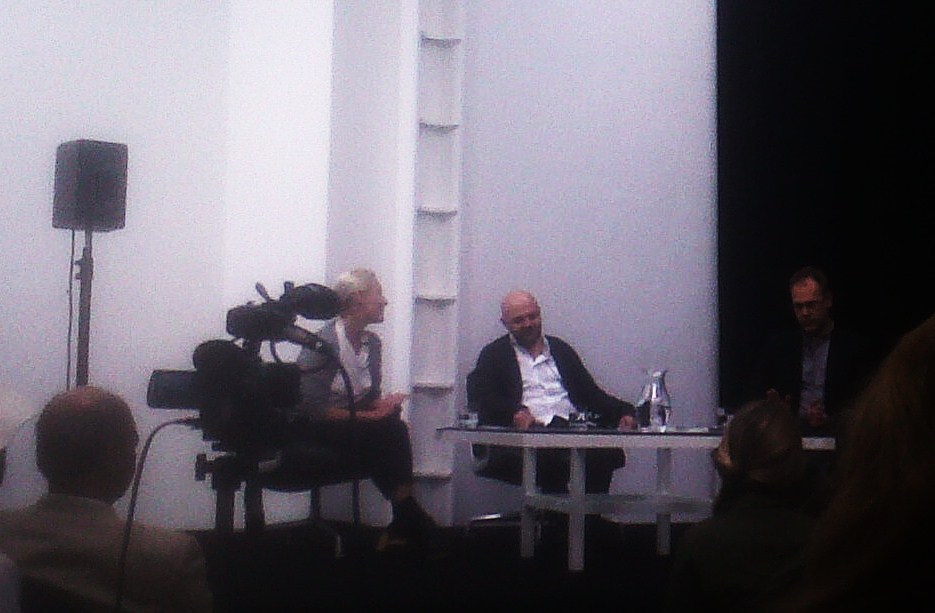 Image:of Chalayan 'In Conversation with Penny Martin and Greg Hilty' held at the Lisson Gallery 18th September 2010.
Chalayan is approachable yet unpretentiously intelligent. His designs (for both fashion and art) are beautifully captivating yet provocatively abstract. I am Sad Leyla needs time and space to really enjoy; a piece of 'local' music is given a completely new treatment. It is a body of work that comes from deep within Chalayan's psyche. Even with the help of a discussion, one may have felt it was a concept he was finding hard to really get across, not through lack of articulateness but because of cultural misunderstandings between creator and audience. During "In conversation with Hussein Chalayan", (at the Lisson Gallery on the first day of the SS2011 Fashion Week) Penny Martin and Greg Hilty expertly drew from him the fascinating details of his personal journey, but it was 'the wonders of Istanbul' and sleeping under the cutting table at Central St Martins that seemed to be the points of departure for the audience.
Understanding identity, whether it is translating ones own or a group is tricky terrain. Therefore it seems best to let the exhibition sing for itself and admire Chalayan on a different level for example; his thoughtful cultural reflections and his academically admired position in the fashion world. Chalayan has always engaged with various ideas and mediums when exhibiting his fashion label's collections: by showing live music with fashion performance; by adopting culturally alternative fashion locations; through technology integrated into dresses; and by exploring fashion personality and identity through manipulating the appearance of the model. Chalayan's obsession with the image versus the object in fashion, or as Caroline Evans states his 'sophisticated games with representation', seeps over into the display of I am Sad Leyla.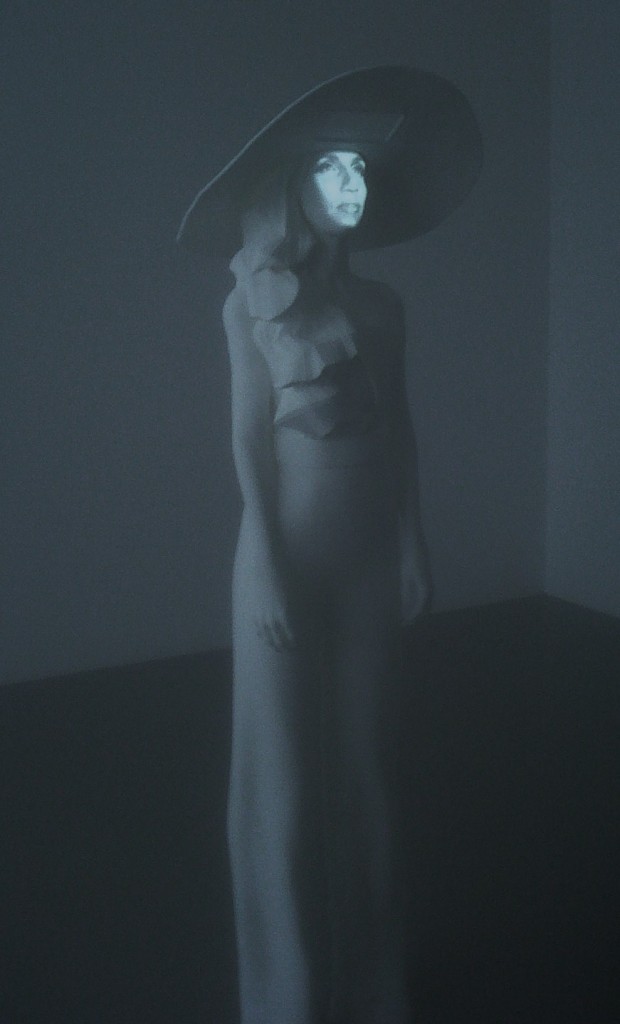 Image of installation using Erener's scan
The exhibition is not about a fashion designer trying to do art, it is not a campaign. I am Sad Leyla is a thoughtful interpretation of a culturally distant (to London) song by a talented 'hybrid' innovator and as Chalayan quite rightly puts it: 'It doesn't matter if people know what is its, any reaction is valid'.
An absolute must see and must listen … go alone and immerse yourself.
Tory Turk
Categories
Tags