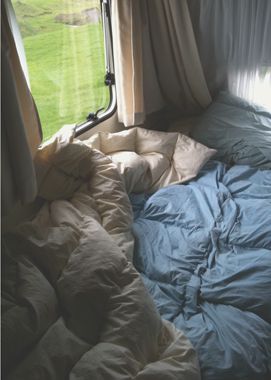 Image:© the artist Courtesy White Cube
3 September – 2 October 2010 White Cube Mason's Yard
Known for works that meditate on notions of time, landscape and travel, as well as political and historical memory, Almond brings these themes together in two bodies of work: a series of time-lapse photographs taken in the Faroe Islands, and a film installation shot in northern Siberia.
'Anthropocene: The Prelude', is a new three screen film installation which continues Almond's ongoing interest in the city of Norilsk, about which he first began making works in 2002. Originally a gulag, Norilsk is now predominantly an industrial city that mines large amounts of valuable ores in particular nickel. On entering the basement gallery, the viewer is confronted with a pair of vertical, floor-to-ceiling screens that depict abstracted sections of ice cracking and splitting as if from an intense, unknown force.
The footage is inverted and reversed , making the viewer feel as if they are trapped underneath the ice, while subtle shifts in tone and colour make its surface seem at times dry, or, at others, more like a river of molten lava. Although it appears fantastical, the landscape was in fact shot from the top of a nuclear powered ice-breaking ship used to carve a path through the frozen Yenisei River so that the nickel can be transported to the Arctic Sea and beyond.
The third screen, which almost covers the back wall of the gallery, presents a virtually static shot of the most northerly train track in the world – the Talnah-Norilsk-Dudinka railway, photographed in the harshest of winter conditions. The tracks recede into the distance but the snow and wind soften its linearity, blurring the image so that it looks like a piece of found footage, or an archival film. The film is perhaps the most ethereal of Almond's works to date, an effect enhanced by the haunting soundscape created specifically for the film by composer Max Richter.
In stark contrast, Almond's new series of time-lapse photographs, installed in the ground floor gallery, depict the wild, green landscape of the Faroe Islands, also close to the Arctic Circle. Almond began photographically documenting the passing of time in 1996 with his work 'Tuesday (1440 minutes)', which used the artist's empty studio as the setting to record the passing of a single day. Here, the location encompasses many different kinds of landscape: a cliff edge, a mountain, a sea, a waterfall and a town, while its extreme geographical location means that it experiences very diverse weather.
Almond shot a photograph every minute for every hour of every day during the course of a week, around the longest day of the year. During this period the light barely disappears, but the extreme weather creates striking results: a mountain appears and then disappears, clouds create rain that then feeds the waterfall and the sun sinks behind the mountain so the sea is obscured by shadow. Arranged in sets of 24 framed panels, one for each day, the photographs present a constantly shifting canvas and a melancholy register of the passing of time.
en.wikipedia.org/wiki/Darren_Almond
www.whitecube.com
Categories
Tags