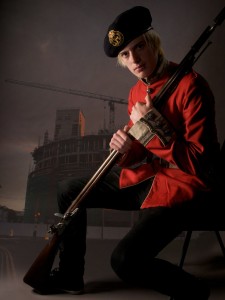 Image: From forthcoming show GESTALT Showing Durham Art Gallery and DLI museum from Sat. 11th Sept
1 If you weren't an artist, what else would you be?
A songwriter (does that count as not being an artist?).. if not I'm pretty much stumped! (ok a tennis playing god really)
2 Name 3 of your least favourite artists.
I think it's such a difficult job being an artist that I really do applaud anybody who has that combination of courage and vanity that it takes to go public with their work. Having said that I really can't stand that Jack Vettriano wall decoration that some people seem to think is painting.
3. Anytime, any place – which artist's body would you most like to inhabit?
Picasso – he had talent and he had a life too!
4 What is your favourite 'ism'?
now
5 What was the most intelligent thing that someone said or wrote about your work?
"Why isn't your work in here? It's much better than any of that shit"
6. And the dumbest?
"I find this very disturbing"
7 Which artists would you most like to rip off, sorry, I mean appropriate as a critique of originality and authorship?
Marcel Duchamp,Rembrandt,Paul Klee,Tristan Tzara,Allan Kaprow,Jean-Luc Godard
8 Do you care what your art costs? State your reasons!
I care that I get a 'reasonable return' on my effort
I do not necessarily approve of the fact that art is a commodity – but understand why it is – as in – anything that is unique will eventually achieve a disproportionate value to its original cost in time and effort.
I think it is right that some art is highly valued but don't think that should mean it can be bought by a collector who does not allow public access.
9 What are the three big ideas that you would like your work to express?
a. Life is amazingly odd
b. We are conceptually trapped by our own logic
c. The present is all you have and ever had
10 Are you a political artist?
Yes with a small 'p' – how can you not be?
11 How do you start the process of making work?
It usually follows on from the last piece – things don't get resolved or other avenues open up whilst you work through an idea
12 What next?
I usually think a lot, write and draw in my little black book, and then leave that to simmer in the pan of ongoing ideas. The good stuff usually gets reduced and makes its way into the world of 'projects that will eventually get cooked and offered for consumption'
13 If Moma and the Tate and the Pompidou wanted to acquire one of your works each, which would you want them to have?
Gestalt – at whatever point in its evolution they happened to want to acquire it.
14 Complete the following sentence "Blessed are the artists, for they shall……" say stuff in a way that it wouldn't get said otherwise
15 Complete the following sentence "Blessed are the curators, for they shall…" enable the often pre-occupied artist to get in front of a public
16 Complete the following sentence "Blessed are the art critics, for they shall…." Make a stab at de-coding the work for others benefit and insight (well in an ideal world anyway)
17. What is your favourite cheese?
Proper French Brie.. all gooey
18. What's next for you?
I continue to expand my current piece 'Gestalt' making it an ever larger entity. I am looking at ways of working with museum collections, in a way where I can integrate aspects of the past with the present and vice versa. Also, specifically right now – I want to get access to an army training camp where they have a reconstructed Afghan village for 'real life' training of the troops. Visually ,my work has concentrated on elements of 'conflict' for a while now and the existence of such an exotic coming together of theatre with reality is a compelling mix I feel. This would certainly be a synergic element for Gestalt.
Categories
Tags