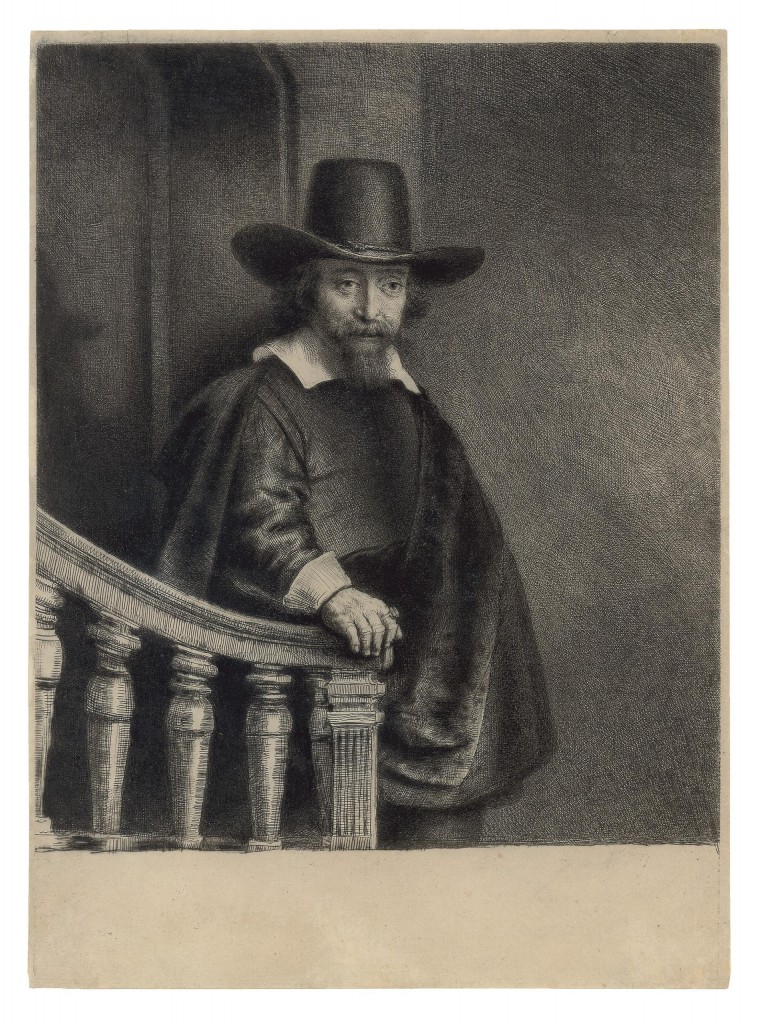 Christie's announce the September auction of Old Master, Modern and Contemporary Prints, which will showcase five centuries of printmaking and a remarkable selection of famous names from all periods. Alongside iconic prints by Andy Warhol, Roy Lichtenstein, Pablo Picasso and Joan Miro, the sale will also feature more unusual works by Richard Hamilton, Anish Kapoor, William Kentridge and Sigmar Polke. With estimates ranging from £2,000 up to £300,000 the sale offers something for a wide range of tastes and budgets.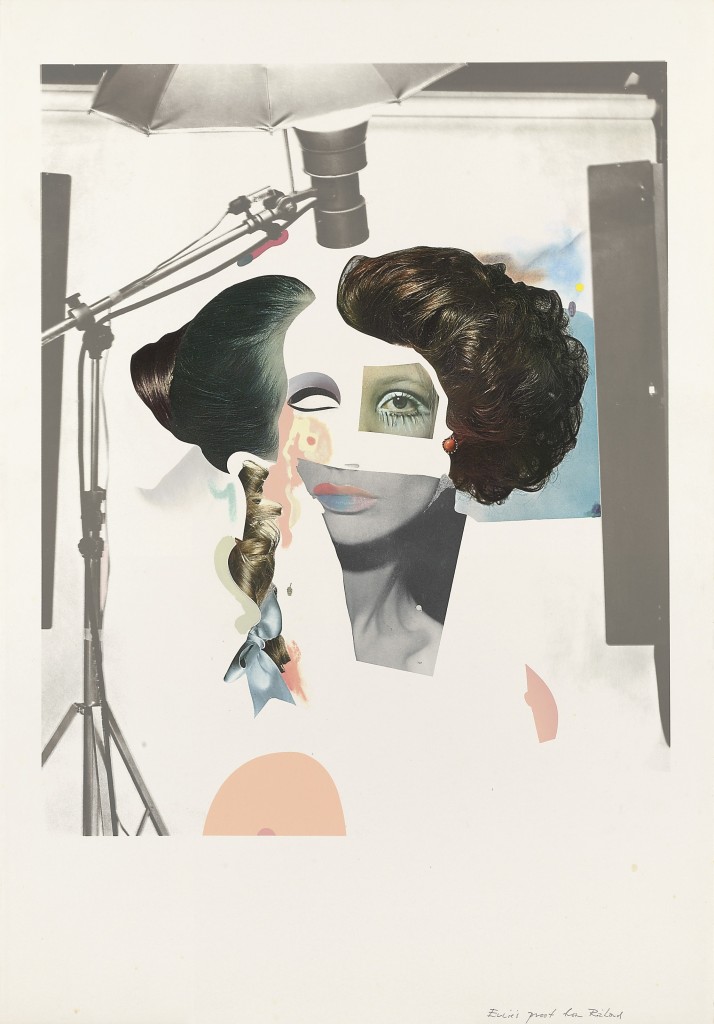 Lot 163 Richard Hamilton Fashion-plate (L. 76) offset lithograph, screenprint and pochoir in colours with collage, retouched with cosmetics by the artist, 1969-70, on Fabriano wove paper, dedicated Ernie's proof from Richard, one of seven artist's proofs aside from the edition of 70, published by Professional Prints A.G., Zug (Petersburg Press S.A.), the full sheet, occasional pale foxing mainly in the lower and upper margins, otherwise in very good conditionI. 748 x 604 mm., S. 993 x 690 mm. Estimate: £15,000-20,000
Contemporary Prints
Highlighting the contemporary section is a group of works from the estate of the late Ernie Donagh (1941-2007), one of the most accomplished printers of his generation. A specialist in the complex art of stone lithography, he worked for Editions Alecto and Petersburg Press, who pioneered the publication of editions in the 1960s. During his career, Donagh worked with many of the great British and American artists of the post-war era, including Richard Hamilton, Jim Dine, David Hockney and Frank Stella, amongst others.
Many of the prints in Donagh's collection were given to him by the artists and have never been on the market, including Richard Hamilton's Toaster (estimate: £10,000-15,000), Fashion Plate (estimate: £15,000-20,000) illustrated above right, and I'm Dreaming of a Black Christmas (estimate: £12,000-16,000), Frank Stella's Jasper's Dilemma (estimate: £5,000- 7,000) and David Hockney's Grimm's Fairy Tales (estimate: £6,000-8,000).
Modern Prints
Leading the modern section are a set of lithographs by Marc Chagall, Four Tales from the Arabian Nights
(estimate: £200,000-300,000), some illustrated top, and Henri Matisse's album Jazz (estimate: £100,000-
150,000), 3 of 20 illustrated below, two of the greatest works of colour printmaking of the 20th century.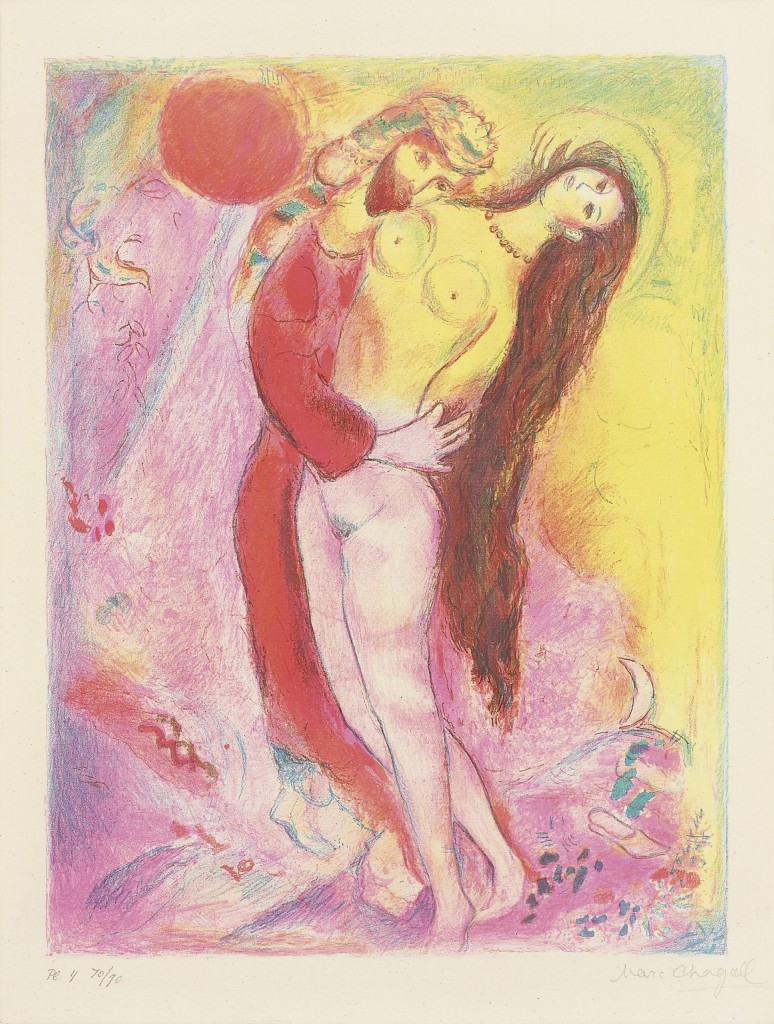 Marc Chagall
Four Tales from the Arabian Nights (Mourlot 36-48; Cramer books 18) the complete set of 12 lithographs printed in colours, 1948, on laid paper, each signed in pencil, inscribed with the plate number and numbered 70/90 (there was also a deluxe edition of ten with an additional plate and progessive proofs of the lithographs, and 11 hors commerce-copies), published by Pantheon Books, New York, 1948, the full sheets, most with deckle edges at right, generally in very good condition, framed L. 375 x 280 mm. (and similar), S. 430 x 330 mm.
Estimate: £200,000-300,000
Marc Chagall, who in the eyes of many was the pre-eminent colour lithographer of his age, began his relationship with the medium with Four Tales from the Arabian Nights. The Arabian Nights, more accurately known as the One Thousand and One Nights, is a collection of Middle Eastern and South Asian stories and folk tales compiled during the Islamic Golden Age in Arabic. The stories were told night after night by Scheherazade, the new bride of a Persian king, in an effort to postpone the threat of her pending execution. Arabian Nights has come to be regarded as one of Chagall's greatest achievements in the medium, in large part because the literary source was ideally suited to the artist's lyrical style, his opulent colour palette and his boundless imagination.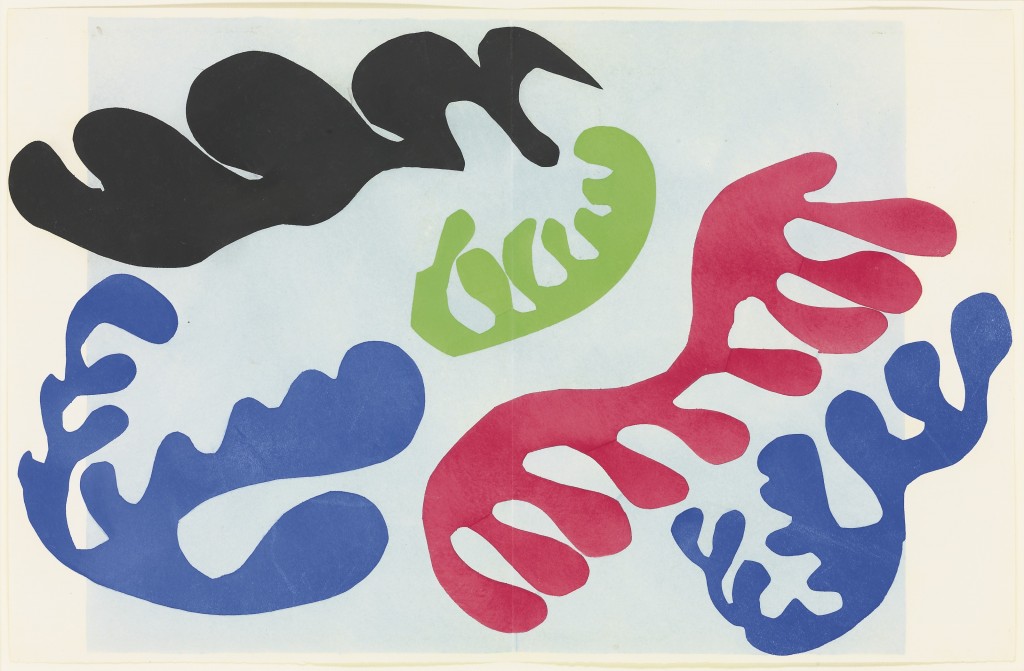 Lot 80 Henri Matisse (1869-1954) Jazz, Triade, Paris, 1947 (Duthuit 22)
pochoirs printed in colours, 1947, on Arches, title, text, justification and set of twenty (of which fifteen double page and five single page), signed in pencil by the artist on the justification, copy number 120 from the edition of 250 (there were also 20 hors commerce copies and the portfolio edition of 100), the full sheets as published, seven plates with attenuated colours, occasional pale light staining, loose in paper wrappers with designs on front and back, within grey paper boards and slipcase, title label (slightly scuffed) on spine, in very good condition overall S. 445 x 342mm. Estimate: £100,000- 150,000
Matisse had first used a paper cut-out design in an early issue of the renowned journal Verve, yet when the publisher Tériade suggested an entire book based on cut-outs, the artist refused. However, after some persuasion and further thoughts and experiments with the printing technique, Matisse changed his mind and threw all his energy into the project. When he presented the book to Tériade, it was already with the – seemingly unrelated – title Jazz, as he associated the bold cut-out forms and vibrant colours of the work with the rhythms and dynamism of Jazz music. The publication of the book in 1947 was an unprecedented success. Jazz, like Chagall's Arabian Nights, is an example of what a great artist and printmaker can achieve when subject, style and the respective technique, in this case pochoir, are perfectly matched.
www.christies.com
Top Image:Rembrandt Harmensz. van Rijn Ephraim Bonus, Jewish Physician (B., Holl. 278; H. 226)
etching with drypoint, 1647, without watermark, a fine impression of the second, final state, with much burr and no wear in the densely worked areas, the background dark and even, with small margins, three very skilfully repaired tears in the blank border below, otherwise in good condition P. 241 x 177 mm., S. 246 x
Categories
Tags