Never mind the lottery… FOOK presents a Charity Art Raffle on Saturday 28th August. The event aims to raise money for The CICS Group (Cochlear Implanted Children's Society), a voluntary organisation run by parents whose deaf children have cochlear implants. A mixed collection of art has been graciously donated including work from EINE (ask the president); a piece from the professional swearing team Modern Toss; Saatchi favorite Scott King and the collectable potato prints of DJ/producerAndrew Weatherall. There's loads more… have a look
at the flyer. Saturday 28th August, 8pm, upstairs at the Griffin , 93 Leonard Street ,
Shoreditch, EC2A 4RD.
The CICS Group (Cochlear Implanted Children's Society). Registered charity no. 1097619 (The CICs Group is a voluntary organisation run by parents whose deaf children have cochlear implants). www.cicsgroup.org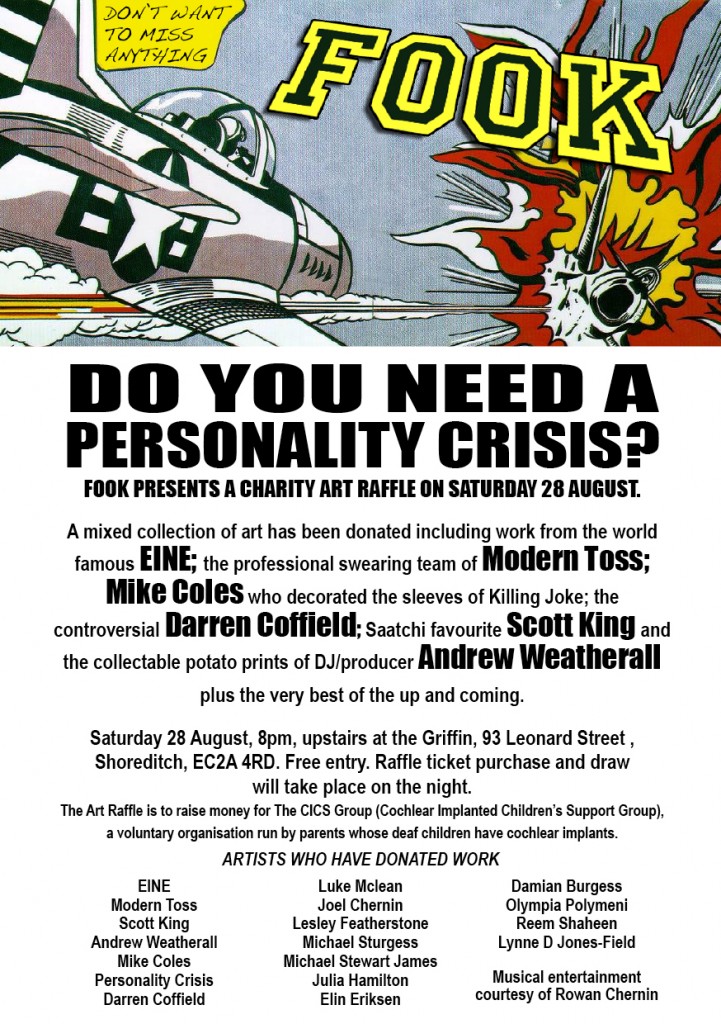 About Mark Westall