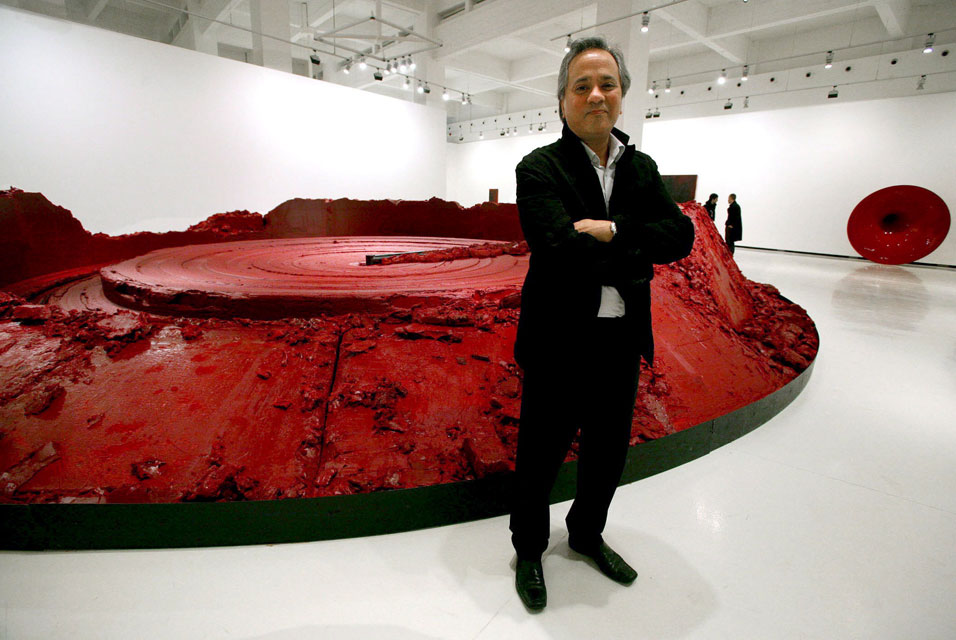 Following the announcement by the DCMS that a new cultural agreement between Britain and India was signed during Prime Minister Cameron's recent visit, leading British artist Anish Kapoor has issued the following clarification: "While I am delighted the first major show of my work in India is going ahead, I feel I need to make it clear publicly that the planning of the show well pre-dates the election of the present Conservative government. We have in fact been working on this show for more than ten years."
The exhibition was announced by Secretary of State for Culture Jeremy Hunt in India last week to coincide with the signing of a Memorandum of Understanding on cultural cooperation between the UK Government and the Government of the Republic of India.
The exhibition will be organised across two sites, the new galleries of the NGMA, New Delhi, and the Mehboob film studios, Bandra, Mumbai. It will be the largest and most ambitious exhibition of Kapoor's work ever to be shown in India and will feature a selection of sculptures and installations spanning the breadth of his career, from early pigment-based works of the 1980's, to his most recent wax installations.
Both exhibitions will feature works which were included in the recent, record-breaking exhibition of the artist's work at the Royal Academy, London, which attracted over 275,000 visitors in less than three months, to become the most successful exhibition of a living artist ever held in London.
The exhibition is organised by the British Council, in association with the Lisson Gallery London, the Indian Ministry of Culture and the National Gallery of Modern Art (NGMA), New Delhi.
About Mark Westall