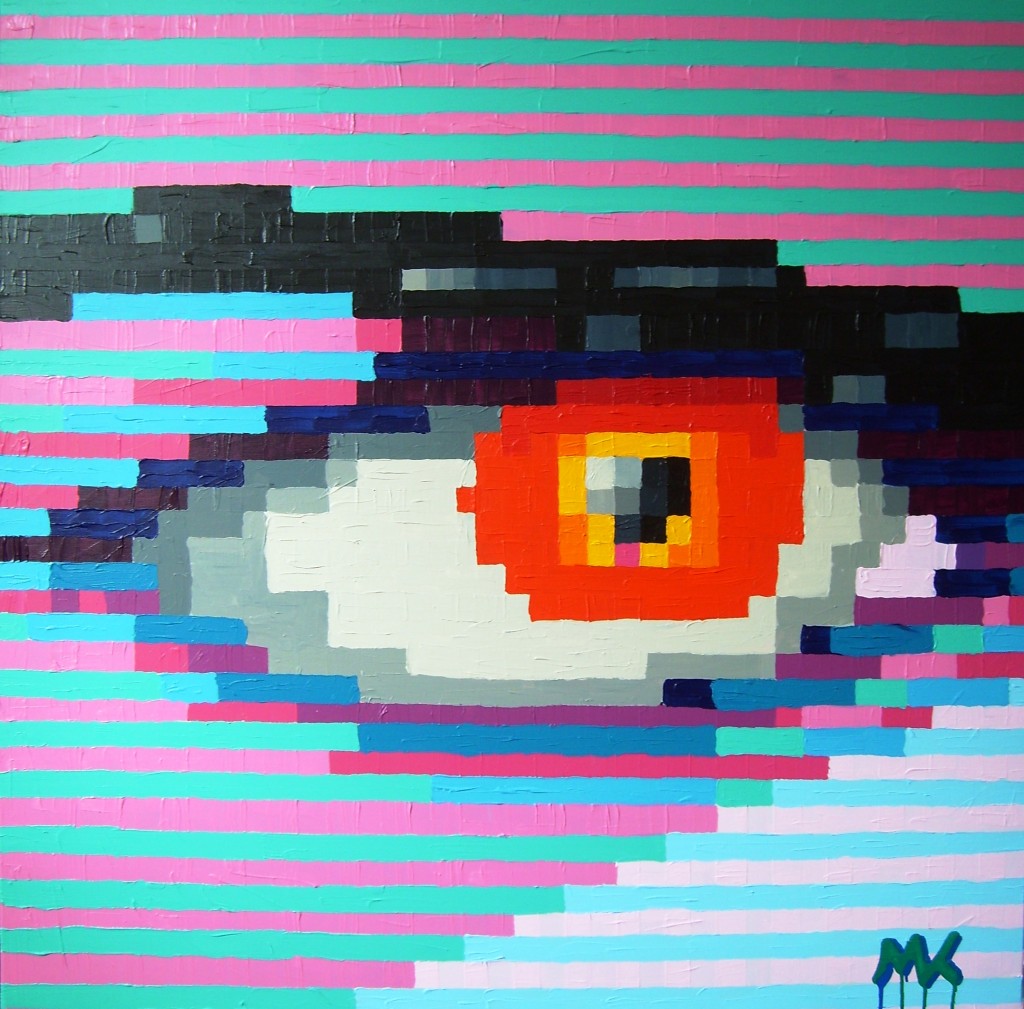 1 If you weren't an artist, what else would you be?
a surgeon, in maxillo-facial surgery maybe… lol
2 Name 3 of your least favourite artists.
Jacques Monory,Takashi Murakami,Salvador Dali
3. Anytime, any place – which artist's body would you most like to inhabit?
probably Keith Harring or Andy Warrhol
4 What is your favourite 'ism'?
Dadaism
5 What was the most intelligent thing that someone said or wrote about your work?
my colors are noisy(piercing)
6. And the dumbest?
my colors are noisy , lol
7 Which artists would you most like to rip off, sorry, I mean appropriate as a critique of originality and authorship?
Mcbess(mathieu bessudo), or SO ME maybe
8 Do you care what your art costs? State your reasons!
no i don't care, but my gallerist cares 🙂
9 What are the three big ideas that you would like your work to express?
this is only entertainment, be carefull you start thinking , the revolution will be not televized
10 Are you a political artist?
I try so harder to be not a political artist that make me the opposite
11 How do you start the process of making work?
choose a subject(i like animals like Jean De Lafontaine), choose colors, geek the thing, and that's it.
12 If Moma and the Tate and the Pompidou wanted to acquire one of your works each, which would you choose?
The Pompidou maybe , because i go there since i was 3 years old.
13. What is your favourite cheese?
Roquefort with jam
14 What's next for you?
Monkeys a lot of Monkeys…:)
Categories
Tags