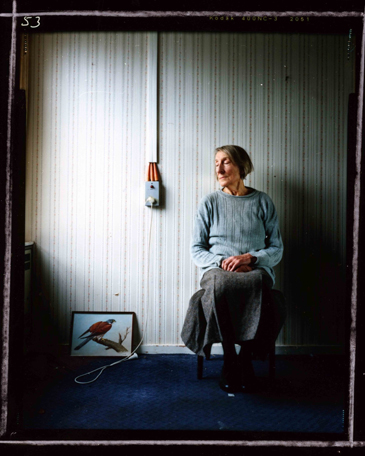 Throughout summer 2010, the Serpentine Gallery are staging a series of theatre, performances, talks and film screenings all staged in the brand new bold and bright red pavilion. A different event is scheduled every Friday night in the annual Park Nights series.
For this Friday 23 July, The Serpentine presents a premiere screening of The Future's Getting Old Like The Rest Of Us, directed by B.S. Johnson.
The film is a 16mm, conceived in the format of a TV Play and set in a care home for the elderly. Blurring the boundaries of documentary and fiction, the script was based upon transcripts from a discussion group held with the residents across several Camden's Care Homes.
The screenplay was developed in a close collaboration between Beatrice Gibson and writer and critic George Clark taking B.S. Johnson's 1971 experimental novel House Mother Normal as its formal departure point.
The plot follows the logic of a musical score with the script having been edited into a vertical structure, featuring eight simultaneous monologues.
The Future's Getting Old Like The Rest Of Us will be screened in the Serpentine Summer Pavilion on Friday 23 July at 8:30pm and there after, screenings will take place in the Sackler Centre for Arts Education from 24 July to 19 September. For more information and to buy tickets visit The Serpentine Gallery Website.
By Pippa Irvine via Overinformed
About Mark Westall