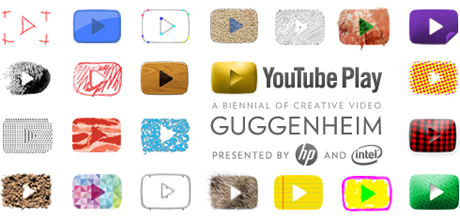 The Take is a blog created by the Guggenheim and inspired by YouTube Play. A Biennial of Creative Video. With writing by experts, scholars, and artists from the worlds of film, video, and Internet culture, the Take will feature discussions on digital content, the history of video art, and online video and its effects on art and life.
From July 15 until November 1, the Take will be updated weekly with brief reflections on myriad subjects like the history of Internet and video art, the distribution of information in an era of instant access to global audiences, video sharing before there was YouTube, online identity and vlogging, how museums and art institutions treat online video, artists' uses of YouTube, the cat meme on the Internet, and GIFs as artworks, among many others. Artists will share their favorite YouTube videos, and the Guggenheim will feature interviews with people who have made important contributions to life online.
Drawing on the global scope of YouTube Play, it is the Guggenheim's hope that the Take will stimulate worldwide discussion well beyond our guest bloggers. Visit the Take to voice your opinions and share your thoughts by commenting on the posts.
About Mark Westall