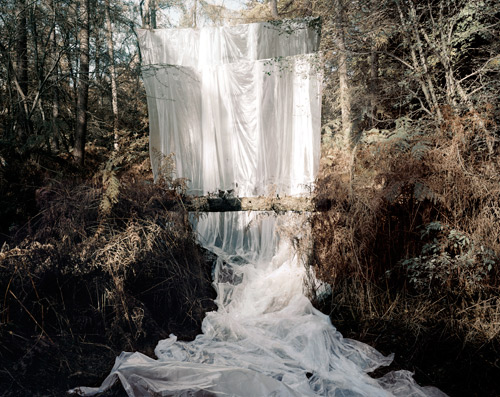 The second exhibition staged by SALON (LONDON) continues its objective of using nontraditional spaces, but shifts focus from the large-scale group show to a smaller space in order to investigate a more conceptual proposition.
Every year the Royal College of Art in London hosts an exhibition and fund-raising sale called, 'RCA Secret'. The RCA show includes some 2,600 works of post-card sized art contributed by past and present RCA students, teachers and associated artists, including many famous names: Tracey Emin, Gerhard Richter and Bill Viola, among others. As the cards are sold at £40 each it is possible to make an excellent investment, but the catch is that all cards are sold anonymously so buyers remain ignorant until purchase.
Inspired by the RCA Secret sale, the SALON (LONDON) 'Secret' exhibition plays with the question of curatorial relevance – exploring notions of chance and intuition – in the face of overwhelming choice. Director of SALON (LONDON) and curator of the 'Secret' exhibition, Crystal Bennes, documented the process of selecting and purchasing a single card from the thousands on display with the intent to then invite the artist behind that card to produce a solo show. The 'Secret' exhibition comprises all parts of this process: the edited video footage, the original post-card size work and a selection of the artist's work.
The purchased card was thankfully not by a famous name but by current RCA student, Noemie Goudal. Bennes comments: 'Noemie's work is thoughtful as well as beautiful, but it also complements the SALON (LONDON) desire to promote the temporal, to react against the unity of form and restrictions in theme and disciplinarity: her work isn't simply photography – it's architectural and theatrical – combining staged set designs with a narrative approach to storytelling. Given that the decision to offer Noemie a solo show was made off the back of a single postcard-sized work, I couldn't be more pleased with the result of this rather chaotic process.'
Categories
Tags