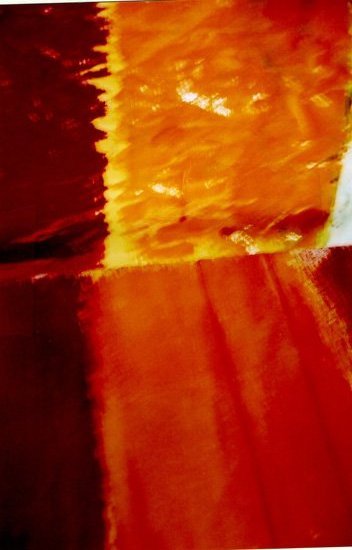 1 When did you start to make art?
That is an ambiguous question. Always done creative things, explored and played with my surroundings. Formerly I learnt at school. My mum is also an artist so we used to draw together when I was young.
2 How did you evolve into a professional artist?
Thinking professionally as an artist, and establishing a body of work that had depth rather than just concentrating on the aesthetic sprung from my BA in Sculpture at Camberwell. Having a studio helps and always looking for new projects and suitable or exciting places to exhibit.
3 What drove you to make art as a professional vocation?
There wasn't a drive as such, more like a calling. I did a foundation when I was 18 and planned to do something more 'sensible' as a degree afterwards, but I couldn't look back..that was it..I knew I had to practice art…I have always found that if I don't practice art I feel dead inside
4 Explain your inspiration?
My inspiration can be anything, mainly surrounding, something quirky that catches my eye that makes me laugh and is out of the norm. I like when you ask yourself, how and why has that come about, and there begins the intrigue.
5 In what way does your inspiration transform into ideas?
From inspiration I try to collect as much information, visual and physical materials, and play with form and images. Sometimes through that play alone and discussion with peers I see an idea come through or something that I want to say. Other times I may have a simple idea and it may be a question of collecting time and materials and making it happen, although the idea always transforms itself when it turns into reality.
6 From Ideas to production of art – how? And why?
I always have lots of ideas, I think the ideas are original, when I think most people will not have seen or looked at the world like that I am motivated to make. Sometimes it is through playing with materials that an idea appears, when I really have a desire with play with materials, cutting and exploring different forms in everyday objects that I find what I want.
7 Could your ideas be portrayed in any other medium? If so which?
I do not like to be strict about the materials I am using. I think to be an artist you should be able to work with anything and everything. At the moment I am working with domestic everyday domestic objects which gives me breadth and depth to work with. But essentially I love playing with any materials in my hands and exploring different potentials.
8 Which artists would you most like to blatantly rip off?
I would happily rip off Gordon Matta-Clark, whenever I relook at his work I am immediately moved and start thinking of all the London buildings I would like to chainsaw a hole into, for instance Battersea Power Station. Also I love the idea of starting a restaurant for artists to meet, bridging the gap of two of my passions, cooking and art.
9 Why is your art made?
My art is made out of need and desire. I think that I use my art as a tool to communicate and express observations and experiences. These experiences can be shared and this is when I think the work can be successful, when the art evokes to the viewer the original intention. My work is about individualism in our product led, homogenous systemised workings of the world an expression of human imperfections, the idiosyncrasies of what it is to be human. I try to give the viewer an opportunity to look at ourselves, what it is to be human, with a subversive sense of humour.
10 What does being an artists mean to you?
Being able to express in the visual world our society, shared pains and joy. I think it is important to be honest and brave because you need to be able to make visible fears, and address human imperfections that people do not like to discuss in their daily routine. I think it is important to maintain a sense of individuality too.
11 Are you happy with your reasons for making art? i.e Are there any trade offs that make life hard?
I am happy for my reasons for making art, but these are not always conscious, that is why sometimes you need to make art and then see what you are trying to say. It is difficult to make art versus the reality of life that can also be an interesting discussion point or inspiration for making art: that tension itself. Obviously there are days when I would like an office job, nice shoes and a garden! However there really isn't a trade off, because I think it is important to recognise that you cannot really be anything else, it would be difficult to fight your own spirit. Obviously there are trade off like taking freelance job to support my practice…and the garden!
12 When does your art become successful?
When the viewers understand what I was trying to communicate successfully and you can feel that they have been moved from the piece, which may link with their own personal experiences.
13 What is art?
Art is making and playing with the world that surrounds us, and communicating our collective desires, fears, expectations, flaws, celebrations and tragedies.
14 How do you start the process of making work?
Either with an idea, a material, a discussion, an ambition, or a need to express something
15 Who prices your work? And how is the price decided upon?
I usually price my work… sometimes I negotiate the price with clients. The price is not decided on that much a logical way, sometimes it will depend how much I love or value the piece…it will be more expensive then!
16 What is your next; move,project,show etc?
My next move is to do a complete my scholarship in MFA Sculpture at the Slade. I am also working on a series of assembly line chairs and manipulating them into surprising forms, which I aim to finish and exhibit by the summer. I would also like to work on a project of assembling a room of furniture cut and reassembled, so I am looking for an appropriate space to exhibit that. The work I can visualise, the appropriate space is the most important next step.
I am also working on a proposal to teach art projects to schools, which I aim to start this September.
17 What are the pros and cons of the art market?
Pros: exciting, unpredictable, free market, glamorous
Cons: snobby, difficult to enter, hype, elitist. The price doesn't always signify the best artists and can be commodity led. Site-specific works and installations are hard to incorporate in the art world.
18 Which pieces would you like to be remembered for?
Not sure… I don't think I would like to be just remembered for one, rather a body of work
19 Any routine in making your artwork? If so what?
There is no routine in making my artwork
20 What has been the biggest break in your career?
I don't think of break in my career rather artistic breakthroughs, where my work really stepped up a level, or I finally managed to present what I wanted to say in a simple and bold way.
21 Who has been the biggest influence on you?
Gordon Matta-Clark, one or two tutors, the philosophy of Conceptual Art
22 How many artworks have you given away and to whom?
Given away work to friends and lovers… I don't want to count how many that is..that would defeat the idea of giving them away..
About Mark Westall