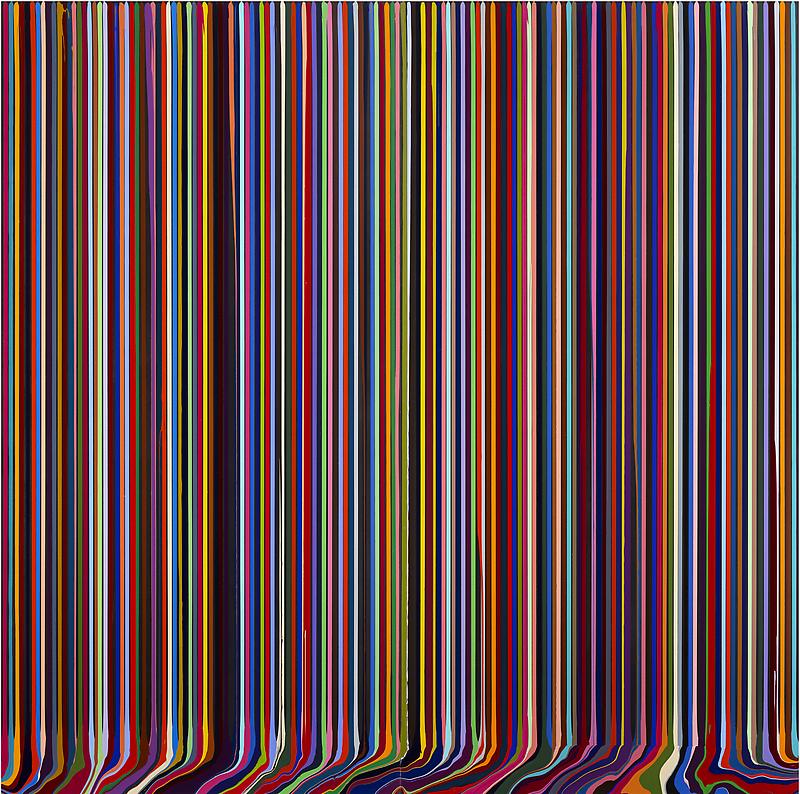 Image:Ian Davenport Puddle Painting: Anthracite Black, 2009 acrylic paint on stainless steel, mounted on aluminum panel 98 1/2 x 98 1/2 inches 250.2 x 250.2 cm PK 13106

June 10 – July 2, 2010
Paul Kasmin Gallery is pleased to announce its upcoming summer exhibition, "Process / Abstraction," on view at 293 Tenth Avenue from June 10 to July 2, 2010.
Connecting the ideas and practices of Simon Hantaï and Frank Stella with a younger generation of abstractionists like Nathan Hylden and Zak Prekop, the exhibition examines the constraints, procedures and repeated gestures used by these artists to create new images. From folding to pouring to combining and systematically recombining a set of visual components, many of these artists begin with deliberate and well-defined parameters and then introduce an element of chance. In their final forms, these works present a record of the processes employed while outlining new directions in pictorial abstraction.
Artists included are: Walead Beshty, Daniel Buren, Ian Davenport, Simon Hantaï, Nathan Hylden, Morris Louis, James Nares, Kenneth Noland, Zak Prekop, David Ratcliff, Frank Stella, Andy Warhol and Christopher Wool.
www.paulkasmingallery.com
Categories
Tags