Image:Arranged, 1996 Folded book with metal paper clips 33 x 16.5 x 26 cm Heidi L. Steiger
In his first solo exhibition in a UK public gallery, American artist Jim Hodges presents works spanning two decades alongside a site-specific installation.
Based in New York, Jim Hodges came to prominence in the 1990s with work that explores the complex themes of love, loss, beauty, nature and relationships. Often directly autobiographical, the work invites an intimacy with the viewer in which personal detail is expressed without being circumscribed, allowing us to relate to the universal relevance of emotional experiences such as sadness, joy or grief.
Hodges creates his fragile works from both everyday and precious materials:gold leaf and silver chain; paper napkins and artificial flowers. The exhibition will include a number of works on paper: whether using saliva to transfer an ink drawing to paper, or delineating form with folds, sutures, pierced and torn surfaces, these intimate works are viscerally evocative of the contingency of the human body. Employing time-consuming and repetitive techniques, Hodges? work is intricately crafted; spiders? webs are spun from silver chain and photographs of trees have each individual leaf carefully traced and cut out. To create A Diary of Flowers (1994), Hodges spent three years drawing on paper napkins from his daily trips to delis and restaurants, creating a delicate tableau of intricate still-lifes.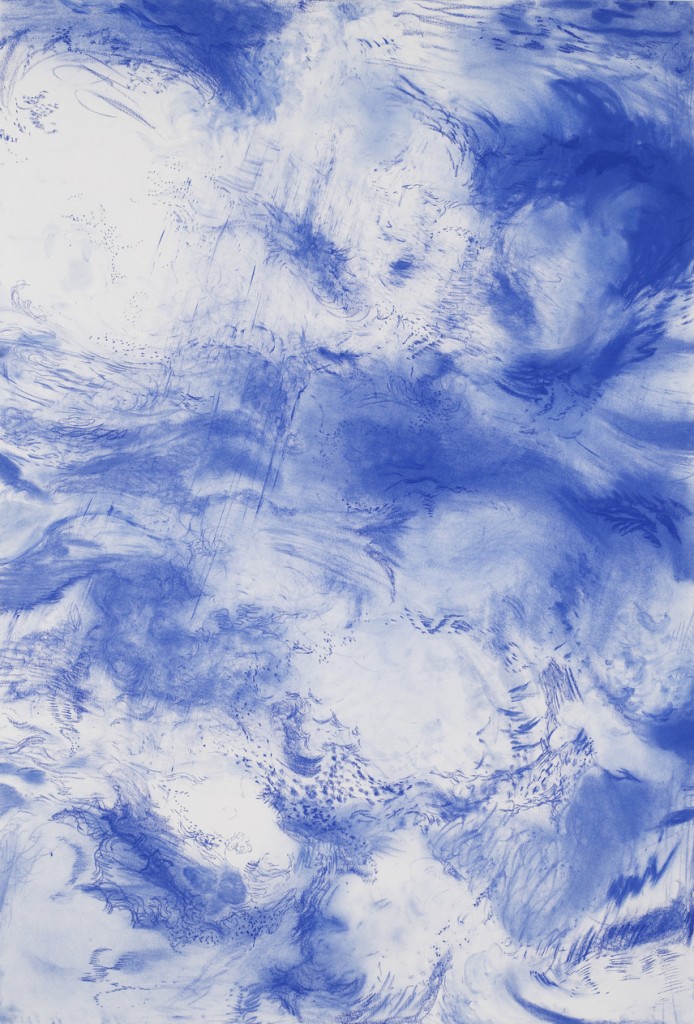 Image:Jim Hodges, Study for Blue IV, 2009, Courtesy the artist, Stephen Friedman Gallery, London and Gladstone Gallery, New York,© the artist
Categories
Tags