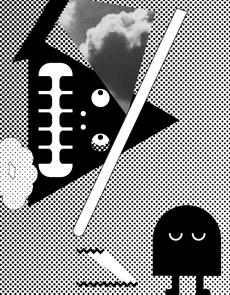 2 Cities, 20 Designers, 90 Days
The Art of Conversation: London—Berlin is a unique exhibition shown in London and Berlin. The content is generated through a visual game of 'Chinese whispers' between the designers in the two cities.
Curated by the two design studios BANK in Berlin and INVENTORY Studio in London, the exhibition calls upon the talents of some of the most exciting new and established designers from across Europe.
Over the course of 90 days, 20 entirely original works will be created, each in response to the previous piece, in a fascinating chain of communication that will at once reveal and demystify the designer's thought process. Their piece can take any form; from sculpture to performance, photograph to text. The resulting show will demonstrate that creativity is never predictable and infinitely varied.
theartofconversation.org
More Info:www.abitare.it/
Categories
Tags