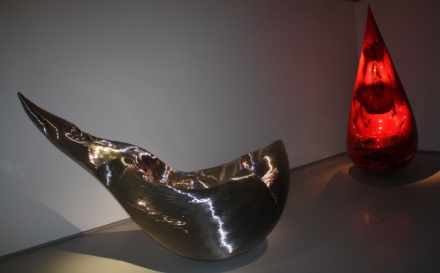 Ron Arad's multi-disciplinary work has long been described to defy categorization, covering an array of genres including art, design, sculpture and architecture. In his current exhibition at the Barbican Centre, Arad's work is presented in such a way that it responds to each of the categories. The opening room encourages visitors to play, touch and interact with the work in such a way that reminds viewers that each piece is a functioning object, designed for every day life.
The rest of the exhibition is curated in accordance with a much more traditional gallery display. Ropes and 'Do Not Touch' signs separate the works from the viewer, elevating each piece to 'high art' status. This mode of presentation evokes an appreciation of the stunning sculptural beauty behind these functional design pieces.
The whole exhibition explores three decades of Arad's work from his early post-punk approach of assembling products from ready made parts to his exclusive and highly polished statement objects. The exhibition also includes a display of some of Arad's intricate architectural designs.
Ron Arad: Restless, which opened on 18 February has received rave reviews and is a must see for anyone who appreciates art / design or indeed beauty on any level. the show closes on 16 May so make sure you don't miss the boat.
The Pictures absolutely speak for themselves so here's a selection to whet your appetite: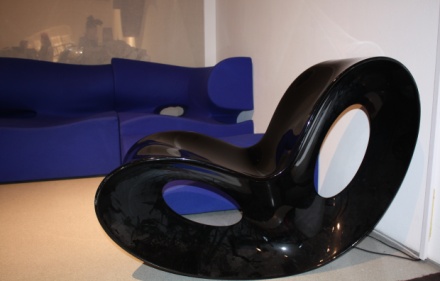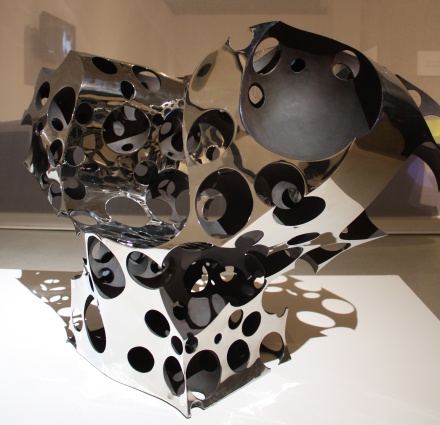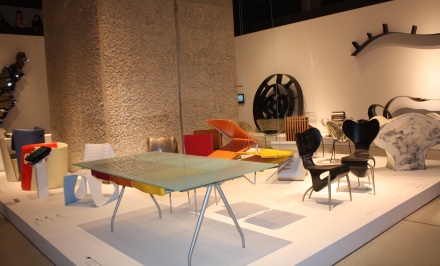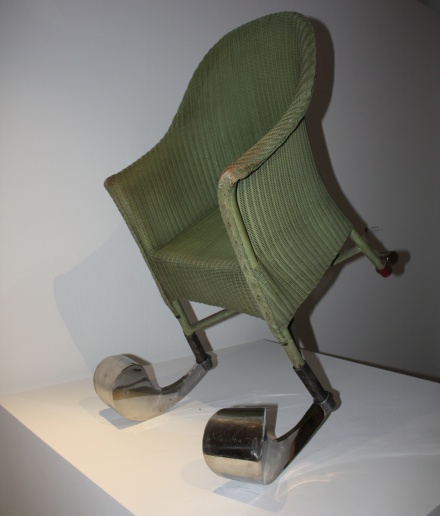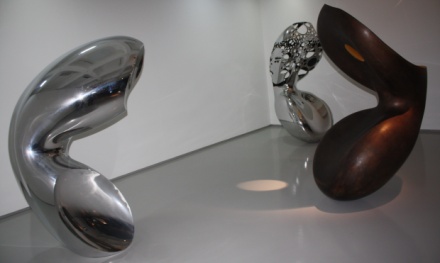 Throughout the course of the exhibition Barbican has hosted a series of events and discussions around Arads work. These have included:
– The Mad Hatter's Tea Party
– Design Vs. Art panel debate
Categories
Tags