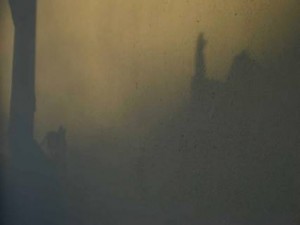 This Friday, Bloc Projects will be hosting the private view for their first members show, Out of the Wilderness. This marks a welcome return for regularly hosted exhibitions at the small but perfectly formed Sheffield art-space.
Sheffield-based artist and Bloc Member Robin Close, has been invited by Bloc to curate this exhibition for which seven other Members submitted work for consideration. All seven artists are showing work, following a process of exploration and negotiation that saw some of the work develop and change from the initial proposals. This was instigated, in some cases, by the curator and in others by the artists. The result reflects the ethos of this show, which is to provide a platform for Members to show work in a context that is both inclusive as well as rigorous. Bloc projects envisage this becoming a yearly activity for its Members.
Artists showing are:
Luke Alexander Chapman
Mark Doyle
Daniel Fogarty
Louisa Jane Harris
Shelley Jamaine Iqbal
Susanne Palzer
Sean Williams
The preview event is Friday 7th May, 7 – 9pm with the exhibition running 8th – 15th May, open Wednesday – Saturday, 12 – 6pm. More information at blocprojects.co.uk.
Categories
Tags