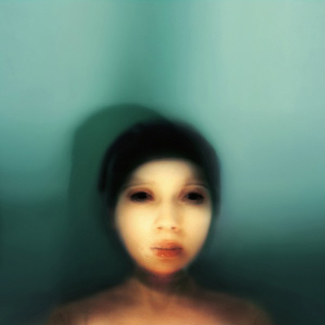 Image:a thousand pities III 2007-2008 Lambda print 48 x 48 inches
Best known for her hauntingly beautiful photography-based work and video portraits in light, British artist Sam Jury, "weaves a contemporary web of illusion and wonder into scenarios of her own design," writes author Michael Rush, former Director of the Rose Art Museum.
Sam Jury's practice examines the psychological impact of mass media and screen based technologies on society's relationship with reality. She explores the gaps and fissures between moving and still imagery; painting and film. Her work originates from staged photographs or documented acts sited in overwhelming or unsettling locations giving a contemporary edge to the sublime.
Jury confounds the viewer's expectations of realism by creating highly manipulated scenes where linear narrative is compressed, compromised, or suspended. Hovering between any specific time, place or genre, Jury's work creates a world made up of associative readings. Working in the intersection between old and new traditions, her work references classic landscape painting and portraiture; yet is forward thinking and technologically nuanced, with associations as disparate as Vermeer and sci-fi, Constable and Cameron. Jury is creating a new landscape, a new portraiture. This is a painter-in-light for the digital age.
A truly international artist, Sam Jury started the fall 2009 season with an exhibition of her photography in Pingyao, China. In Beijing, scholar/curator Shen Zichen led a symposium on Jury's work as a feminist artist. Jury has collaborated internationally with China's Gao Brothers. Earlier this year Jury was the subject of solo shows forever is never at the Herbert F Johnson Museum, Cornell, and Still and Still Moving at the Irish Museum of Modern Art (IMMA), Dublin, where she was artist in residence. Her video another thing coming screened at the Festival International de Arte in Murcia, Spain. Recent exhibitions include Art After Dark at the Louise Blouin Institute, London and Invisible Rays: the Legacy of Surrealism at the Rose Art Museum.
Sam Jury completed a Fellowship at the Royal Academy Schools, London in 2002 and has lived and worked in both the USA and Middle East. She is now based in the UK.
WWW.STEPHENHALLERGALLERY.COM
Sam Jury will give talks on her practice at the International Center of Photography in Manhattan on April 23rd. 542 WEST 26 STREET, NEW YORK, NY 100 0 1
www.samjury.com/
Categories
Tags