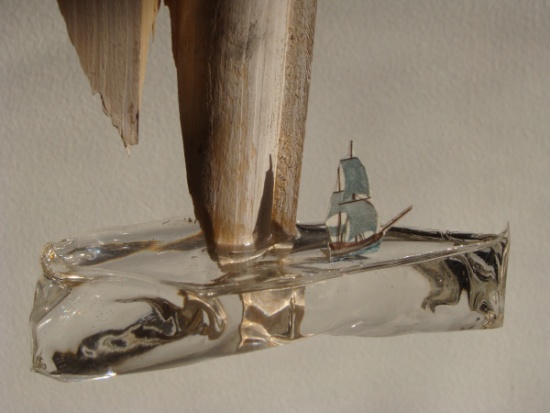 The nomadic gallery that is Squid & Tabernacle has found a home – for a short while at least and it's a shipping container in Dalston!
This brand new creative project is launching on Thursday 1st April exhibiting sculptural installations by artist Rachel Price. This will be the first in a series of short term exhibition in varying media and venues.
The show is called 'Planning Permission' and will feature Price's sculptural creations – strikingly unfeasible architectural models and hypothetical landscapes which form an uncanny analogue to the industrial landscape of their surroundings. An example of the work is pictured above, Nervous Wreck, 2010.
Price describes her work to be "driven by a dissatisfaction of our over-reliance on simulation and representation over bodily experience with the objects around us." Her work investigates the tension between the frank and physical nature of the object and the deceptive nature of the image.
'Planning Permission', curated by Squid and Tabernacle, runs between 2nd and 23rd April 2010.

www.rachelpricesculpture.co.uk/
About Mark Westall