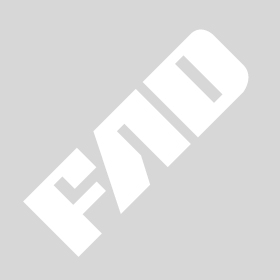 Olyvia Fine Art presents 'Andy Warhol: Portraits'; an unmissable exhibition of paintings, unique prints and films. Opening today, the show displays some of Warhol's most celebrated works alongside previously hidden gems, showcasing Warhol's distinctive style in a vivid and comprehensive collection. Alongside these exclusive portraits are a rare series of 'Screen Tests'. These enchanting silent films created by Warhol provide a voyeuristic record of the characters that once roamed his factory studio.
A key initiator of the American pop art movement and an avant-garde filmmaker, Warhol rubbed shoulders with an array of vastly diverse communities, ranging from Hollywood celebrities and well-heeled aristocrats to reputed academics, cultural figures and trendy beatniks. The artist's involvement and interest in radically differing social circles is reflected in the succession of works that he produced in the twenty years preceding his death in 1987. After a break from painting in the late 1960s, the 1970s saw the reawakening of this multi-faceted artist as he employed new techniques to paint commissioned portraits of copious personalities, whether famous or obscure. He quickly became, according to Art historian Robert Rosenblum, "court painter to 1970s international aristocracy".
Warhol's portraiture differs from other more traditional portraiture as the artist believed that the presentation of a work impresses more upon a viewer than the nature of the work itself. Being more concerned with the construction of a glamorous surface than the portrayal of his subject's character, Warhol sought a specific "look". Despite the efforts of critics to prove him wrong and highlight the flaws of this theory, it was precisely this atypical outlook on art that led to Warhol's remarkable success.
The exhibition at Olyvia Fine Art includes iconic portraits of Swedish actress Ingrid Bergman, artists Joseph Beuys and Robert Mapplethorpe, socialites Doda Voridis and Karen Lerner, athlete Tom Seaver, Chinese political leader Mao Zedong, the reigning Queen Elizabeth II, and a unique self-portrait accompanied by a photograph of Warhol taken in 1965 by New York photographer, John McCabe.
Also featured in this exhibition is a selection of thirteen "living portraits" – Screen Tests which were strung together in a sequence, producing an almost hypnotic reverie that could, as Warhol once said, "help the audience get more acquainted with themselves." Warhol's Screen Tests, which number approximately 500 in total, are beautiful and revealing portraits shot between 1964 and 1966. The subjects are Factory denizens and visitors, both famous and anonymous. Asked to pose, they were recorded by Warhol's stationary 16mm Bolex camera on silent, black and white, 100-foot rolls of film. In the early screen tests, Warhol asked sitters to strive for a "static pose," which resulted in flat, graphic, meticulously lit, and nearly entirely stationary images that looked like high-quality studio photographs. Later, Warhol even considered packaging the Screen Tests as $1000 pieces of living-room art: "Living Portrait Boxes". These 'Screen Tests' further portray Warhol as a serial portraitist and exhibitor of bizarre, beautiful, and disturbed individuals.
'Andy Warhol: Portraits' reveals a chapter in Warhol's life that saw a dramatic turn around in his work, from the austerity of his 1960s images to what were then perceived as unseemly observations of shameless glamour. Warhol's vision and flair resulted in a series of works that depicted a world captivated by image and celebrity status and consequently caused uproar amongst critics and ideologists alike, who regarded this form of flagrant glamour a moral and aesthetic outrage. Today these seductive portraits are considered timeless classics and are a true example of how Warhol's originality and controversy deeply marked the history of portraiture.
Categories
Tags