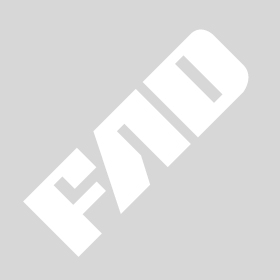 August 2010 // Square Chapel, Halifax, UK // FREE ENTRY
Fundada Artists' Film Festival is a contemporary film and video event run by artists intending to showcase the best in contemporary screen-based art from across the globe. Fundada believes that art should be fun and inclusive yet conceptually strong and critically engaged. The film festival will be comprised of selected screen-based submissions from an international open call and curated by Alice Bradshaw and Nancy Porter; collaborating artists who previously co-directed and co-curated respectively at Temporary Art Space in Halifax in 2009. Fundada is an artist-run not-for-profit organisation.
FAFF2010 is part of Halifax Festival 2010: 14th – 22nd August 2010 http://www.halifaxfestival.co.uk/


Open Call for Submissions – Deadline: 31st May 2010
WHAT: Open call for screen-based art; film, video, animation. No thematic criteria. No limit on number of submissions per artist.
WHO: Anyone can submit to FAFF2010; all nationalities, all career levels including students
DURATION: no limit
FORMAT: Films should be supplied in digital format only: avi, mpg or mov
A film still (jpg at 300dpi) is also required.
LANGUAGE / SUBTITLES: Films with non-English dialogue do not have to have English subtitles but it is recommended.
COST: No submission or participation fee. Postage for postal submissions is payable by the applicant. Postal submission cannot be returned. Please note that only FAFF2010 is only able to notify successful applicants.
POSTAL SUBMISSIONS: DOWNLOAD FORM (PDF): http://bit.ly/FAFF2010
POSTAL ADDRESS: (Non-EU submissions: No commercial value, for cultural purposes)
FAFF2010, Halifax Festival 2010, Square Chapel, 10 Square Road, Halifax, HX1 1QG, UK
DEADLINE (Receiving date not postmark date): 31st May 2010
http://fundadaartistsfilmfestival.blogspot.com/
Categories
Tags