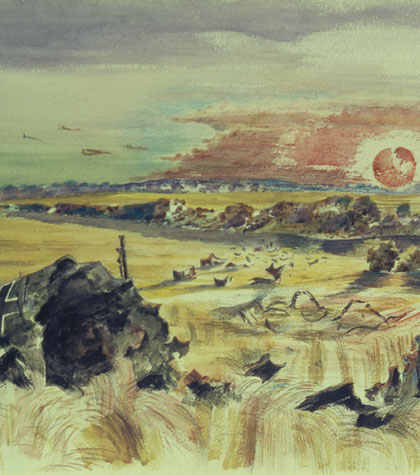 Paul Nash (1889 – 1946) painted beautiful landscapes of the Downs, strange flooded rooms, and classic images of two World Wars. The exhibition includes paintings, watercolours and photographs from the whole of his career, showing how he selected elementary objects, to put them in relationships of conflict or harmony, and found pathways, nests and thresholds between them and within them.
Paul Nash : The Elements is on exhibit at the Dulwich Picture Gallery from 10 Feb – 9 May 2010.
The exhibition is sponsored by Delancey, Air Canada, The Friends of Dulwich Picture Gallery, The Elizabeth Cayzer Charitable Trust, Daniel Katz Ltd, Offer Waterman and The Royal Historical Society Robinson Bequest.
Tickets and Catalogues also available at all Margaret Howell stores in London.
Via [Dulwich Picture Gallery]
Categories
Tags