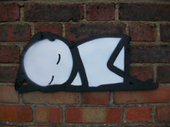 The Art Republic Street Art competition, has now closed. They received well over 250 entries
Browse through all the entries HERE
Click Through for the Shortlist;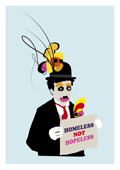 Mr Punam

STIK

Grant De Jonge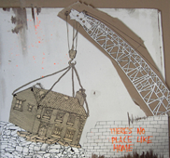 Jo Peel
And also GEN but no image was available at present.
Judging took place at artrepublic, Brighton on Tuesday 19th January (guest judges included Inkie, Pure Evil, Static & Ben Eine)
On the evening of Thursday 28th January, the top five competition entries and judges (as above) will gather in central London and the winner will be announced. The London & Brighton location for the winning image paste up will also be revealed.
The competition was set up in support of Streetsmart
StreetSmart was set up by two ethically-minded London business people, William Sieghart, Chairman of StreetSmart, Founder of Forward Publishing and Mary-Lou Sturridge, Former Director of The Groucho Club, Hotelier.
The charity is endorsed by celebrities such as Stephen Fry, who wrote: "Good food, good wine and good company enrich our lives beyond measure. Most of us don't say Grace these days because we don't know who to thank for the inestimable pleasures of the table. StreetSmart lets us do a graceful thing. A simple thing. A kind thing."
Categories
Tags