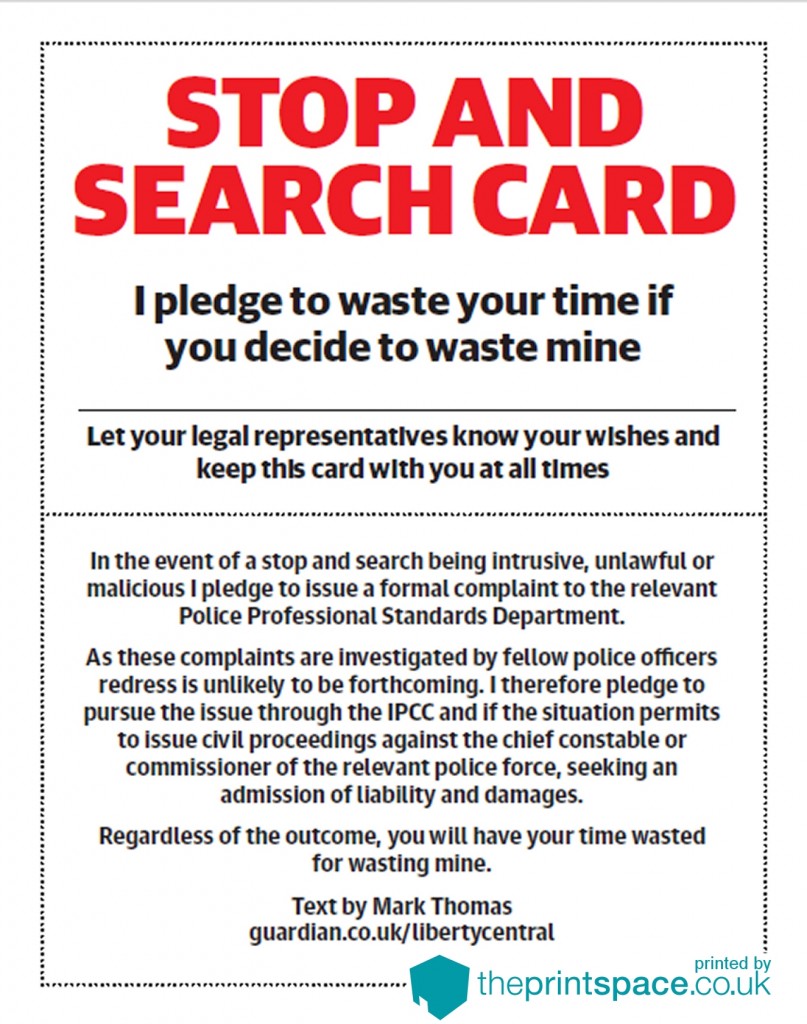 Hundreds of photographers are expected to descend on Trafalgar Square this Saturday, 23rd January 2010 to campaign in defence of street photography.
theprintspace fully supports the 'I'm a Photographer, Not a Terrorist' campaign, which aims to defend both professional and amateur photographer's rights and stop the abuse of terror laws.
The action comes in the wake of several high profile detentions under s44 of the terrorism act including 7 armed police detaining an award winning architectural photographer in the City of London and the arrest of a BBC photographer at St Paul's Cathedral.
In preparation for the mass turnout, Shoreditch-based professional photographic printing lab theprintspace commissioned hundreds of 'Stop and Search' cards which tell police, "I pledge to waste your time if you decide to waste mine" with text written by The Guardian's Mark Thomas. These will be handed out at the event itself in Trafalgar Square.
Geri Tuneva of theprintspace explains, "When we found out about this event, we wanted to get involved straight away and help the cause. The basic principles concern society as a whole, not just the photography industry."
To support the event, join the mass photo gathering in Trafalgar Square on January 23th & get yourself one of theprintspace's 'Stop & Search' cards.
About Mark Westall