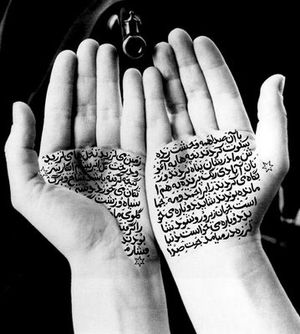 Kay Roberts writing for VINGT Paris, photo courtesy of Kheops-Kahlo
In November, Paris becomes the mecca of photography. Paris Photo is the central focus, but public and private galleries piggy back onto the fair as well. This makes for an intense month, requiring stamina and a flexible calendar in order to pencil in all of exhibition dates. Within the 83 galleries at the fair there are 7 new countries exhibiting including, Iran, Lebanon, Morocco, Portugal, Russia, Tunisia and UEA. So perhaps its not surprising that for the special section this year Catherine David; the highly respected French curator, is presenting a 3 part selection of work from the Arab and Iranian scene.
The main site for the event is the Carrousel du Louvre, where unlike other art fairs the rooms fan out gradually to reveal the best on show from 19th and 20th Century Photography. With 31 first-time participants, the emphasis in this year's selection is placed firmly on renewal and an up-and-coming generation of promising young galleries such as Motive from Amsterdam, Kuckei+Kuckei from Berlin, Nusser & Baumgart from Munich, or Pente 10 from Lisbon. Also worth taking a look at is the BMW prize launched in support of contemporary photography where twenty contemporary photographers have been shortlisted for the competition worth 12,000 euro.
So how has Paris Photo 2009: Spotlight on Arab and Iranian Photography influenced what's on around the city? The Paris Photo web site has links to other exhibitions including Palestine, la creation dans tous ses états at the Institut du Monde Arabe, see VINGT's event next Thursday 19th November. But the pick of the shows with the same focus are Photoquai; the 2nd Biennale des Images du Monde. Inside the Musée du Quai Branly is Histoire:165 ans de Photo en Iran and outside are a series of large scale photos brought together by the Iranian gallery owner Anahita Ghabaian.
Also under the umbrella of Photoquai is Entre espoir et chaos: Iran 1979-2009 at the Monnaie de Paris, Michael Kenna's retrospective at Bibliothèque Nationale de France's Richelieu site and at Galerie Jerome de Noirmont the American/Iranian artist Shirin Neshat is showing 'Games of Desire'. Along with the photo portraits is a video work, two screens face each other: on one, a group of men, on the other, a group of women, all are between 60 and 80 years old. Back and forth they sing soon-to-be-forgotten traditional wedding songs to each other. With such a rich and extensive programme it is not surprising that Paris Photo is considered as the worlds leading annual event in photography.
Categories
Tags