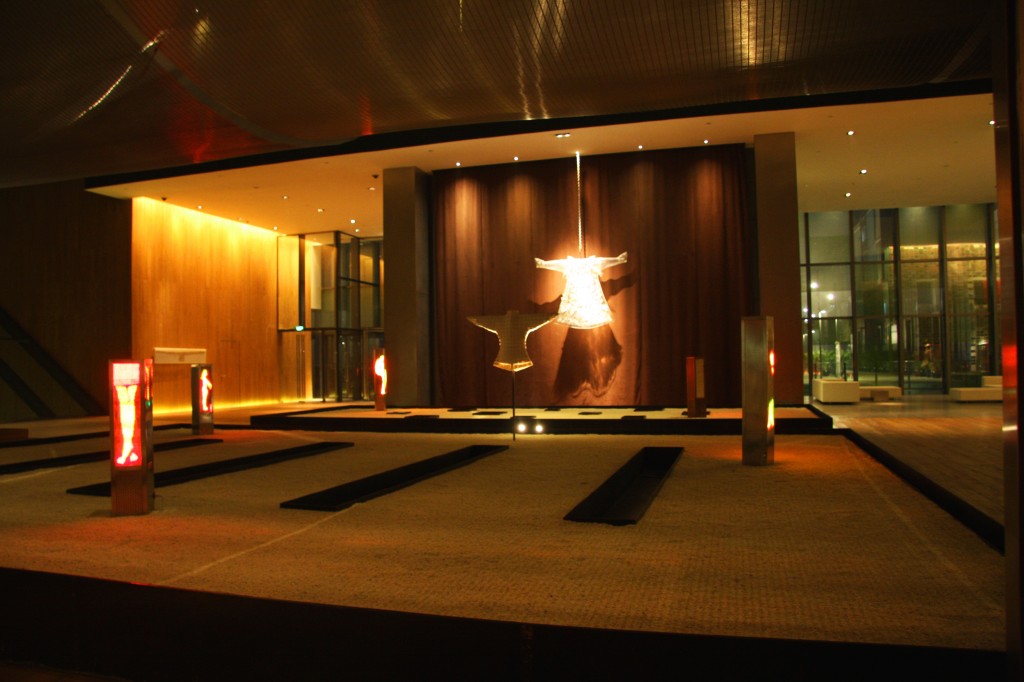 From 16th October to 16th December 2009, The Opposite House, Beijing, will host the work of Shanghai-based multidisciplinary art collective, Island 6 (Liu Dao) from Red Gate Gallery. The group of nine international artists will exhibit "LED City" for three months as part of the hotel's rolling art installations.
Island 6 used electronics as a creative vehicle in their art making process, illuminating The Opposite House with their vibrant colourful pieces. For some, technology is a tool to help make life easier and automate daily functions. For others, it is a way to effortlessly and powerfully communicate with other people around the globe. For the artists, technology is all of these things and much more. Through their art, technology becomes organic and digital reality comes alive.
Located in The Village of Sanlitun, The Opposite House is no stranger to contemporary art. This vibrant new open-plan shopping, dining and entertainment destination, developed by Swire Properties, regularly features Chinese artists' work.
Red Gate Director Brian Wallace says "LED City will animate and illuminate the atrium space of The Opposite House, enticing and mesmerizing the unsuspecting visitor. The repetitive, soundless performances inspired by age old issues contextualized by the pace of the 21st century in cities such as Shanghai and Beijing are deftly executed by the mastery of the technology employed by Island 6."
"We are delighted to be once again working with Red Gate Gallery who provide The Opposite House with so much of its stunning contemporary art. The work of Liu Dao will definitely provide another visually stimulating discussion to the atrium." says General Manager, Anthony Ross.
For further information please visit:www.theoppositehouse.com.
About Mark Westall