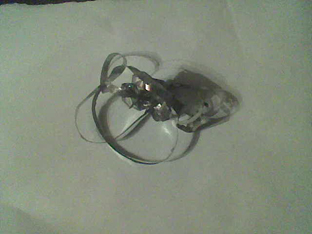 11 October 2009 – 13 December 2009
V22 is pleased to announce the reopening of its exhibition space in Dalston for a series of solo shows beginning this October with an Installation by Fergal Stapleton.
This marks a development of V22's recent programme of large-scale group shows around London in that it will provide a fixed space to house a limited number of shows – no more than three per year – by highly accomplished practitioners.
The Dalston space will offer to the exhibiting artists the rare but necessary freedoms in which they can be responsible only to themselves and the demands of their work.
Fergal Stapleton's art seems to be created from an outstanding sense of stillness, but one that is not closed to dexterous flecks of humour, elegances of poetry, darknesses of tragedy or beauties of dust. The sense of bravery it exudes on behalf of its maker is one which reminds us that here is the central business of the thing: that art is not the multitude of causes and commentaries it is often mistaken for; it is rather the navigation of all that is most expansive in human nature. And if the temptation to deny this can be resisted, we might also honour a duty to make a space for it.
Fergal Stapleton is represented by Carl Freedman Gallery www.carlfreedmangallery.com
About Mark Westall