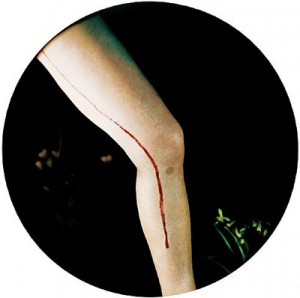 Image:Chen Lingyang: Twelve Flower Months
It would be fair to say that the the West has a complicated relationship with Chinese culture. Whilst contemporary artists in London, Berlin, New York and Sao Paolo are celebrated (or not) based on the quality of their work, there is a lingering expectation that the work of Chinese contemporary artists should be politicised – that it should, in some way, pass comment on Chinas political life, ideally comment that aligns with liberal western notions of China. Artists claiming purely introspective credentials are subject to the kind of second guessing that their counterparts in the west are not, with questions asked as to the authorities reactions.
This is not to say that the contemporary art world has not embraced contemporary Chinese artists. The work of artists such as Zhang Xiaogang and Liu Xiaodong has sold for millions of dollars for the past several years, and market makers such as Charles Saatchi have championed many of China's newest stars with hugely hyped shows and institutions such as the UK's Tate Liverpool hosted a celebration of contemporary Chinese artists in it's 2007 show The Real Thing which features some of the sane artists seen in this collection, However, perhaps as a consequence of distance and perhaps as a function of China's relatively recent entry into the contemporary art world, there is far less comprehension of the depth and breadth of the contemporary art scene in China than there is of, for example, that of London or New York. It is into this environment that one of the world's pre-eminent collectors of contemporary Chinese art , Judith Neilson, has begun to open her collection to the public in a dedicated space in Sydney.
Located on a quiet side street in an otherwise shabby neighbourhood, The White Rabbit Collection occupies four floors of a purpose built gallery, and in the words of it's director, "sets out to convey the evolution of Chinese contemporary art for at least the first decade of the 21st century". Education is a key element of the enterprise, and each area of the space comes complete with it's own hugely informed, and informative, guide, who talks visitors through the pieces providing an invaluable source of insight, communicating both facts and an unbounded enthusiasm for the work before them.
Composed entirely of work created since 2000, predominantly by young artists, whilst some of the work on show is influenced by political concerns, there is more that is personal, inspired by dreams, meditations on privacy, femininity, sex, death, even shamanism and recycling. Chen Lingyangs piece Twelve Flower Months is an intensely personal, nitrate, shocking and beautiful series of carefully constructed still life photographs showing the artist menstruating, shot through frames made from traditional chinese windows and doors, alongside the flower traditionally associated with the month and hangs alongside an installation Xiao Lu Sperm, made whilst the artist tried to conceive a child using IVF after having been left by a long term partner. Melancholic in the extreme, the installation features empty jars, a medical refrigeration unit and a video piece, and is political only in that it exists as a result of a state policy regarding IVF for older women.
Others are more opaque still. Chen Wei creates and photographs room sets depicting a world in which all is not as it should be. With faint echoes of Thomas Demand, the resultant pieces unsettle the viewer, showing cluttered, filthy rooms, sometimes featuring hidden occupants, and with elliptical titles such as Phlegm for a piece featuring a grubby sitting room which appears to have been struck by a meteorite.
Sun Furongs piece Nibbling Up Series appears on the surface to be far more political, but the artist's own reluctance to discuss her work makes this far from a certainty. Composed of a hundred Zhongshan tunics (or Mao Suits as they are known in the west ) hung from man sized wire frames, each suit has been attacked by scissors, leaving a ghostly, tattered army affronting the viewer. A profound sense of sadness infuses the piece, and it comes as no surprise to learn from the artist that she would weep whilst attacking the suits that were symbols of proletarian unity.
Charmingly, the gallery includes a very contemporary Chinese tea house, where the wearied viewer can be restored with a cup of unfurling flower tea, or a glass of wine.
White Rabbit, 30 Balfour St Chippendale NSW 2008 Australia More info:The White Rabbit
Categories
Tags