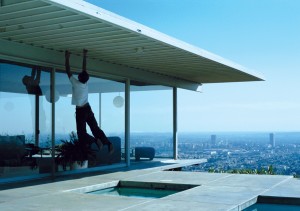 Contemporary dance and visual art presented simultaneously at Victoria Miro Gallery and Siobhan Davies Studios in London 24 March – 9 April 2009 Private View Monday 23 March
www.siobhandavies.com/thecollection
In March 2009 one of the UK's most distinguished contemporary dance choreographers, Siobhan Davies collaborates with leading London gallerist Victoria Miro to present The Collection. Comprising newly commissioned works presented by dance artists, performers and visual artists, The Collection takes place at Siobhan Davies Studios in South East London and Victoria Miro Gallery in North London. The Collection starts on 24 March and runs until 9 April. Admission to both spaces is free.Artists include:
Catherine Bennett ,Siobhan Davies ,Matteo Fargion,Henry Montes,Deborah Saxon,Matthias Sperling,
Alex Hartley ,Idris Khan and Sarah Warsop,Susan Philipsz ,Anri Sala,Conrad Shawcross,Francis Alÿs
Yayoi Kusama,Cildo Meireles,Roman Signer,Sarah Sze
Following their acclaimed collaboration in 2002 Plants and Ghosts, The Collection considers how dance and movement can be conceived beyond stage performances:
'Victoria Miro and I were interested to show work in each others' spaces and to enjoy both the connections and disconnections between dance and visual art. Presenting work in different environments creates small instabilities which can help shift patterns of thinking.' – Siobhan Davies
At Siobhan Davies Studios, British artist Conrad Shawcross installs Slow Arc Inside a Cube III, a sculpture consisting of a singular light source that is programmed to make random movements within a mesh cage, casting infinite shadows across the space and creating limitless spatial distortions.
At Victoria Miro , Siobhan Davies Dance presents a new work which has no beginning or end, but exists as a series of repetitions and counterpoints. Using five performers the continuous piece invites the audience to move in and around the gallery space and experience its intimate and immediate setting. The punctuation of the dance work is being developed in collaboration with the artist Anri Sala, who has created Doldrum which comprises a beating drum and sticks.
An exhibition of artworks that engage with dance and choreography is also presented in the galleries at Victoria Miro . Artists include Idris Khan who shows a major new film installation, Lying in Wait created in collaboration with dance artist Sarah Warsop; Roman Signer who presents Wooden Table, Ventilator, 2004; Susan Phillipsz who creates a new outdoor sound piece and Yayoi Kusama whose seminal work from 1966 Narcissus Garden is installed the gallery's waterside garden that links the two exhibitions spaces.
Image used:Alex Hartley Come Into My Sleep (the line and its direction) 2009
Single channel projection New commission for The Collection Courtesy the Artist / Victoria Miro Gallery, London
Image Alex Hartley Heat V6 56ft**Stahl House. Case Study #22
Categories
Tags