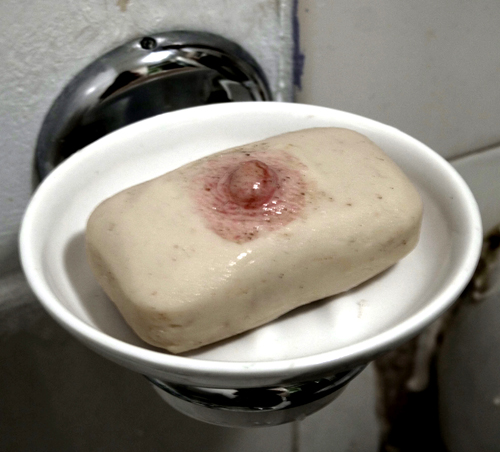 5 March – 5 April 2009 Press Thurs 5 March 6-9pm PV Fri 6 March 6-9pm
First Thursdays 5 March & 2 April 2009 Also part of East Festival 2009, 5 – 10 March
Some scenes may be unsuitable for parents. Unaccompanied parents of any age may view. PG should not disturb older parents, however parents should consider whether the content might upset them. Where more serious issues are featured e.g. abuse or violence, nothing in their treatment condones the behaviour. There is mild bad language and nudity. Sexual activity may be implied, but is discreet and infrequent. Violence without detail is present, but is justified by its context. There is no potential of dangerous behaviours that parents are likely to copy. Frightening sequences are not prolonged or intense.
A group show of painting, print, sculpture and video. Exhibiting artists are Jonathan Batten, Infinity Bunce, Matt Day, Jarik Jongman, Phil Illingworth, Eva Lis, Anita Makris, Enzo Marra, Farah Mohamed, Molly Smyth, Boa Swindler, Sardine & Tobleroni, Chiara Williams, Irlanda Zantone.
WW Gallery
Categories
Tags