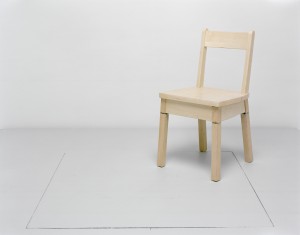 Greetings und guten tag mein dear Fad reader. May I first wish you all a most happy New Year and I do hope you all had an agreeable holiday period.
I am to believe that I left you last in sunny Miami, ah a most pleasing experience, and I must admit that I miss the temperate climate and oh so pleasurable sights and sounds. It was quite a social whirl, I can tell you.
Over Christmas I returned to my native Vienna, for a quiet traditional Von Kunst family gathering. I was so proud to learn that my nephew, Caspar has won himself at Oxford to read History of Art, continuing the line of great Von Kunst academic pursuit. I am much looking forward to visiting the fine young fellow when he goes up.
I spent much of the period catching up with rather dull research work at the Academy. It was good seeing many of my old colleagues again, although I was initially rather surprised at Horst's overtly friendly disposition towards me. Until I learned that the little schlange has been spreading malicious rumours about your own dear Klaus and a certain young art student from Dortmund. These ridiculous allegations are of course completely unfounded and though I do concur in part with the great Oscar Wilde's witty observation that there is only one thing worse than being talked about and that's is not being talk about. I do however feel that Horst's jealous ill intentions could be potentially harmful to my reputation and career. So, after a quiet word with the sympathetic Rector, I have to my delight secured an extension to my sabbatical and hence returned to London shortly after New Year Eve.
So, it is with much pleasure that I offer you my first of this season's review of fairs and exhibitions. The London Art Fair at the Business Design Centre in Islington kicks the proceeding off rather nicely and last night's preview evening was a bustling affair. It should not come as a big surprise that sales seemed to be muted and that a few years ago even on the opening night one might see a rash of red dots spreading out across the fair, now there seems to be small pockets of measles.
The downturn in the economy seems to have a revitalising effect on the quality and range of work on offer. In the main the standard was high and there are a few reasonably priced gems to be found.
In the main section one can find sturdy and stalwart galleries many showing fine Modernist pieces and they hardly come any hardier than Richard Green Gallery in this department. Located in a prime spot they had a fine Lowry, an impressive Riley and the often over looked Ivon Hitchens adorning their booth. I did not dare to ask for a price as one can only imagine. For the more contemporary eye, Alan Cristea and The Fine Art Society both offer up some very fine pieces indeed, I admit I have a fondness for Julian Opie's graphic forms shown by the former.
Tag Fine Art is certainly a gallery to watch out for, headed up by Mr. Hobby-Limon and Ms Ewer. I briefly spoke to the gentleman who it seems has three separate showing spaces in the fair, with a dedicated space in the Design Centre as well as exhibiting in the art project space. Well indeed this was impressive stuff and I admire their enthusiasm and energy. They had selected Adam Bridgland to showcase the project booth and I am much taken by the witty and endearing graphic prints by this artist. The prices are perfect for an entry-level collector and I would recommend Adam Bridgland to anyone.
Indeed it is in the project space section upstairs that the most interesting work and galleries are to be found. A new gallery Eric Frank Fine Art is making a strong debut showing striking photography by Lottie Davies, Elle Muliarchyk and Ina Otzko. The Fine Art Society gives us a lesson in gothic primitivism, which is refreshing. Contemporary Art Project wisely considering the market presents us with a collection of smaller work, with prices starting at around £200. There are definitely some little jewels to be found here. Bearspace likewise has some fine wares on offer and I liked the fabric tattoo icon of 'Mum' by Sally Spinks, the slightly troubling photographs by Toshie Takeuchi and fantasy inspired illustrations of Isabel Rock.
Flowers gallery installed the show-stopping piece. A remarkable contraption, a sort of robotic chair that miraculously assembled itself and then once complete, raised itself up like some baby giraffe taking it's first steps only to collapse into pieces, beginning this intriguing process all over again. It certainly drew a crowd and I wanted to find out the name of the artist from the pretty blonde gallery girl, but alas she was surrounded by many admirers, so if anyone can informed me of the identity of this auto-kinetic artist or even of the said gallery girl, I would be grateful.
Finally, I must mention the Sir Peter Blake pop up double decker bus parked outside the fair courtesy of a certain Lance Trevellyan, who from his card has quite a portfolio of companies, including CCA Galleries. Mr. Trevellyan welcomed my associates and me on board in spite of us not knowing the password to gain entrance. The interior was quite beautiful and there was a fully loaded bar to boot. The only other people on the bus was the artist Antony Micallef sipping champagne with a needless to say gorgeous companion in tow. I have been a keen supporter of his work over many years now and I firmly believe that Antony is the finest contemporary mark makers working in this country today. We went upstairs and admired the work of Popfather himself, Sir Peter Blake, who by the way I have also met and is a most charming gentleman. Part of the rear top section of the bus had been removed and we are all in agreement that this would be the perfect venue to host a 60's themed party – Groovy man.
Alles klar, it has been a long day for your poor old Klaus, but I was most pleased to make visit to this British art fair, there is much to be found here. Art to suit most tastes and hopefully budgets. Tschussy.
Categories
Tags