THE STUDIO – studio of Francis Bacon
December 1, 2006 – February 25, 2007
Dublin City Gallery The Hugh Lane
Charlemont House
Parnell Square North, Dublin 1
T +353 1 222 5550
http://www.hughlane.ie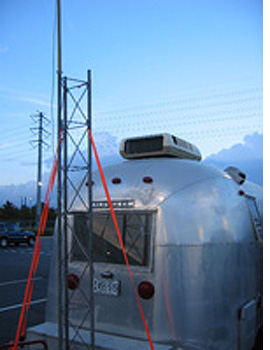 URS FISCHER"Madame Fisscher", 1999/2000Collection Hauser & Wirth, St. Gallen
Participating Artists: John Baldessari, Daniel Buren, Thomas Demand, Gerad Byrne, Urs Fischer, Peter Fischli / David Weiss, Isa Genzken, Andrew Grassie, Martin Kippenberger, Paul McCarthy, Bruce Nauman, Perry Ogden, Martha Rosler, Dieter Roth, Frances Stark, Wolfgang Tillmans, Ian Wallace, Andy Warhol
Curated by: Jens Hoffmann and Christina Kennedy
Inspired by the presence of the studio of Francis Bacon, which is on permanent view at the Dublin City Gallery The Hugh Lane, THE STUDIO sets out to investigate the role, the idea and function of the artist's studio as the main space of activity in the making and production of art.
The concept of the studio has long captivated audiences with its associations of unbridled creativity, freedom from convention, bohemian lifestyle and struggle for success. THE STUDIO wants to offer an in-depth examination of the historic and contemporary role and function of the studio for artists. What does the studio mean for artists today whose creative production is based on ideas and process and for whom the notion of the permanency of the artwork is often redundant? Addressing this subject provides fascinating insights into art in the contemporary environment and the role and activities of the artist within those structures, social, economic and political, which inform society locally and globally.
THE STUDIO will look into the changes that the idea of the studio has encountered over the last decades and asks whether or not the studio is in fact still the main sphere of creative production for artists at a moment when art has become increasingly idea-based and less dependent on the notion of skill.
Categories
Tags