Andrew Kreps Gallery to present On The Nature of Things, a group exhibition that surveys and traces key moments in… Read More
GalleryLOG + VOLTA reunite for a new series of inspiring video interviews.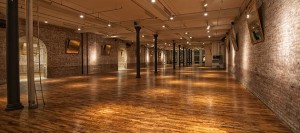 Going to be in NY March 2014? FAD will be! Check out VOLTA NY, 2014 where over 90 galleries from 5 continents mount a dynamic survey of emerging and innovative contemporary art positions, spotlighting artists from 30 nations.