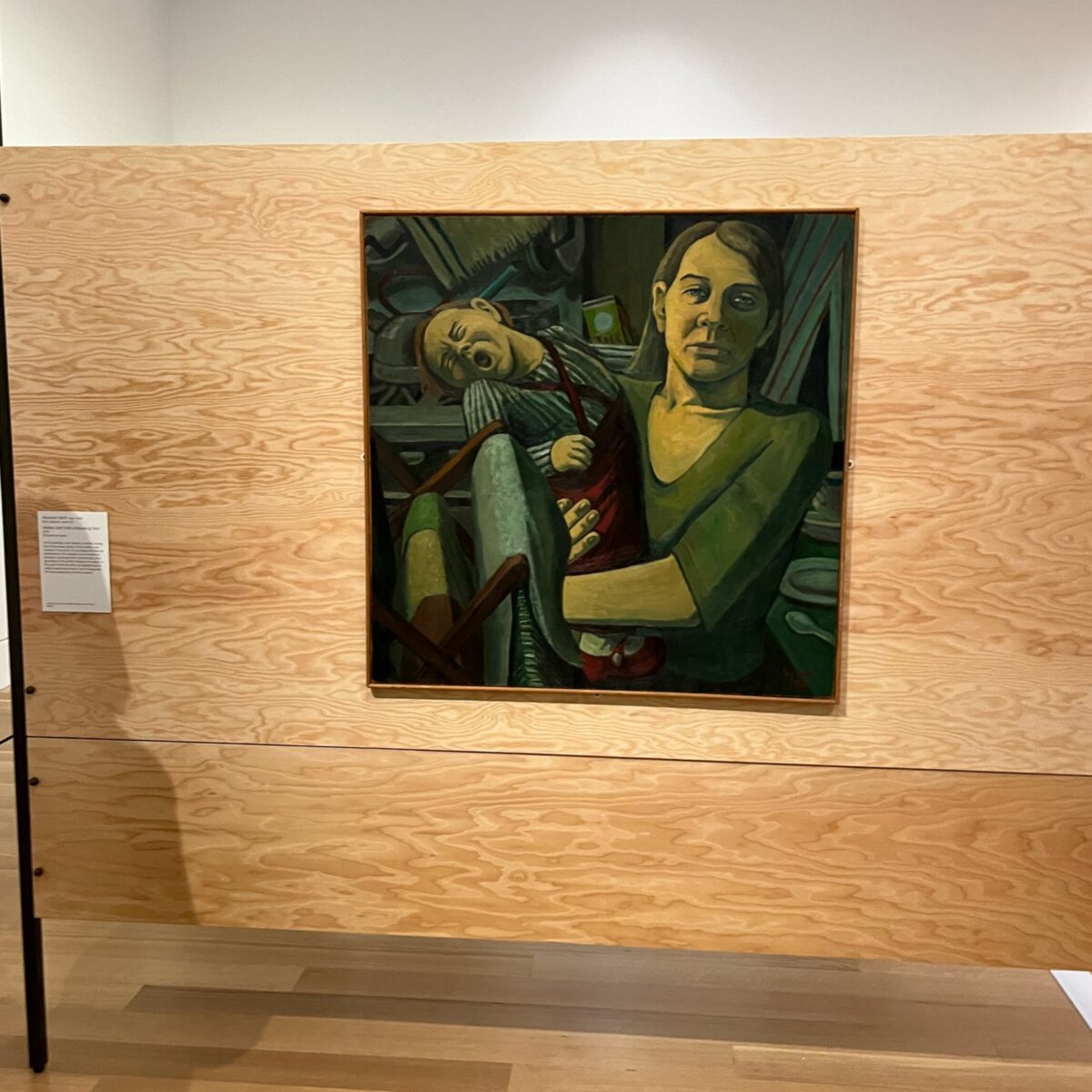 'It's impossible', was what Linsey Young, the curator of Tate Britain's new exhibition, Women in Revolt! was told by artist Margaret Harrison, when asked if she wanted to be involved. 'But that's no reason not to try.'  
Walk in, and you'll quickly get why. There's too much to take in. Freestanding DIY-style plywood screens attempt to fence in a whole smorgasbord of magazines, flyers, films shown on monitors, banners, ephemera, posters, and paintings that constitute the work of over 100 women artists and collectives in Britain from 1970 to 1990. Boring: definitely not; overwhelming: yes.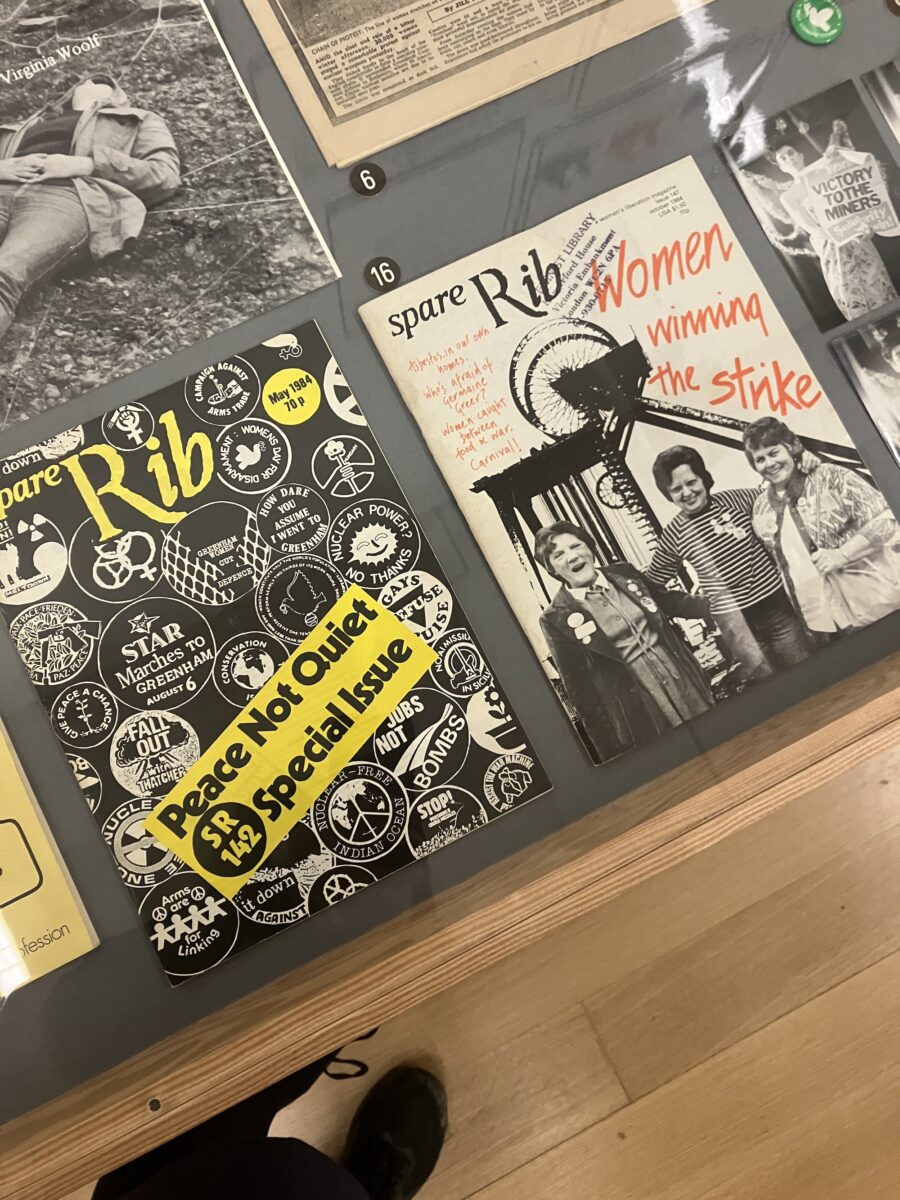 Such a huge breadth of work inevitably feels scattered, and complicated. This isn't a glossy, glamorous retelling of feminist art (no 'is it a labia or a flower' paintings in sight; nor trendy female body candles here). Women in Revolt! feels more like a cross between an art exhibition, a site of 70s political protest — also a museum in a library. It's messy, and it requires you to look closely. It doesn't give it to you on a plate.
It's not an exhibition though that's afraid of mess. Instead, it embraces it, and recoils against the idea of any single definition of feminist art, 'there never was, and there never will be' reads the afterword. And it has a distinctly anti-individualist reading. The show is about looking at a 'constellation of voices rather than a few stars,' is how Young puts it.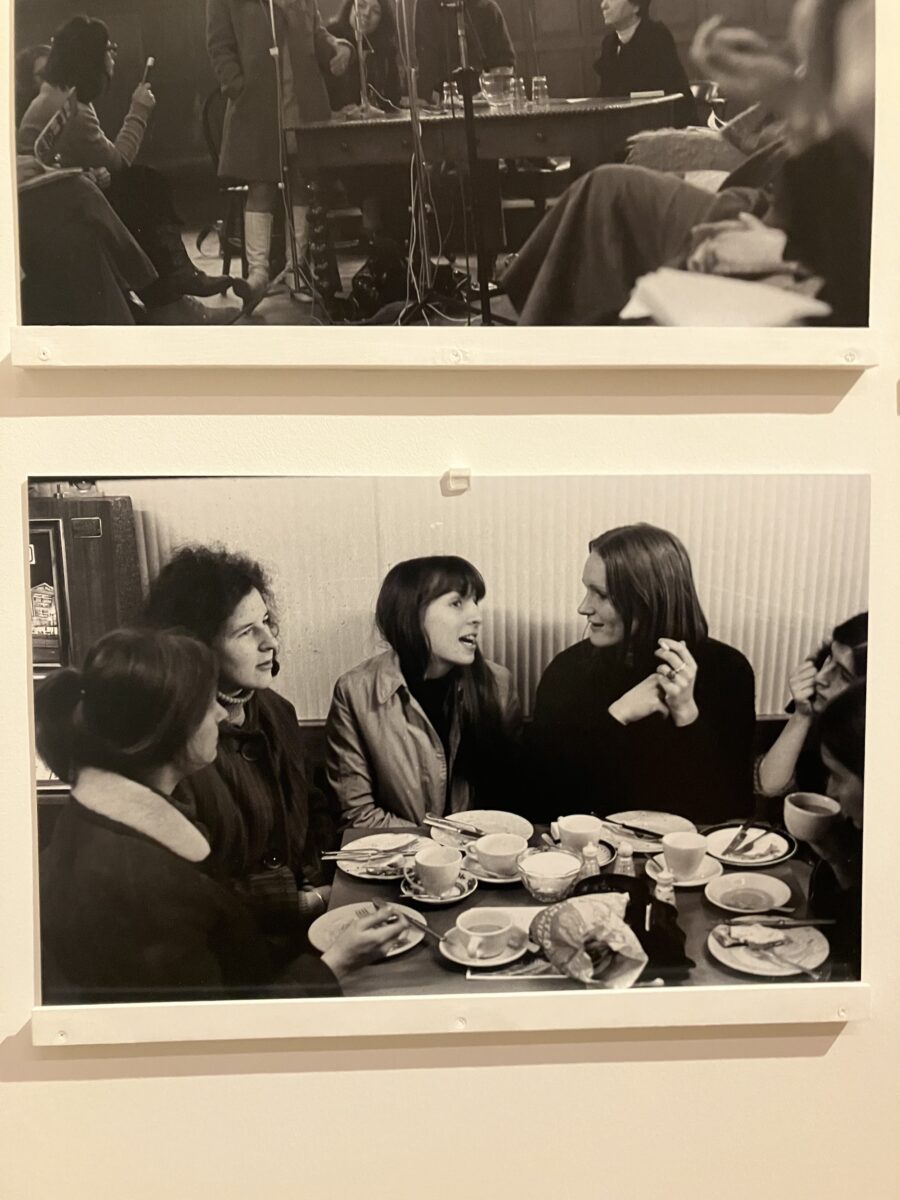 You're introduced through the rooms with boards loaded up with badges (ones you'd find in lesbian squats of the time), laminated sheets (another medium of protest), pinned flyers, papers with speculum diagrams, maps of The Miners' Strike, among other ephemera. There's no white labels, no Vasari-esque retelling of an artist's singular heroine-like defiance. Instead, it's a crowd, networked together, but not in any way neatly defined — there's the Brixton's Black Women's Group, Red Women's Workshop, Greenham Common Protests, the Section 28 protests, BLK art group, it continues.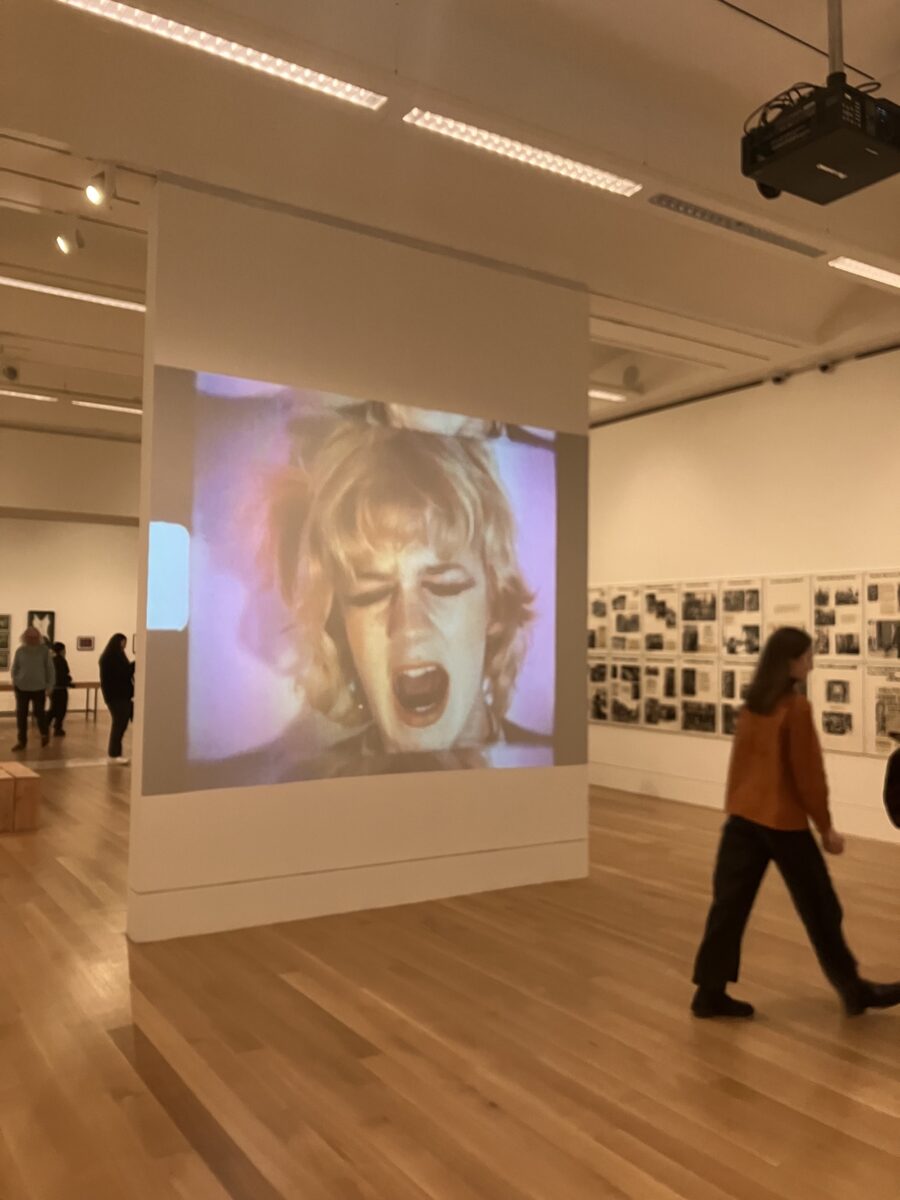 It's not an 'easy' exhibition to glide through. Mainly because of the screaming. You almost hear it first from the writhing child in a despondent mother's arms in Maureen Scott's 1970 painting, right off the bat walking in. It's the first thing you see. Then another scream: a woman cries out in labour, captured by Robina Rose in 1977. Then reverberating through the rest of the rooms is the Three Minute Scream by Gina Birch on loop. Screams continue: through the Greenham women, who's wailing in grief over the lives lost to future nuclear wars nearing the end of the exhibition in the late 1980s.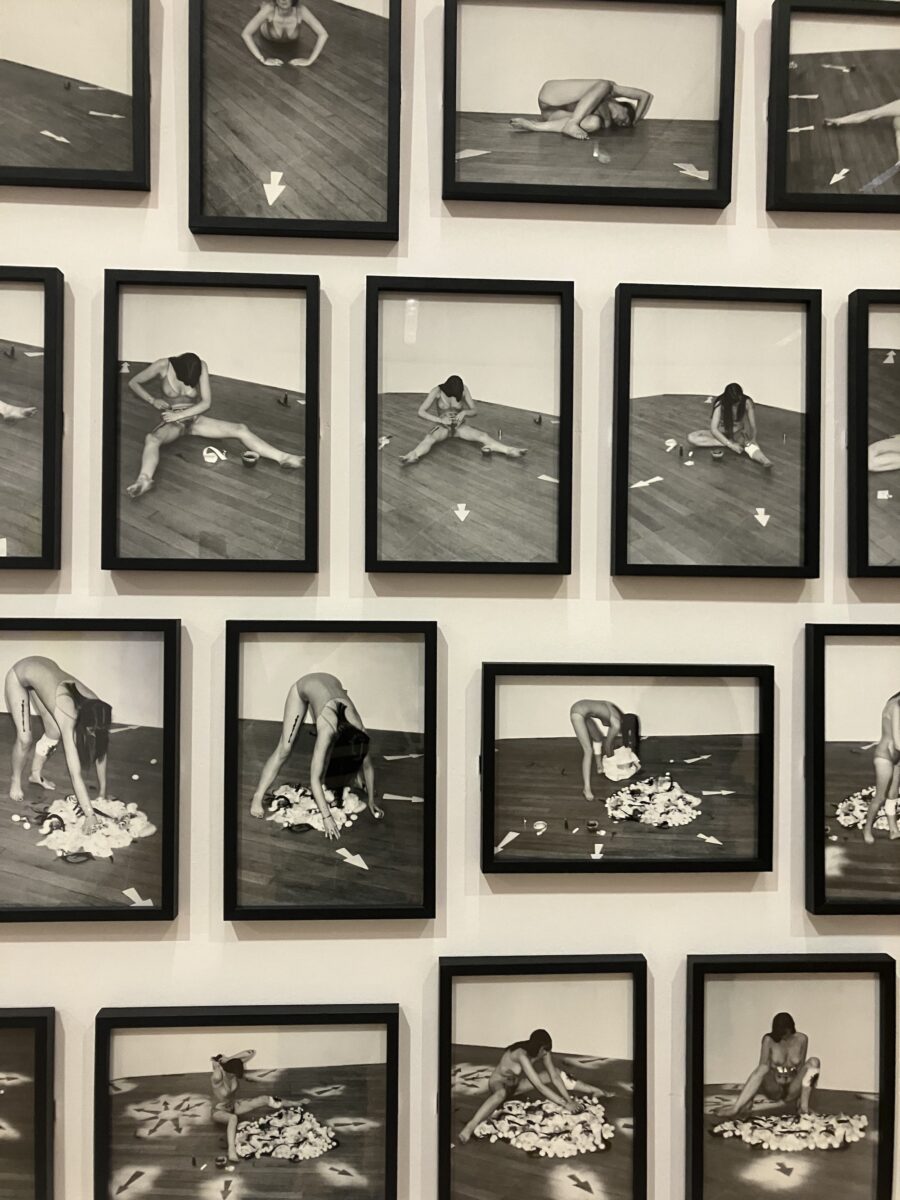 There's also this visceral bodily threaded along as well — it starts with The Red Women's Workshop's 1973 poster, which this woman throwing up, spewing out society's toxic, misogynistic representations of women. Or in the next room, Catherine Elwes' 1979 Menstruation, involves her, in a white dress, on a circular white sheet, moving about as she bleeds and stains. Similar to Cosey Fanni Tutti's Women's Roll (1978), through a series of 30 photographs, documents Tutti cutting her clothing and creating artificial wounds using stage make-up and crushed berries.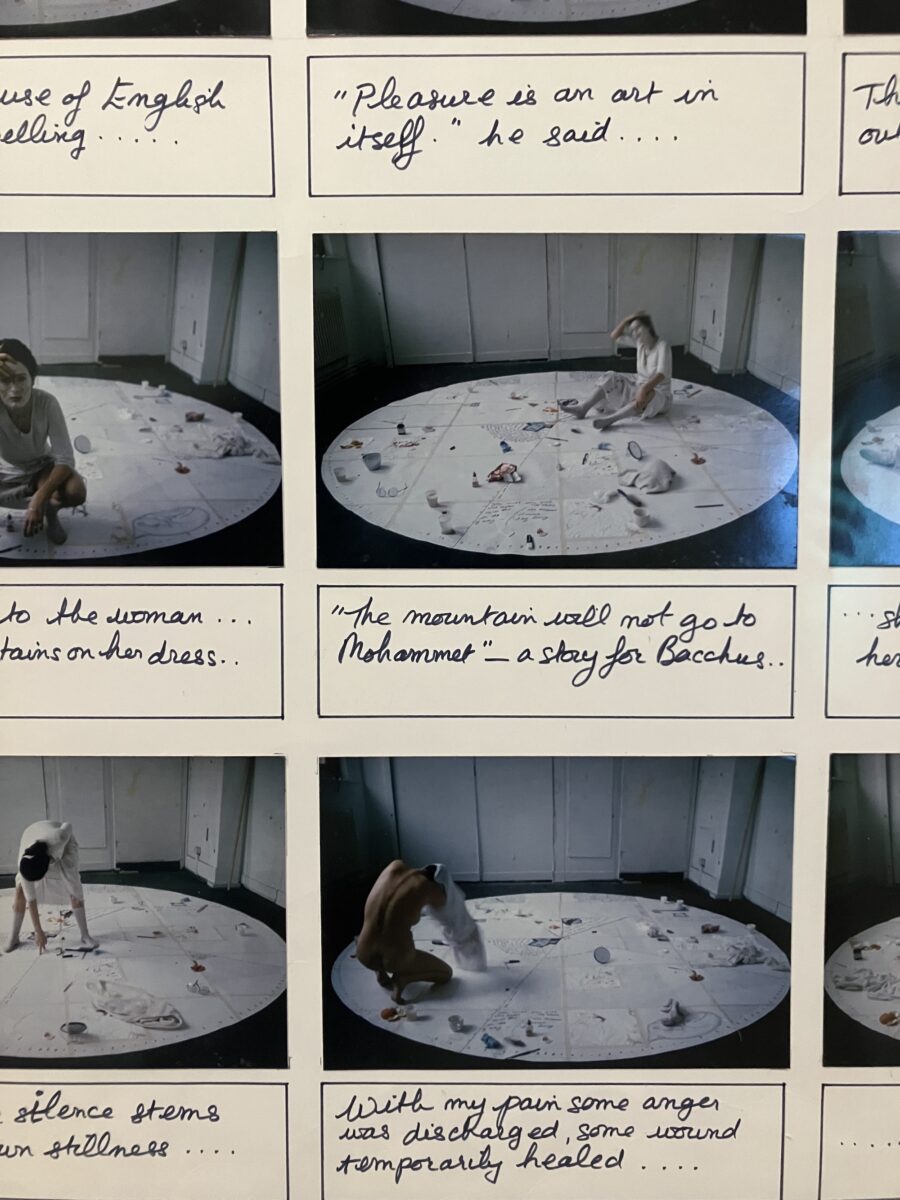 The bodily, fleshy and guttural experiences sides with documentary, data-gathering ones like Women & Work (1973-5) — featuring the daily routines time stamped days of the 150 women arduously working at the metal box-making factory, then before and after with the domestic labour, produced during the implementation of the Equal Pay Act.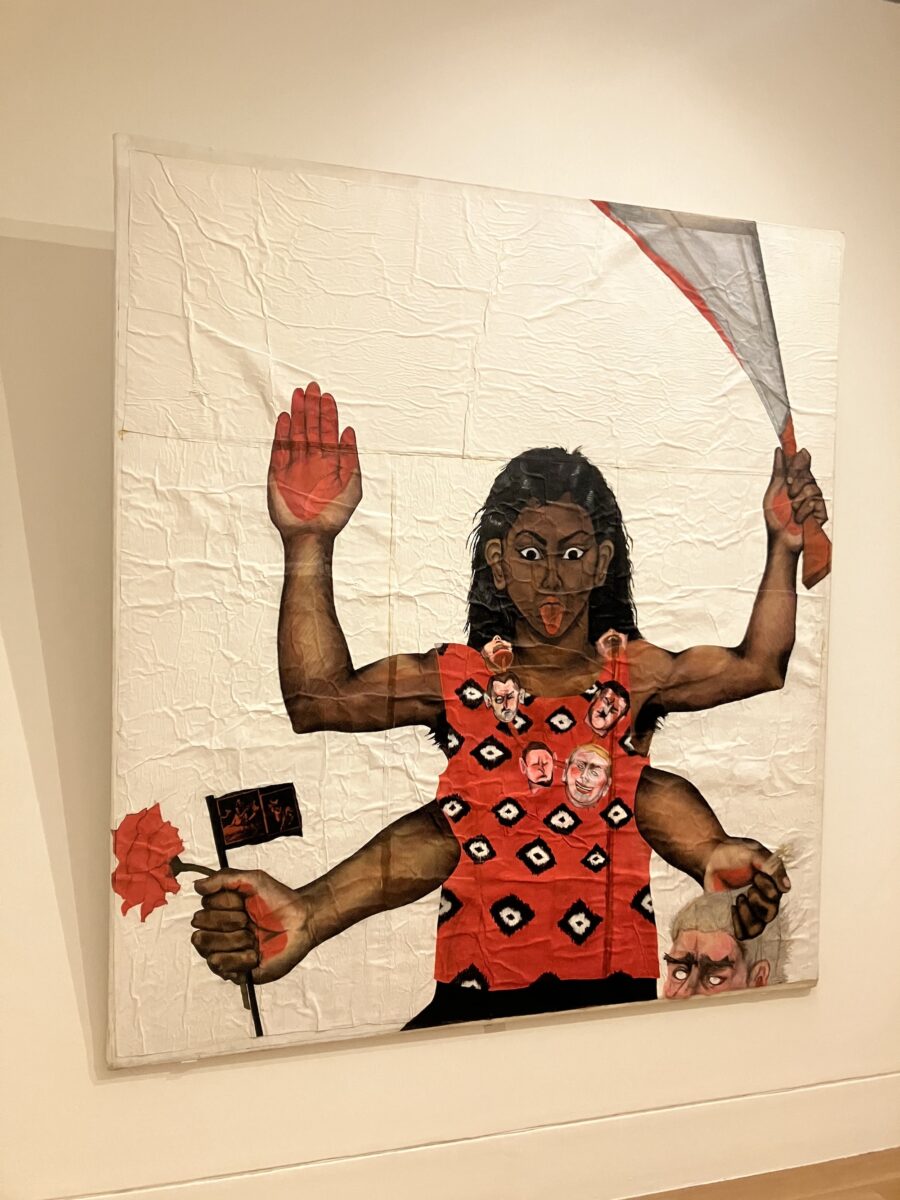 The show continues — it covers an unbelievable amount of ground: the 1967 Abortion Act, oppressive Thatcherite Britain, mid-70s post-punk subcultures, the protests of the Greenham women, British Black feminist art practice, women's response to Section 28, the visibility of lesbian communities, and the AIDS epidemic: this isn't an exhaustive summary either.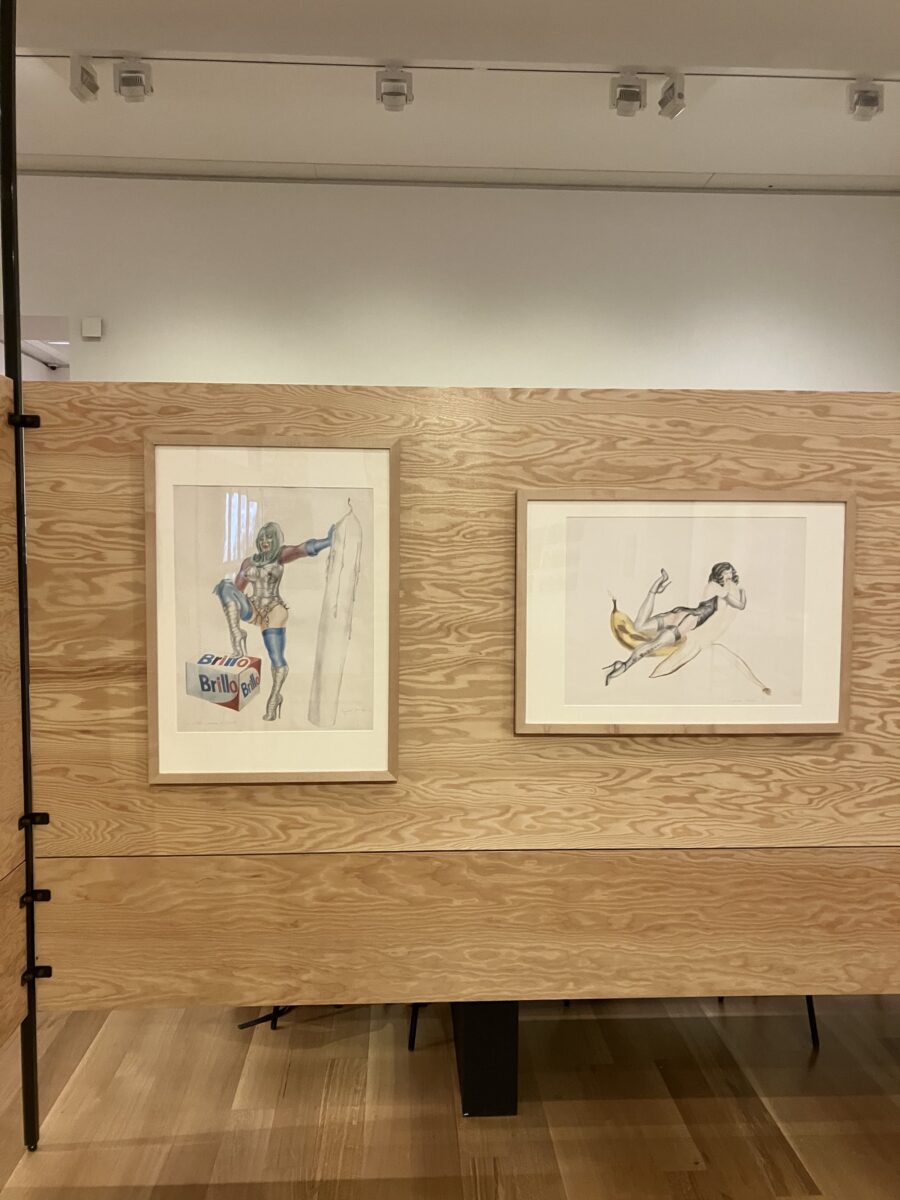 It continues to be white hot with anger and pulsate with energy. It feels active and alive. It's both exhaustive and exhausting to get through. But it's definitely one of the most exciting shows of the year that's not worth missing — you'll just need to go again after.
Women in Revolt! at Tate Britain 8th November 2023 – 7th April 2024, tate.org.uk
Categories
Tags