Frieze London celebrates its 20th Anniversary this year, while its younger sibling Frieze Masters enters its 11th year.
Unlike Frieze London which focuses on contemporary art, Masters exhibits a wide range of genres dating all the way back to the palaeolithic era through to the present day. The 2023 edition of Frieze Masters features more than 130 galleries presenting spanning 6 millenia, and is directed by Nathan Clements-Gillespie.
Frieze Masters are presenting two new sections this year: the Studio section and 'Modern Women':
The Studio is curated by Sheena Wagstaff, former chairman of the Department of Modern and contemporary art at the Met Museum in New York, and explores the role of studios and their role in the career and practice of 5 artists: Mona Hatoum (White Cube), Arlene Shechet (Pace Gallery), Maggi Hambling (Frankie Rossi Art Projects in affiliation with Hazlitt Holland-Hibbert), Lucia Laguna (Fortes d'Aloia & Gabriel with Sadie Coles HQ), and Hyun-Sook Song (Sprüth Magers). 'Modern Women' is curated by Camille Morineau (co-founder and scientific director of AWARE – Archives of Women Artists, Research, and Exhibitions which features art created by women artists between 1880 and 1980.
Here are some highlights;
Jack Shainman Gallery (G3) are presenting stunning sculptural artworks by Ghanain artist El Anatsui, whose magnificent new Turbine Hall commission 'Behind the Red Moon' was revealed at the start of Frieze Week at Tate Modern.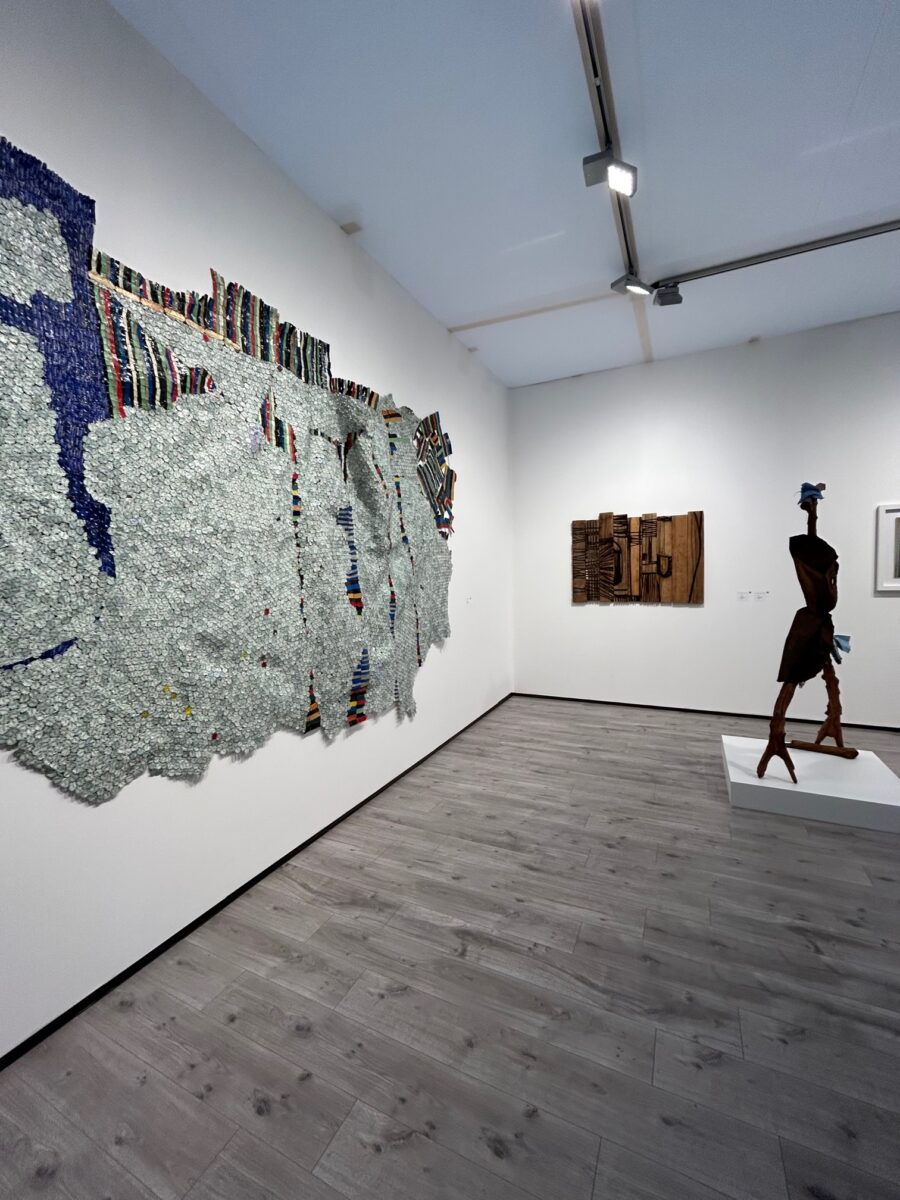 Bowman Sculpture (C20) are presenting important works from the 18th century to the present day including sculptures by Auguste Rodin, an artist the gallery specialises in, Pietro Calvi, Camile Claudel, Henry Moore and Emily Young. And they have a solo exhibition of Italian Sculptor Massimiliano Pelletti at their Mayfair gallery. Also on display is a contemporary sculpture by South African sculptor Willie Bester (born 1956), titled 'Trojan Horse' and referencing the tragic Trojan Horse massacre in a Cape Town suburb in 1985.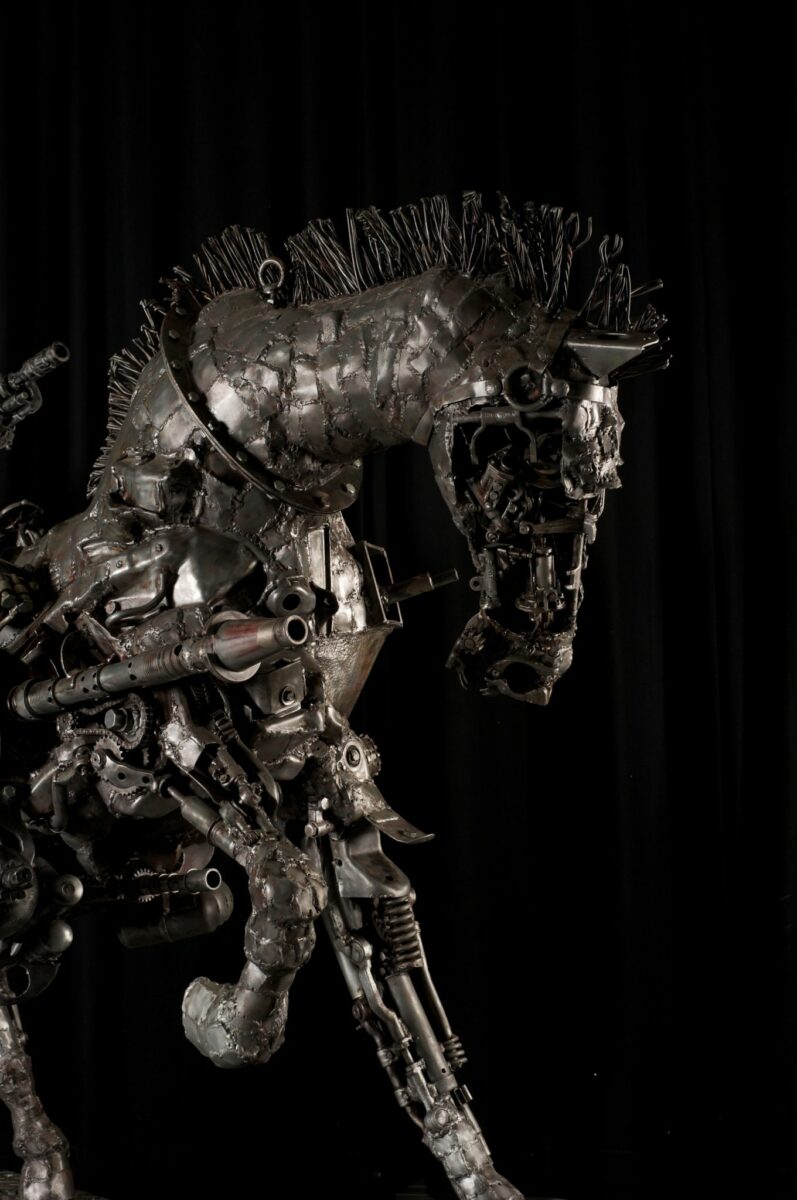 Arario Gallery (MW4) are featuring a solo exhibition of JUNG Kangja, the only Asian female artist to be selected for the Modern Women section. The booth features To Repress (1968), previously exhibited at Hankook Ilbo in 1969, along with early works using 'Batik', a traditional Indonesian dyeing technique.   JUNG Kangja (1942-2017) was a phenomenal Korean artist who addressed a turbulent historical era in Korea through her work.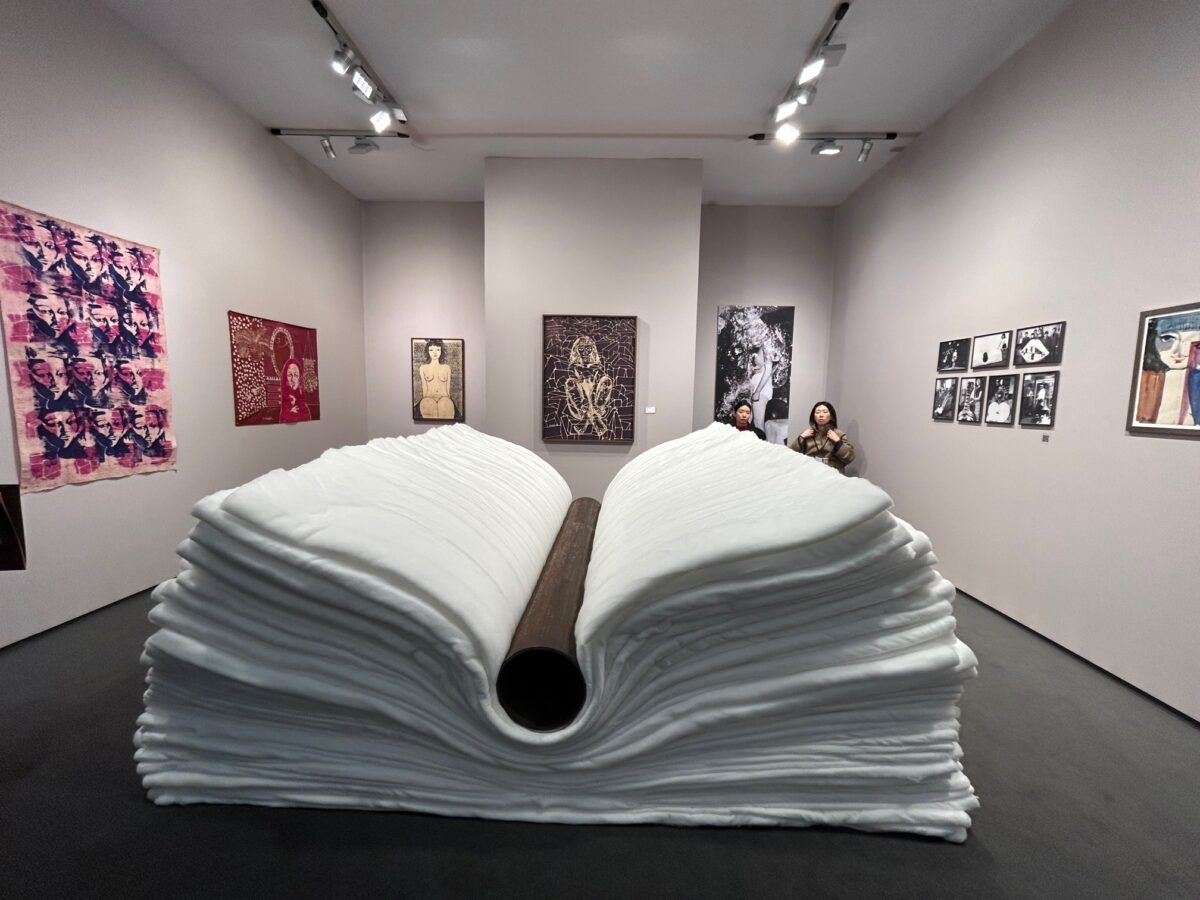 Pace Gallery (E9) are spotlighting the vibrant sculptural art of Arlene Shechet ( born 1951), an American sculptor known for combining disparate elements to create stunning visual paradoxes.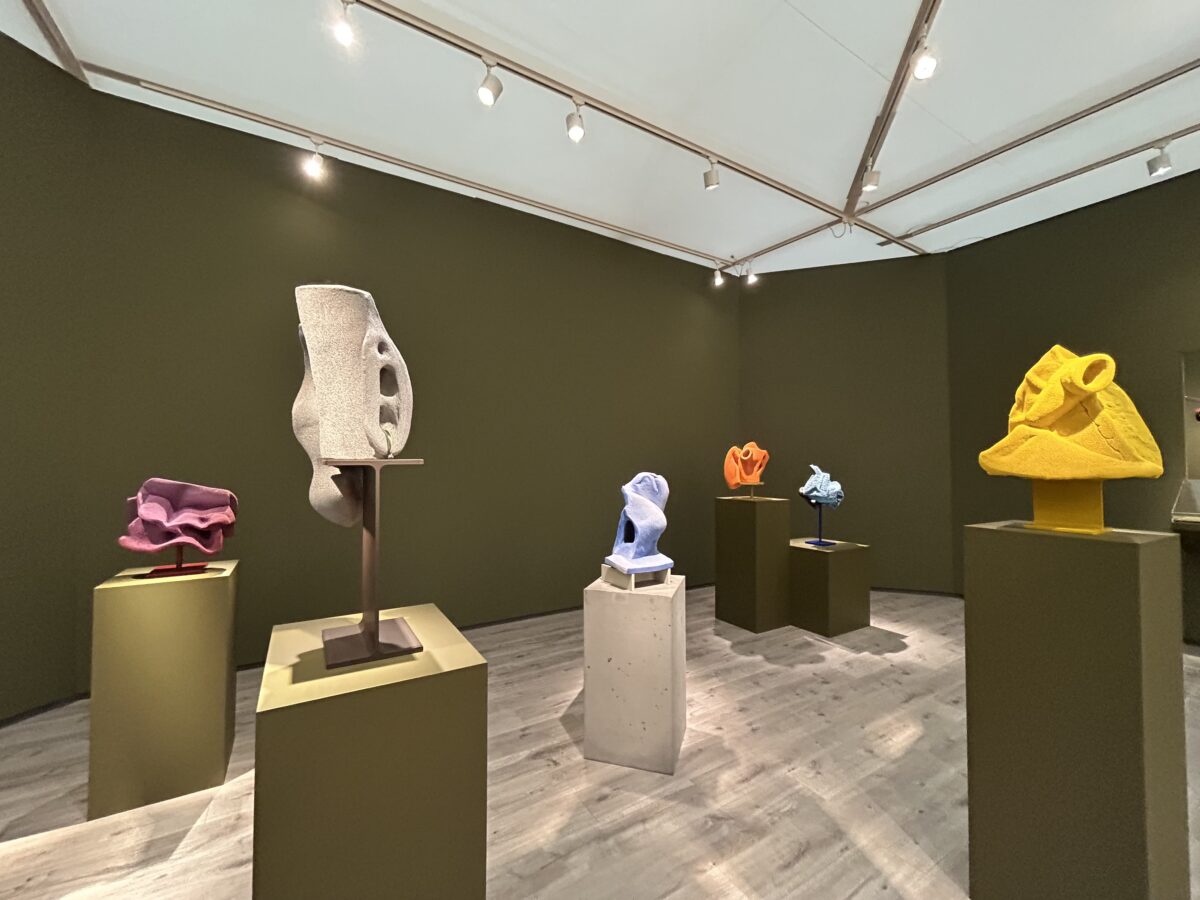 Rose Uniacke London (F12) is exhibiting sculptural works by Peter Collingwood and Simone Prouve in the Standout section curated by Luke Syson (Director and Marlay Curator of the Fitzwilliam Museum, Cambridge) to challenge the traditional hierarchies of media.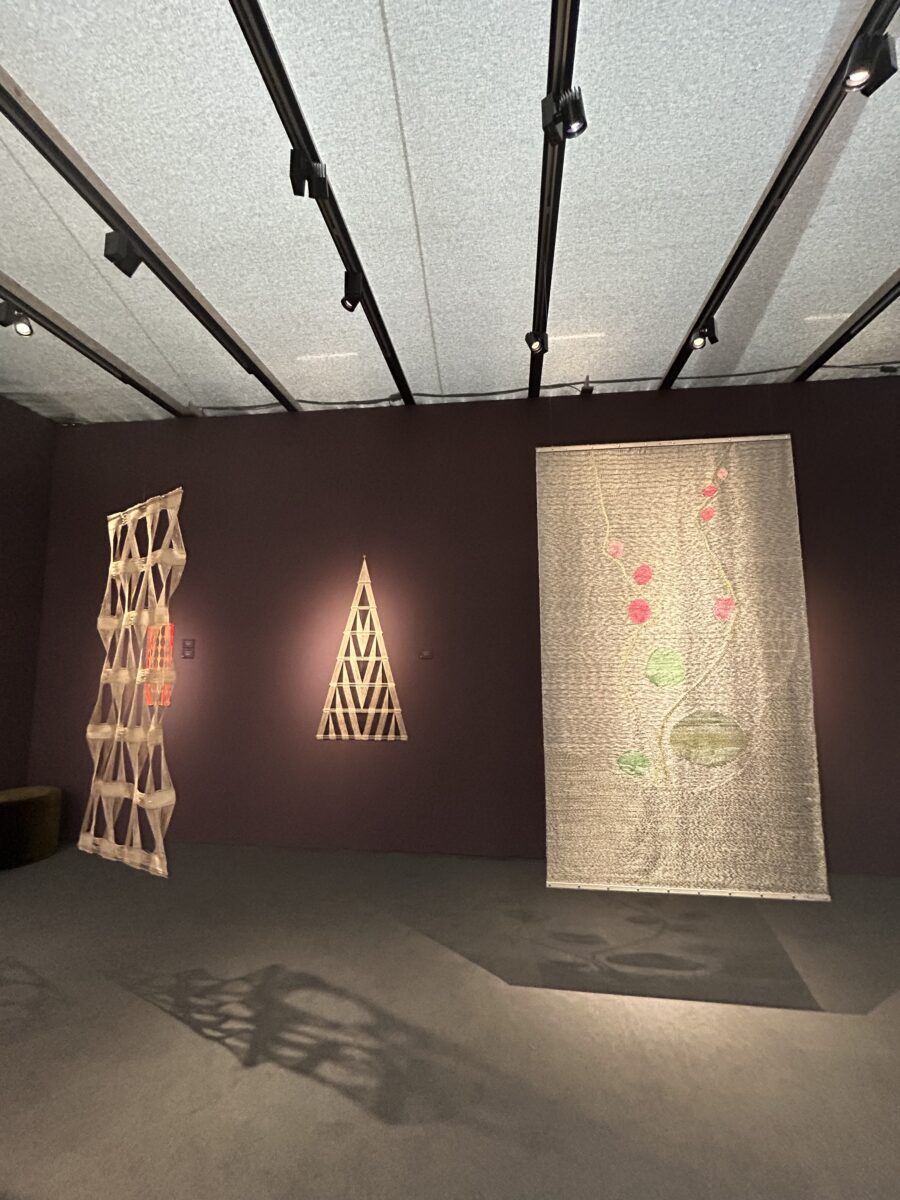 White Cube (G7) is exhibiting in the Standout section with a solo exhibition of objects, artworks and artefacts by Mona Hatoum which bring together historic and recent work.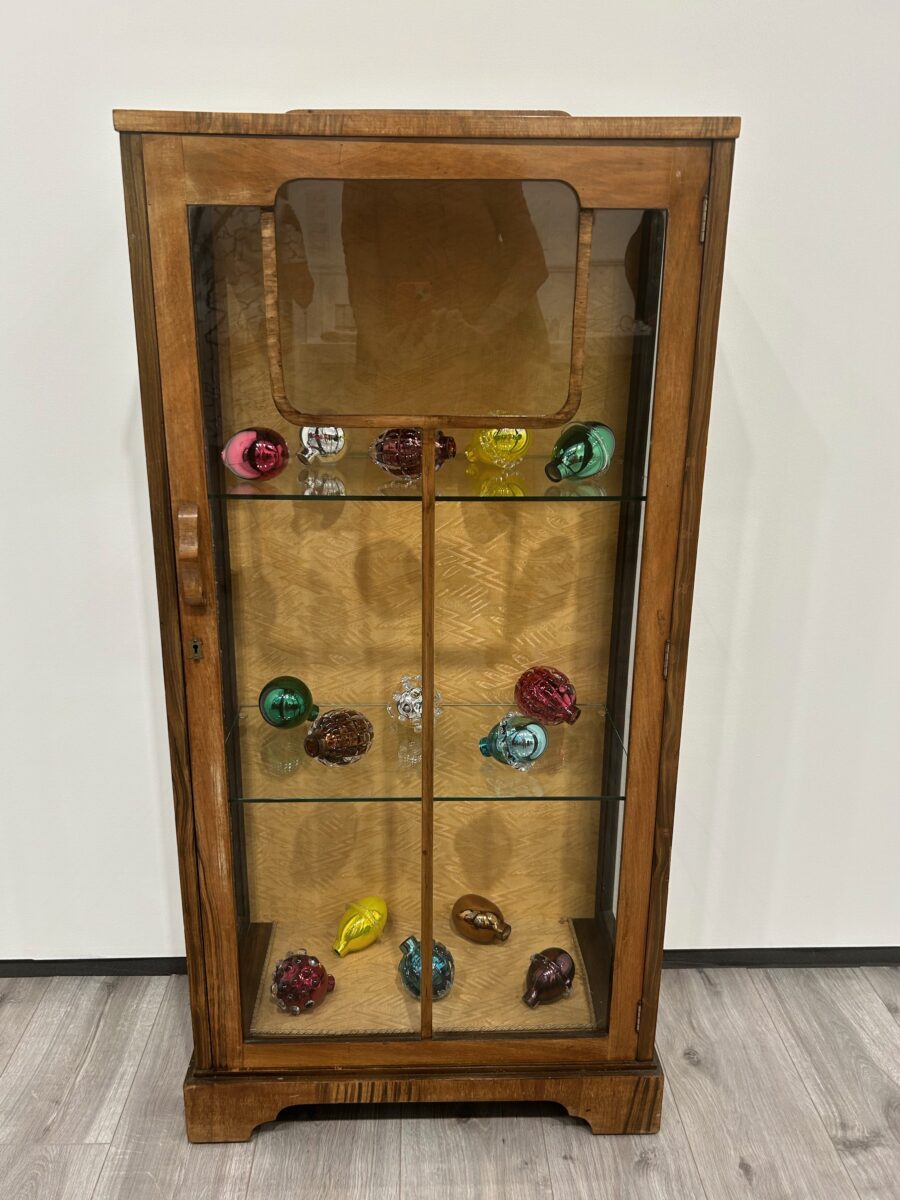 Hakgojae (F13). The Seoul-based gallery present a group exhibition including the wonderful abstract paintings of Lee Joon and a Yun Sunknam sculpture.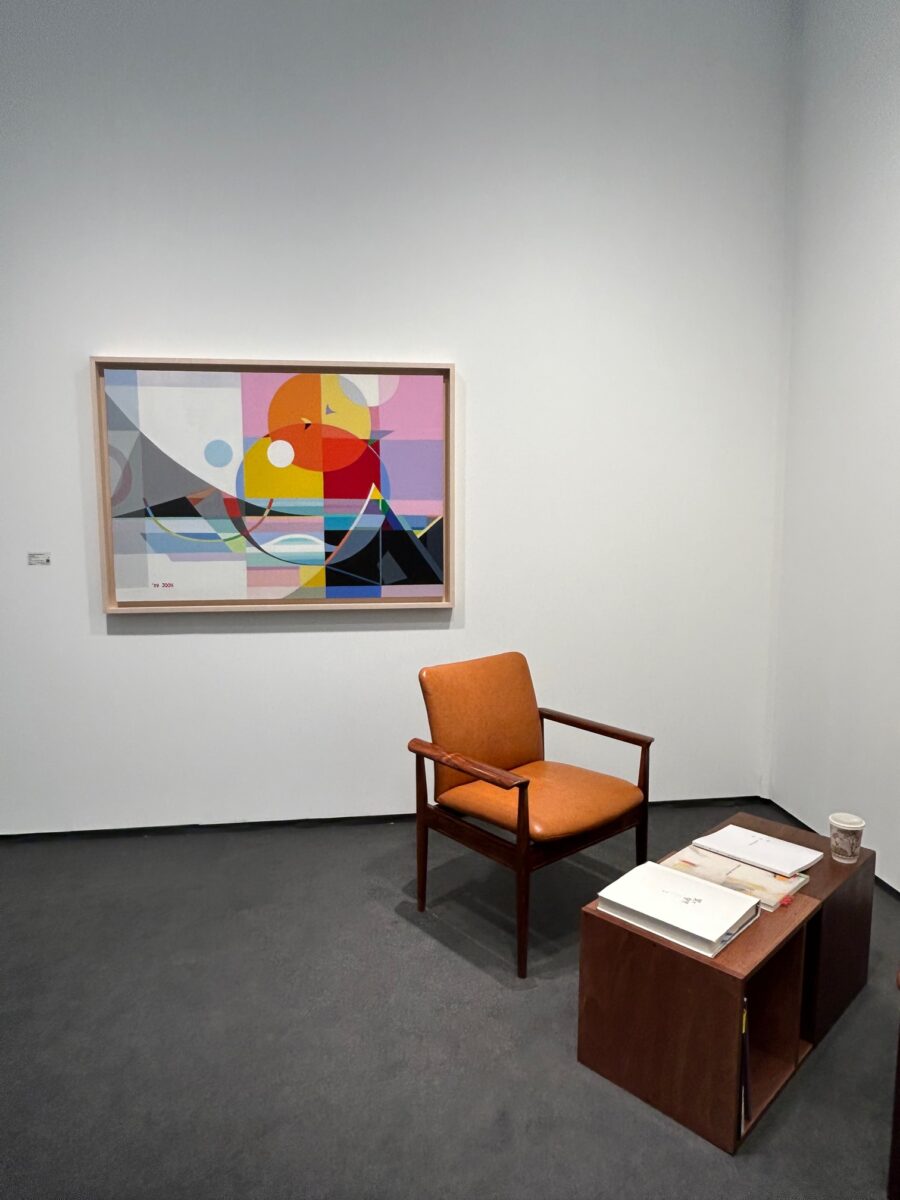 Susan Sheehan (F14) Iconic Pop Art courtesy of Lichtenstein and Warhol are highlights from this New York gallery, including Warhol's signature soup cans and Marilyn Monroe screen prints.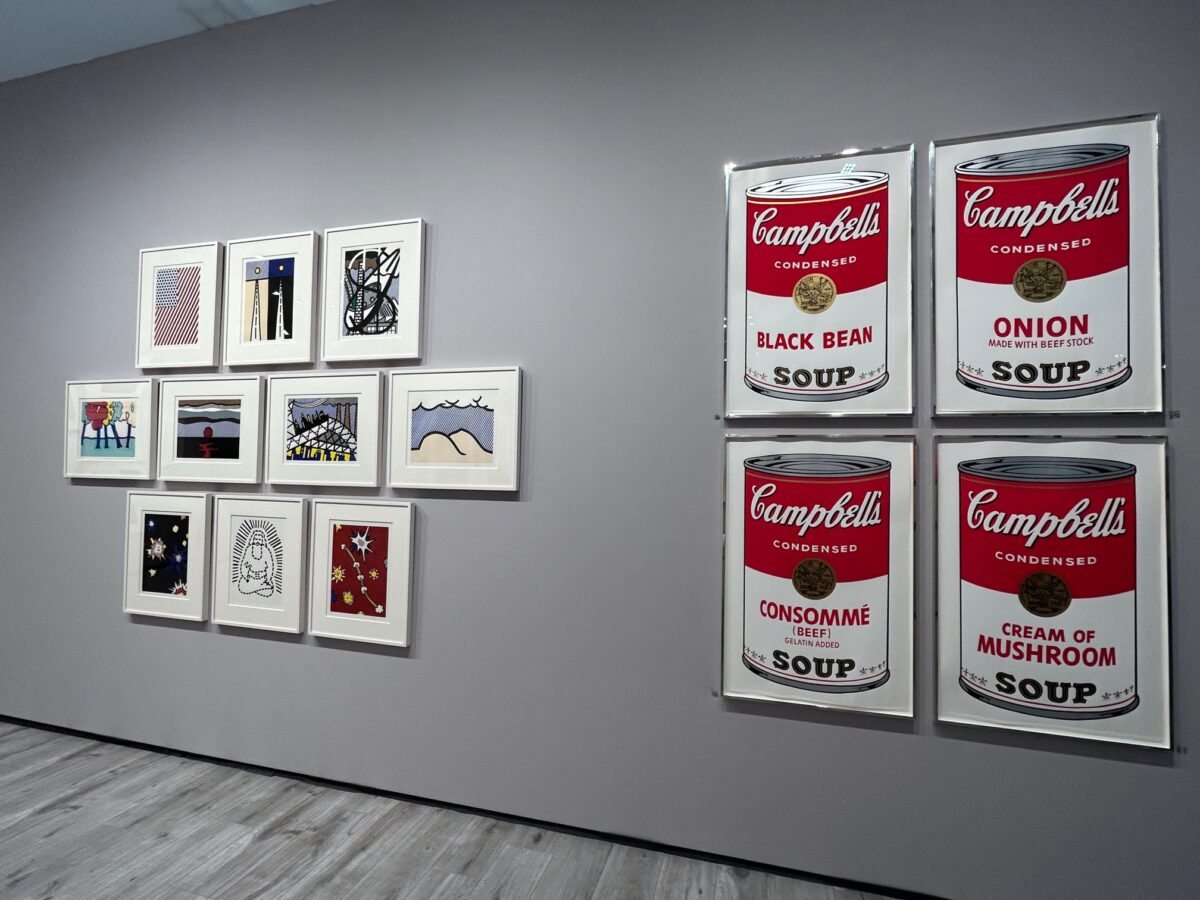 Sadie Coles HQ and Fortes D'Abia & Gabriel (F9) are co-presenting works by Lucia Laguna as part of the Studio section curated by Sheena Wagstaff.  Laguna's paintings and drawings ranging from 2004 – 2023 offer a comprehensive view of the artist's investigations of geometric abstraction.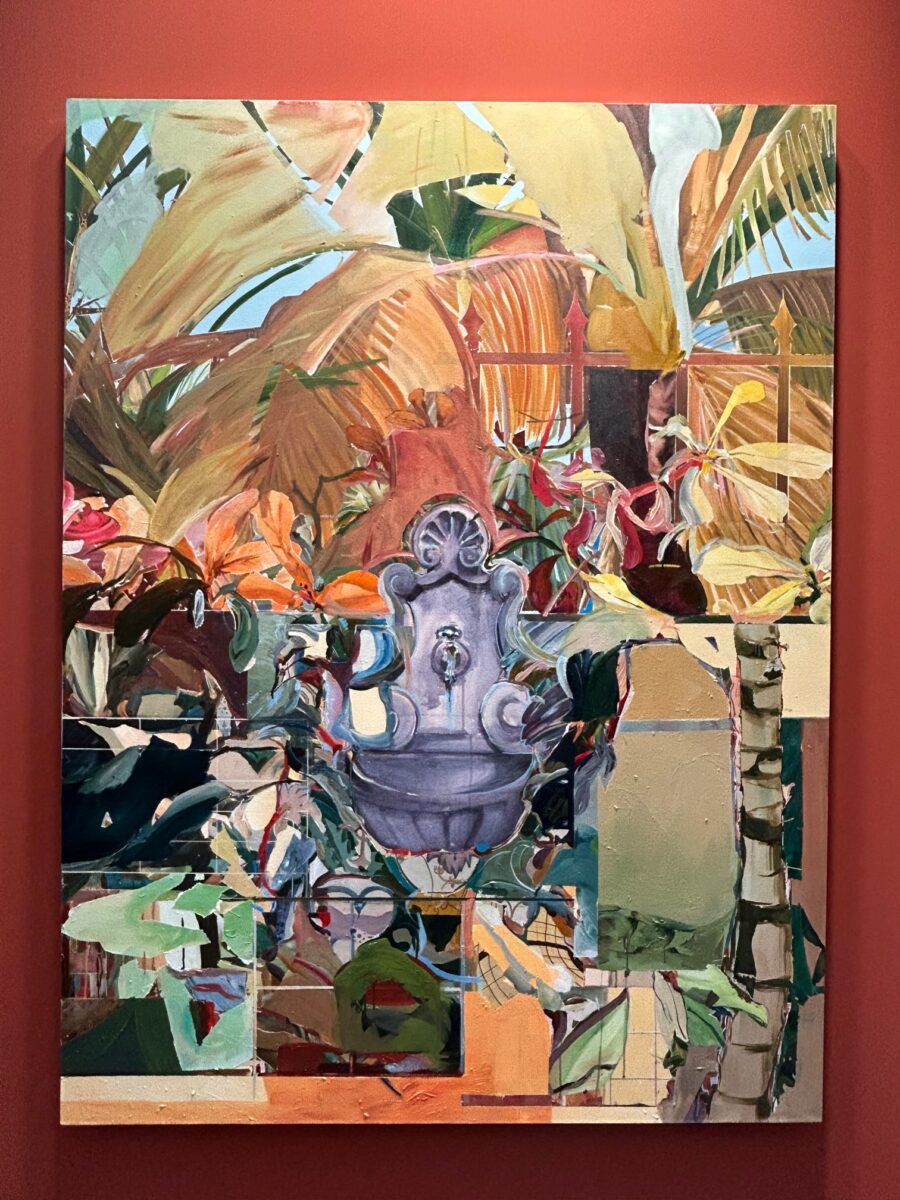 David Aaron (F6) are stealing the show with a baby dinosaur named Chomper, which is up for sale for an eye-watering $20 million. Chomper's skeleton was discovered in 2019 in Montana. The gallery also have a 150-million-year-old Nanosaurus for sale.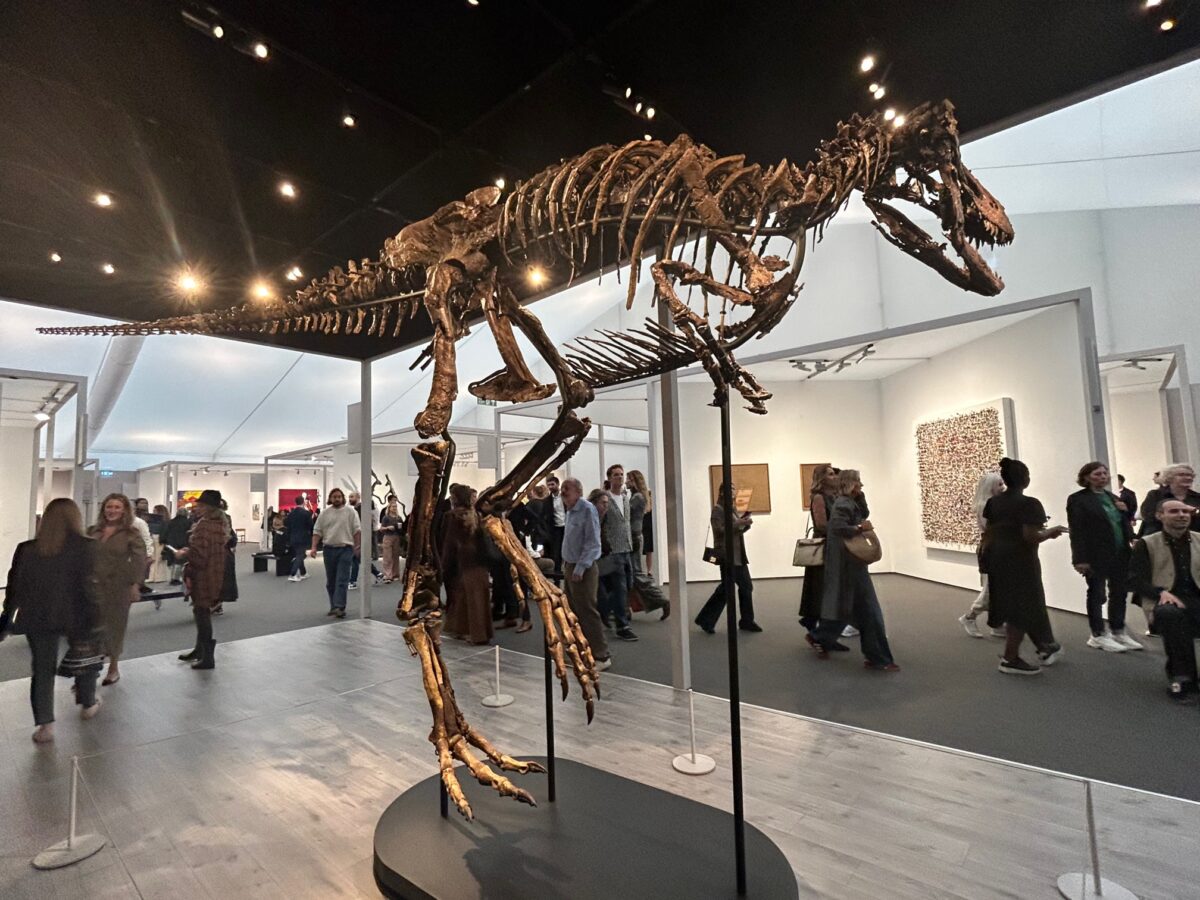 Frieze Masters is on until 15th October at The Regent's Park, London: frieze.com/fairs/frieze-masters
Categories
Tags