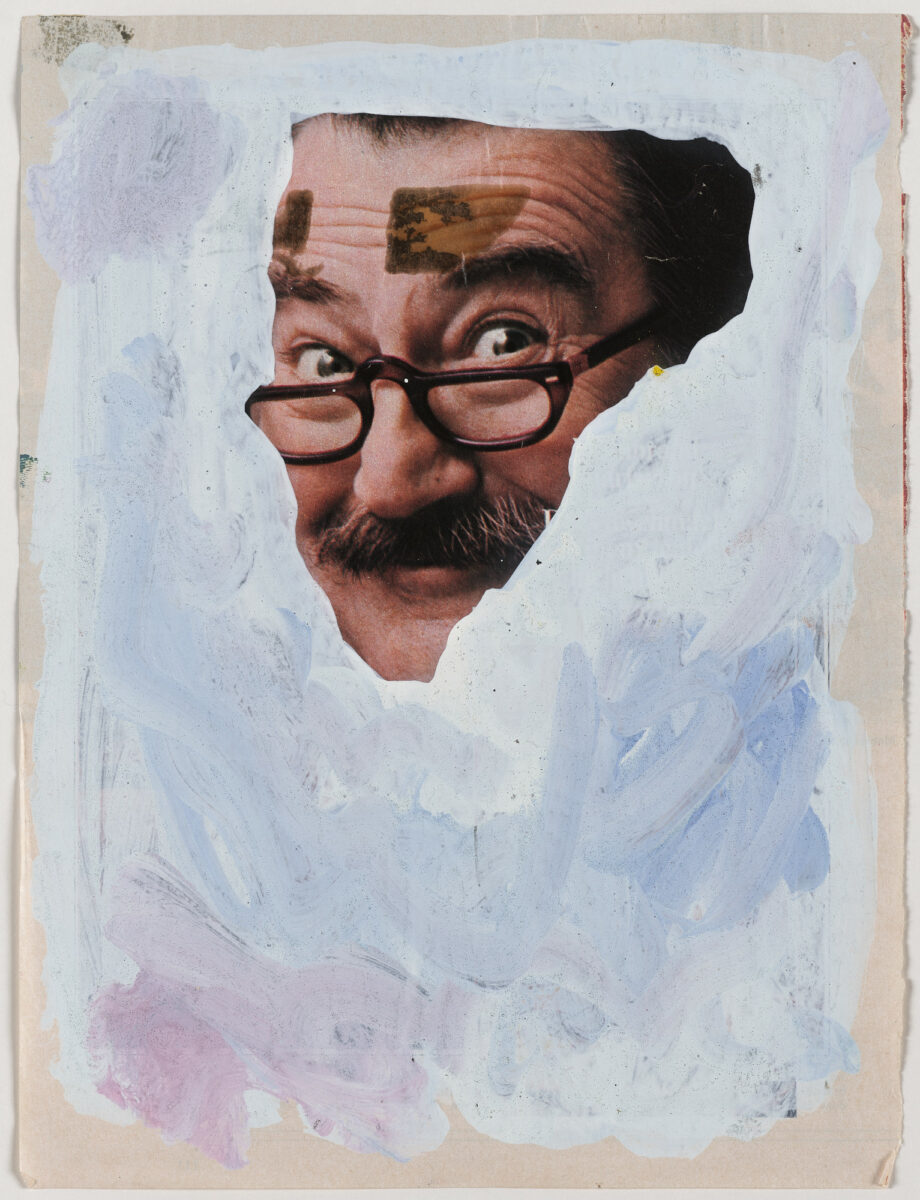 Gagosian to present paper-based works by Franz West at Frieze Masters that span his career from the early 1970s through the 2010s, conceived in association with the Estate of Franz West and through the initiative of the Franz West Privatstiftung.
The presentation at Frieze Masters emphasizes the significance of West's works on paper. Collaging and overpainting imagery from print media, West disrupted the pictorial continuity of his sources and confounded expectations between public display and subjective experience. Blending abstraction and figuration, West's works on paper exhibit an absurdist wit, with some exploring a mischievous vulgarity through an emphasis on bodily functions and erotic themes.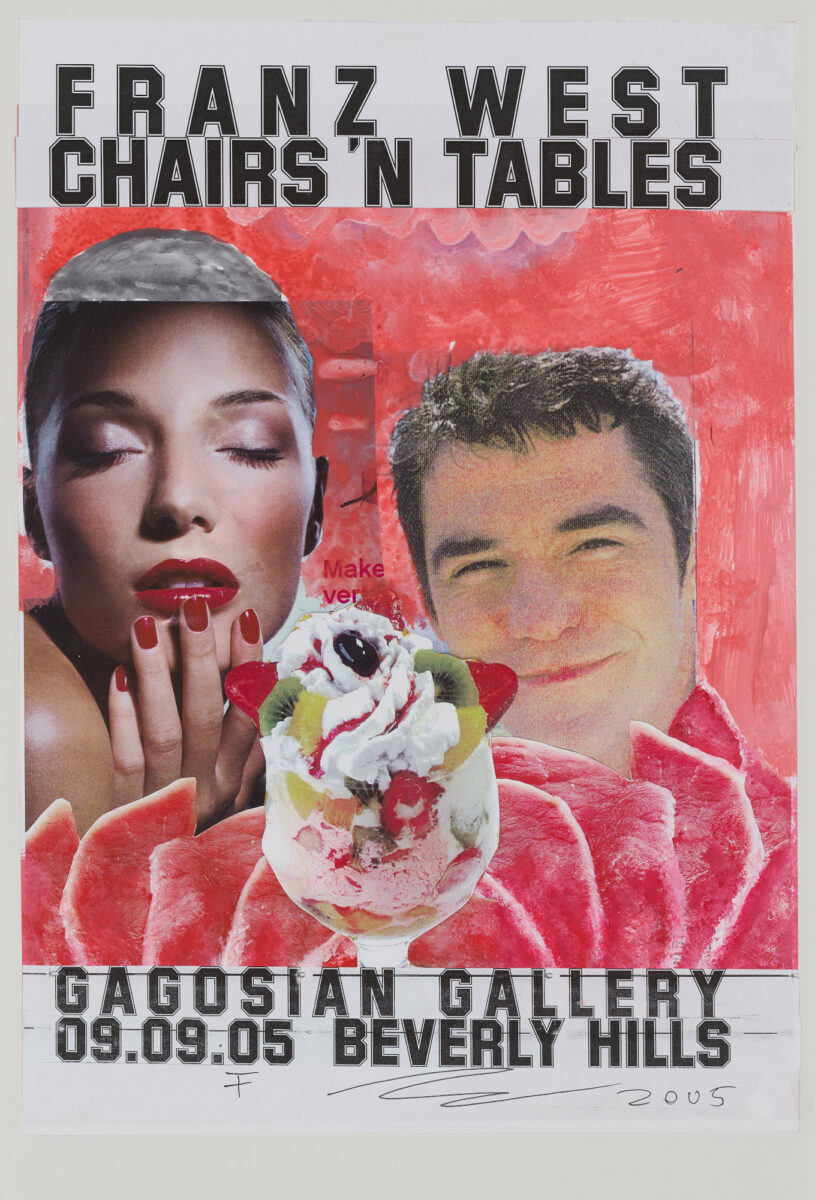 The related Plakatentwu?rfe (Poster designs) of the 1990s and 2000s combine paint, collage, and digital printing to announce or commemorate West's exhibitions and serve as works of art in their own right.
Chosen in collaboration with artist Oscar Murillo, the selection in London highlights West's irreverence and ingenuity.
As Murillo notes,
He has always been a hero. With this presentation for Frieze Masters, it is a huge honor to share a new intimacy with his works: these drawings, sculptures, and furniture. It has been a pleasure to put them together in conversation.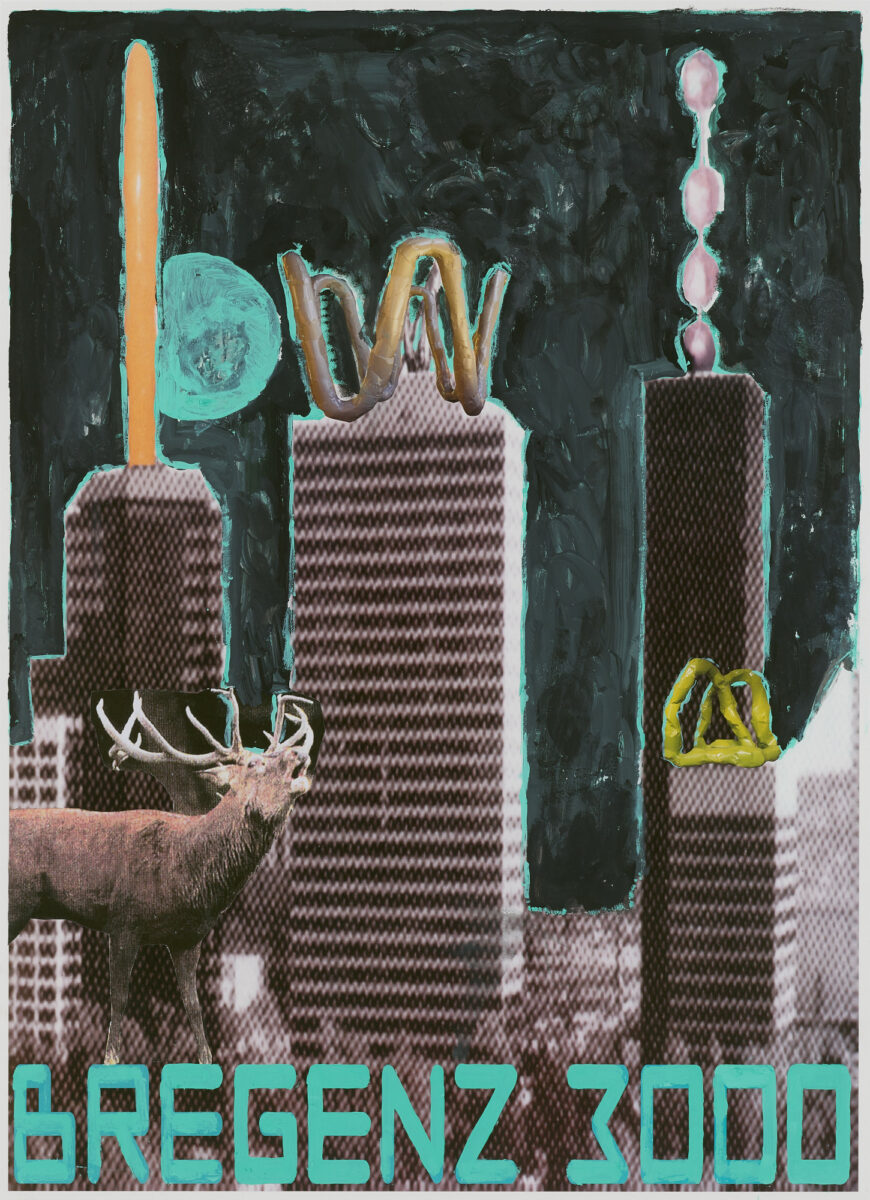 West emerged as an artist in 1970s Vienna as the Actionists proposed an art of corporeal transgression, and was inspired by Pop art's ironic appropriation of mass-produced imagery. He developed a form of portable sculpture that he dubbed Passstucke (Adaptives), which were designed to be picked up, posed with, and manipulated. Made from papier-maché, plaster, and other commonplace materials and often painted with splashes of bright color, these amorphous objects disrupt conventional relations between audience and artwork by incorporating the viewer's active presence. West would extend his concerns with the use value of art through his later furniture and monumental sculpture, which merge an idiosyncratic approach to abstraction with sociable aesthetic experience.
About the artist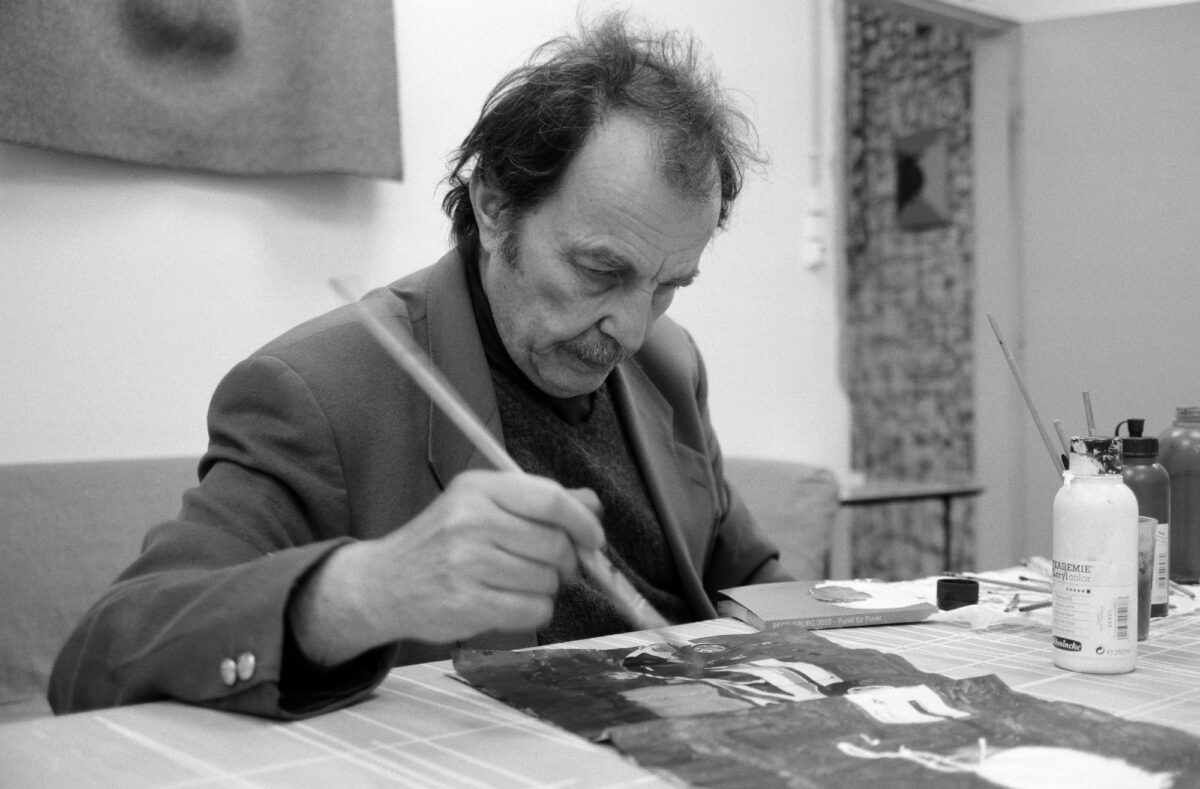 Franz West was born in Vienna in 1947, and died there in 2012. Collections include Tate, London; Centre Pompidou, Paris; Museum Ludwig, Cologne, Germany; Museum fur Moderne Kunst, Frankfurt am Main, Germany; Museo Nazionale delle Arti del XXI Secolo, Rome; Albertina, Vienna; Museum of Contemporary Art, Los Angeles; Walker Art Center, Minneapolis; Philadelphia Museum of Art; Hirshhorn Museum and Sculpture Garden, Washington, DC; and Museum of Modern Art, New York. Exhibitions include the 52nd Biennale di Venezia, Venice (2007); Sit on My Chair, Lay on My Bed, Museum Angewandte Kunst, Vienna (2008); To Build a House You Start with the Roof: Work, 1972–2008, Baltimore Museum of Art (2008, traveled to Los Angeles County Museum of Art, 2009); Fondation Beyeler, Basel (2009); White Elephant, Museo Tamayo, Mexico City (2009); Auto-Theatre, Museum Ludwig, Cologne, Germany (2010, traveled to Museo d'Arte Contemporanea Donnaregina, Naples, Italy; and Universalmuseum Joanneum, Graz, Austria, through 2011); 57th Biennale di Venezia, Venice (2011); Philadelphia Museum of Art (2012); Where is my Eight?, Museum Moderner Kunst Stiftung Ludwig, Vienna (2013, traveled to Museum fu?r Moderne Kunst, Frankfurt am Main, Germany (2013); and Hepworth Wakefield, West Yorkshire, England (2014); Les Pommes d'Adam, MASS MoCA, North Adams, MA (2014); and 57th Biennale di Venezia, Venice (2017). The first major retrospective of West's work since his death was organized by the Centre Pompidou, Paris, in 2018 and traveled to the Tate Modern, London, in 2019
Categories
Tags