The Island, an organisation aiming to create bridges between the traditional and the digital art worlds has today (Friday 15th September) revealed its first commission: a special series of 60 generative art pieces by Stefan Brüggemann.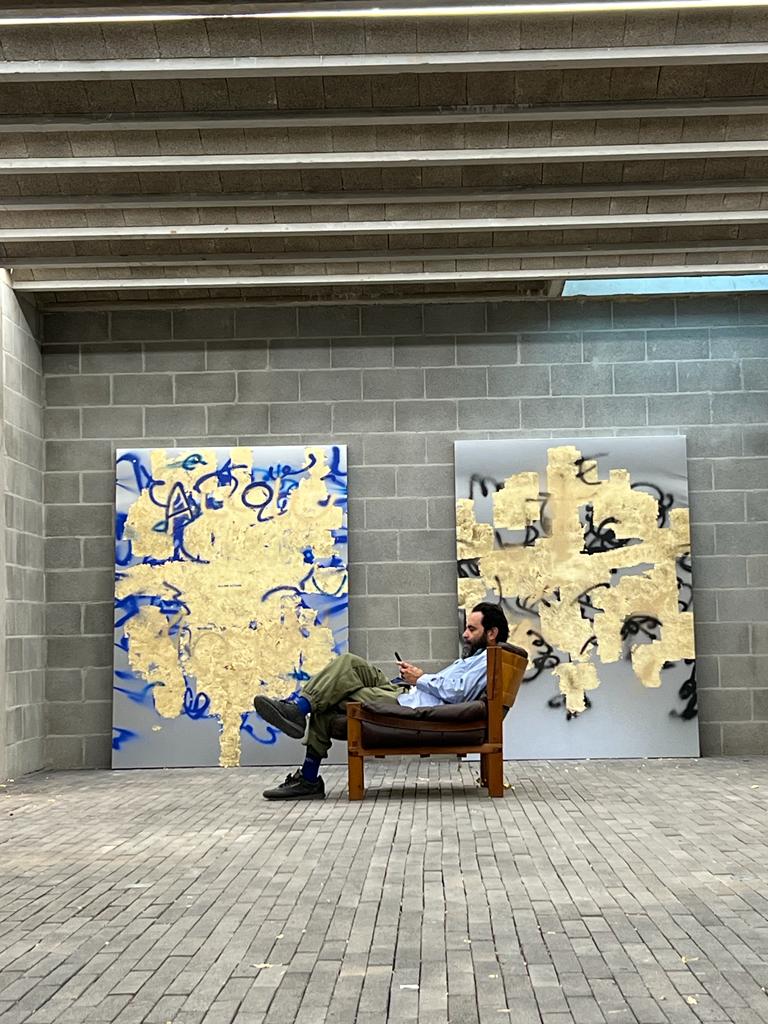 When I was invited by The Island to create on-chain art, I didn't want to just replicate a painting or a photo but to produce a work that can only exist in that format, using the possibilities that painting and photography does not offer but on-chain technology does. I'm not using on-chain art in an opportunistic way but in an experimental way, which has taken me to create artworks I couldn't produce in any other medium.

Showcased artist, Stefan Brüggemann,
The series, detailed below will be launched today Friday 15th September coinciding with Stefan's solo exhibition 'White Noise' at Hauser & Wirth Gallery in Los Angeles. It will also be shown at the Dubai Art Fair curated section in March 2024, and in the Decentral Art Pavilion at the Venice Art Biennale in April 2024.
It was obvious for us to commission our first series to Stefan. He is an established artist, already exhibited throughout the world in museums and galleries, with no medium boundaries. He works on an idea which can then be implemented across any medium that you can think of – he already worked with videos, sound, painting, etc.

Sébastien Montabonel, renowned art professional and CEO of The Island,
Privately-funded and publicly-minded, The Island seeks to enable museums to enter the digital art space. As such, The Island will donate one piece to the Mostyn Museum in Wales for its permanent collection. A donation in USD will also be made to the Mostyn Museum in order to allow the institution to acquire a second digital artwork of its choice.
Generative Art Series "Headlines and Last Lines in the Movies"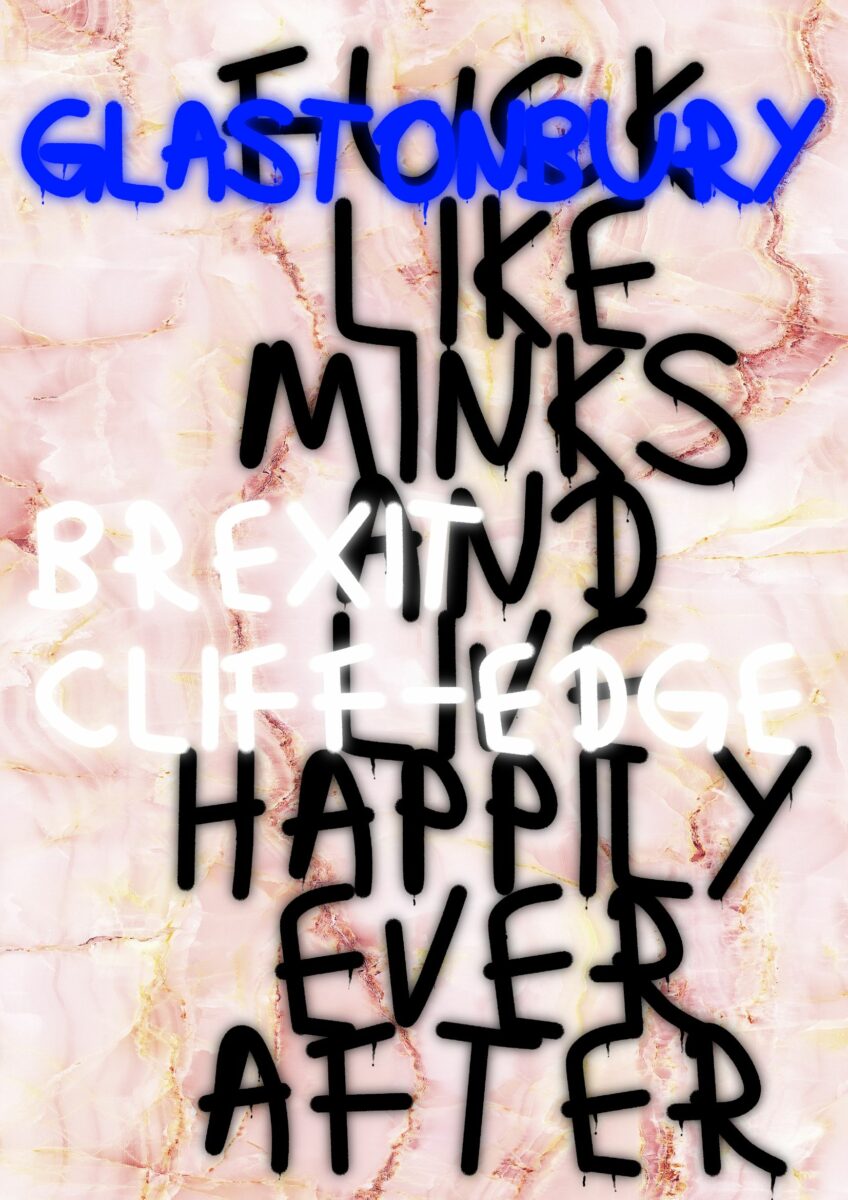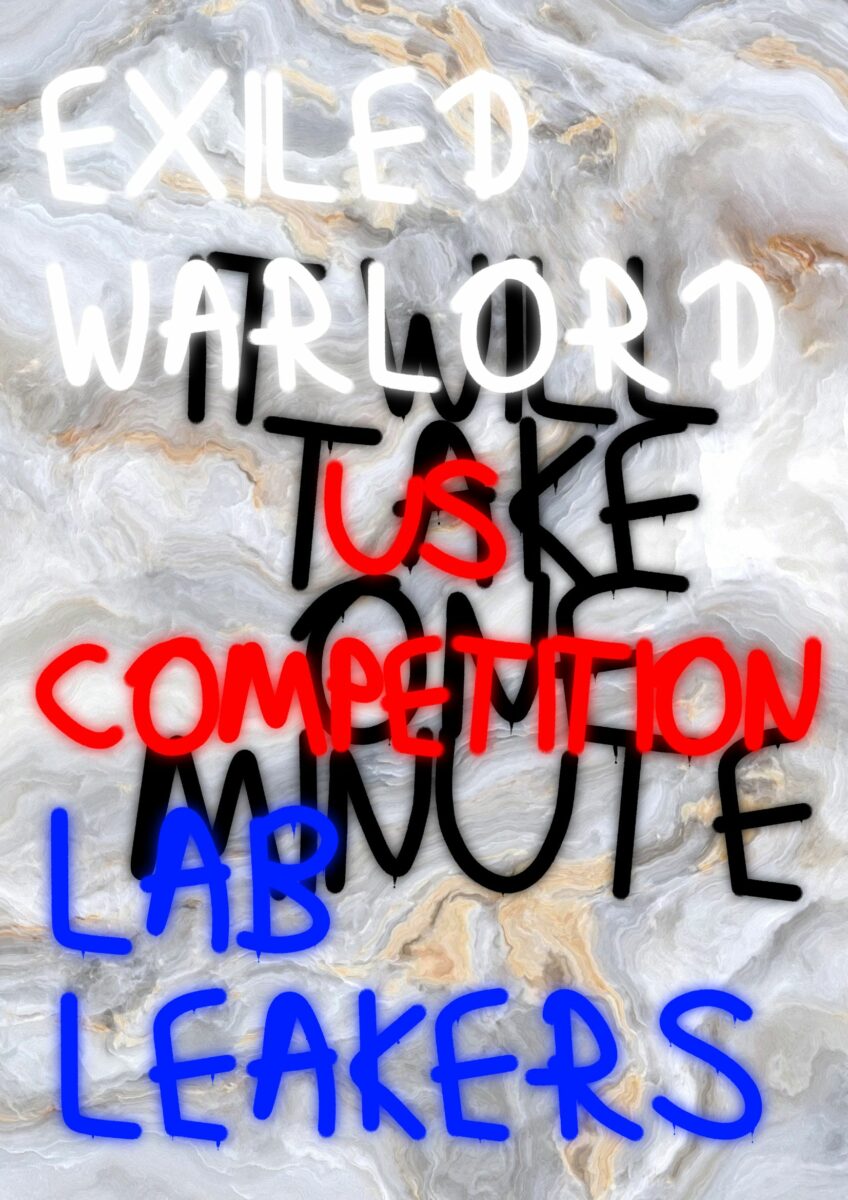 Stefan Brüggemann enters the Web3 space with three series of 20 artworks each, leveraging blockchain technology. For Stefan Brüggemann, movies and news outlets are the foundation of 21st century culture. By juxtaposing lines of movies with headlines of current events in his artworks, Stefan creates a dialog between fiction and reality, questioning our way to interpret references and words taken out of their context.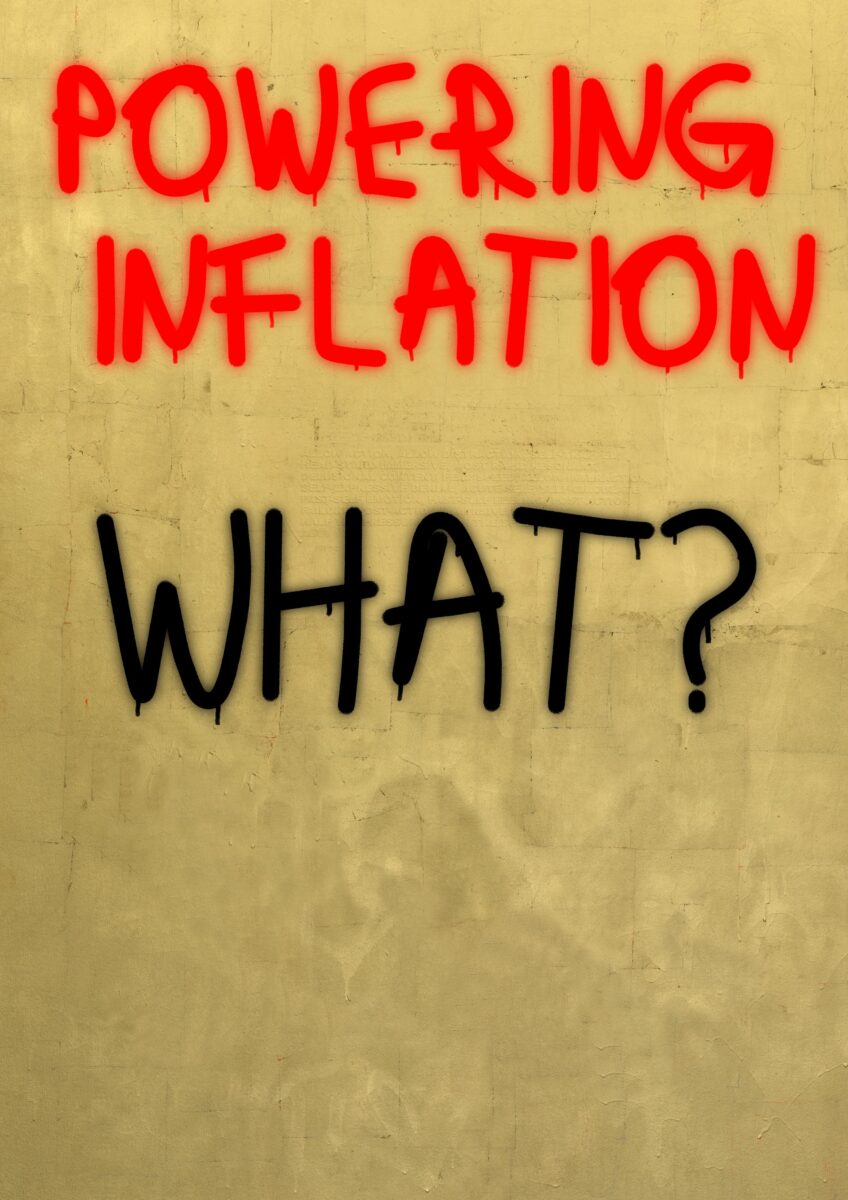 Each piece is named after an iconic English-speaking movie (such as Casablanca, Batman, Gone with the Wind…) and is originally 'blank': with a background (gold, grey or pink marble) and a quote from its movie. Every eight hours and three times a day, a series of buzzwords from a newspaper headline appears on the piece with topics ranging from Politics, Finance, Tech and International News. At the end of every day, the three series of buzzwords which have appeared disappear, the artwork is 'blank' again and three new series appear one after the other again.
An AI has been developed to impersonate Stefan's way of thinking and to select buzzwords from newspaper headlines the same way that he did for previous pieces. The same AI also chooses at random the alphabet used (there are 6 of them manually created by Stefan), the color used (white, blue, red and black), the size of the font (5 of them) and even the spacing between words and sentences.
The collector can choose to freeze his/her piece at any time during a year's time frame. Once the piece is frozen, it is minted and remains unchanged forever. The collector can have a physical artwork, a re-interpretation of the digital piece by Stefan, which will be the size of a Financial Times newspaper print.
Stefan Brüggemann, "Headlines and Last Lines in the Movies" theisland.io
About
The Island is an organisation aiming to create bridges between the traditional and the digital art worlds. It was co-founded in 2023 by Marcin Wiszniewski, a Hedge Fund Manager and one of the leading investors behind renowned digital art collector Punk 6529, and Sébastien Montabonel, who has 25 years of experience, working notably as European Head of Contemporary Photography at Phillips de Pury and then as private strategic advisor on culture for the UAE's ruling family and governments in Asia and Europe. The Island curates and commissions their first series of digital artworks to established artists, it enables Museums to enter the digital art space and it provides thought-leadership research to the Art world. To know more, please visit: theisland.io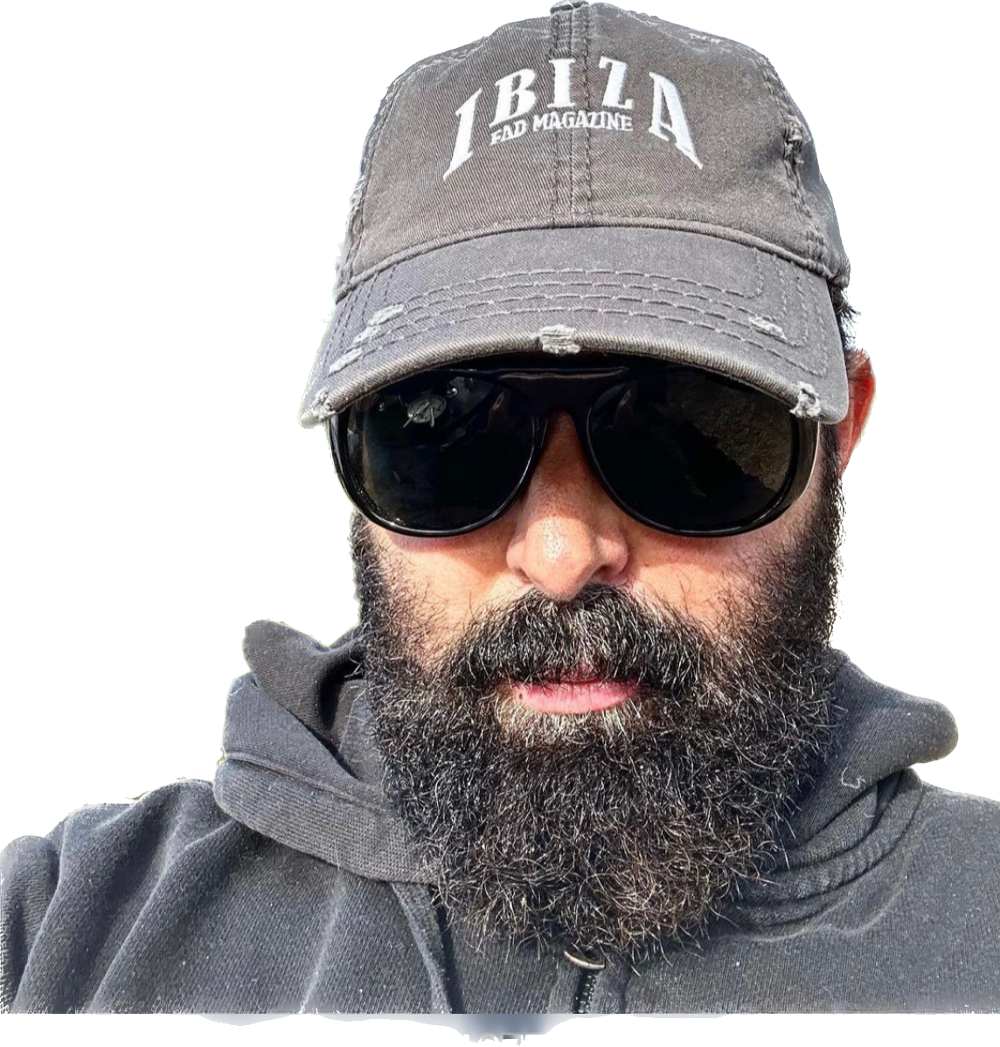 Stefan Brüggemann is an established traditional artist with 30 years of practice. The artist is represented by the world-leading gallery Hauser & Wirth and has extensively exhibited in top galleries and museums internationally including Centre Pompidou in Paris, Museo Jumex in Mexico City, and BASS Museum in Miami. Stefan's works showcase a fascination with language and its power to influence and shape our understanding of the world. His work has been marked by a singular wit and a sharp critical edge, as he interrogates the ways in which language can be used to exert control or to subvert established power structures. Stefan has always been interested in how different media and movies can convey information and meaning in varied ways and is keen to explore new possibilities unlocked by the blockchain technology and AI. To know more, please visit: stefanbruggemann.com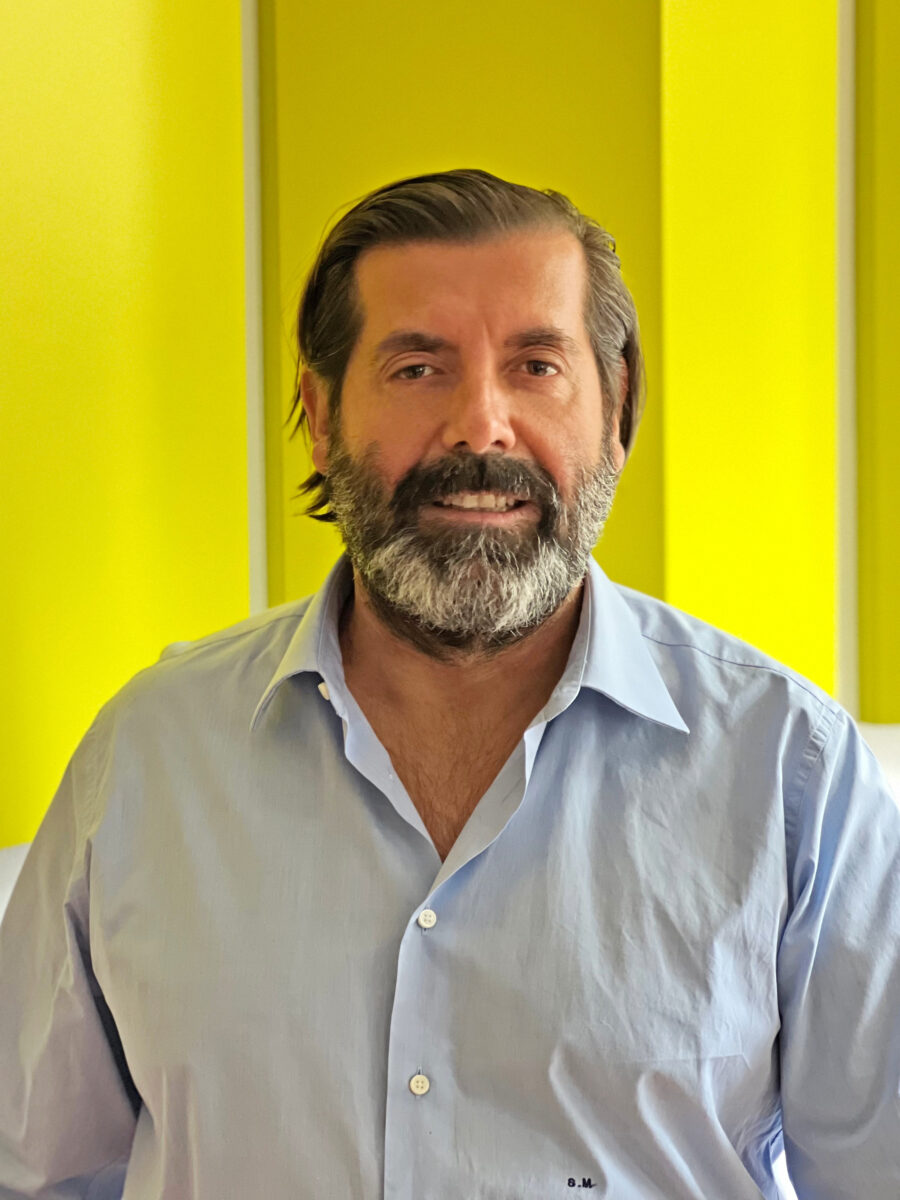 Sébastien Montabonel is a leading figure in the traditional art world with over 25 years experience working with museums, foundations, governments and families globally to build their art collections. He was European Head of Contemporary Photography at Phillips de Pury (2009-12) before becoming a private strategic advisor on culture for one of the UAE's ruling families and advised governments in Asia and the UK/Europe. He also advised the Tate Modern and initiated The Private Collector Project in partnership with the Saatchi Gallery and the Chilean Ministry of Foreign Relations in London. He launched The Island in 2023 to curate and commission museum-quality on-chain art from established artists, bringing together the traditional and on-chain art worlds.
Categories
Tags