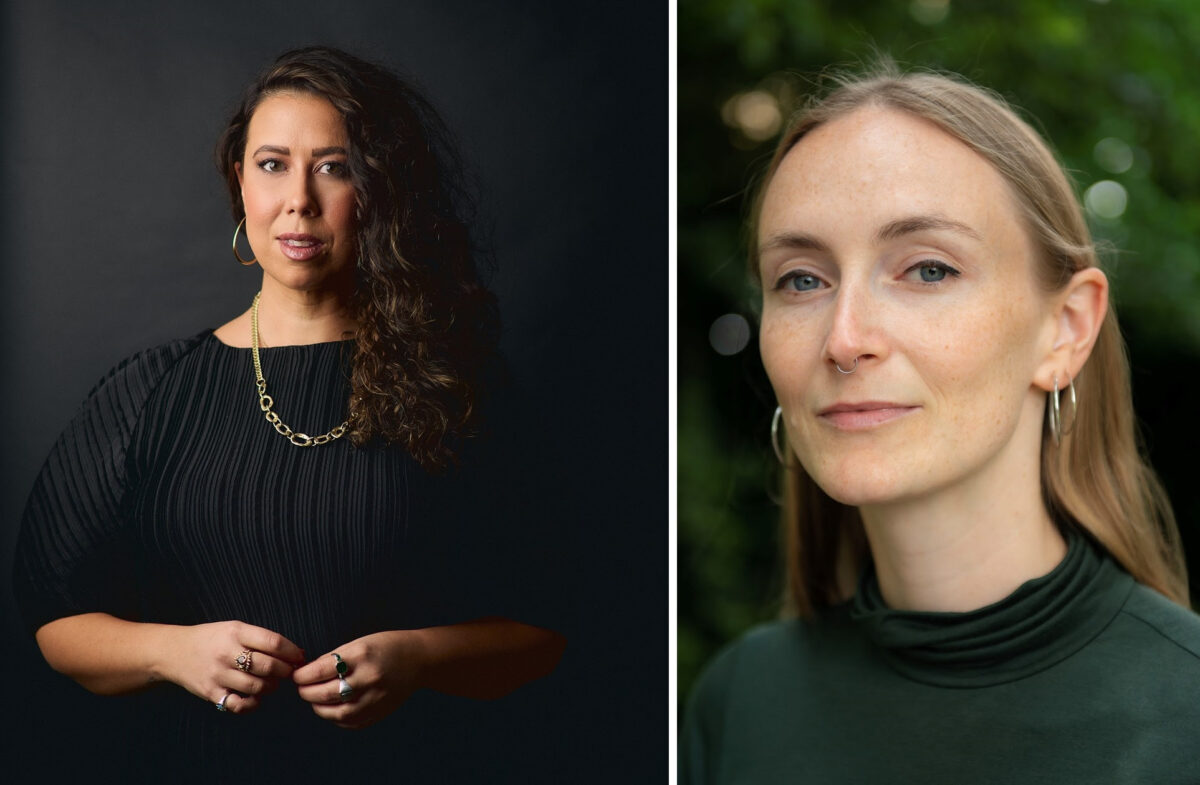 Tate today announces the appointment of two new curators as part of its ongoing strategy to explore new perspectives on global art histories. Marleen Boschen has been appointed the institution's first Adjunct Curator dedicated to art and ecology – a position that will develop narratives around ecological issues and further Tate's commitment to climate justice. Kimberley Moulton will take on the role of Adjunct Curator specialising in First Nations and Indigenous Art, continuing the innovative research and scholarship undertaken in this field.
Beginning in September 2023, both positions will sit within the Hyundai Tate Research Centre: Transnational, which helps to challenge and revise dominant art histories by highlighting the global exchanges of artists and ideas. Integrated within Tate Modern's curatorial team, the Centre contributes to exhibitions, displays, acquisitions and events across Tate's four galleries and with a wide network of collaborators.
Catherine Wood, Director of Programme, Tate Modern said:
We are delighted to be welcoming Marleen and Kimberley as Adjunct Curators within the Hyundai Tate Research Centre: Transnational. Their significant experience and expertise will play an important part in expanding both our knowledge of First Nations and Indigenous Art, and the intersection between art and ecology, as well as advancing our ambition to present a truly international story of art through our programme and collection.
Marleen Boschen, Adjunct Curator, Art and Ecology
Marleen Boschen, is a curator, lecturer and artist working at the intersections of art and ecology. In 2019 she co-curated the research, performance and exhibition project Soil is an Inscribed Body: On Sovereignty and Agropoetics at SAVVY Contemporary, Berlin with Elena Agudio. The exhibition considered land relations, anti-colonial struggles and multispecies collaborations through artistic practice. Since January 2023 she has continued the collaboration with Agudio to develop Testing Grounds, an artistic programme on cultivation, migration and agroecological learning for the garden of Villa Romana in Florence. Boschen holds a BA in Fine Art from Chelsea College of Art and Design, an MA in Global Studies from Humboldt Universität in Berlin and a PhD in Cultural Studies from Goldsmiths, University of London.
Kimberley Moulton, Adjunct Curator, First Nations and Indigenous Art
A Yorta Yorta woman from Australia, Kimberley Moulton has over 15 years' experience curating and writing across historical collections and contemporary artistic practice. Her role as Senior Curator, First Peoples, at Museums Victoria showcased her ability to unite community, research, collections and art through an Indigenous led curatorial approach across global Indigenous communities. Moulton's extensive curatorial work includes 17 exhibitions with Museums Victoria, various independent projects across Australia and the USA, and the recent co-curation of the transnational Indigenous Triennial, Naadohbii: To Draw Water. In her role as Senior Curator and Artistic Associate for RISING Festival Melbourne she curated Shadow Spirit in 2023 – one of the largest newly commissioned exhibitions of national Indigenous art in Australia. Moulton has also been influential in various public art projects including rejuvenating the Melbourne First Peoples Art Trams project and expanding the representation of Indigenous peoples through art and cultural practice across the city. Her expertise encompasses Indigenous Arts Awards adjudication, state advisory roles for the cultural sector and active participation in global exchanges, all aimed at empowering Indigenous communities through art and cultural connections. Moulton is a PhD candidate in curatorial practice at the Wominjeka Djeembana Indigenous Research Lab, Monash University. 
About Hyundai Tate Research Centre: Transnational
Over the past two decades Tate's collection, displays and programmes have expanded beyond Europe and North America to be more open, inclusive and reflective of its audiences. Hyundai Tate Research Centre: Transnational marks a next decisive step on this journey by placing the exchange of ideas between art and artists from around the world at the very core of Tate. The Centre will transform how Tate grows and shares knowledge about multiple art histories with individuals and organisations around the world. The Centre's vision is to offer new perspectives on global art histories. Hyundai Motor's support for the Centre began in January 2019 and will continue to June 2025, in addition to their support of Tate Modern's annual Hyundai Commission. During this time the Centre will host several research events including annual symposia, seminars and workshops at Tate and beyond. For more information visit tate.org.uk/transnational.
Categories
Tags