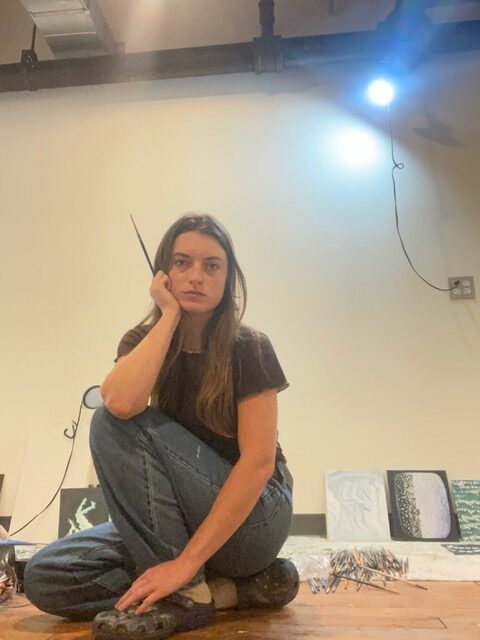 Claudia Keep is a painter who takes in the everyday world, and through her observations, she translates these moments into fantastical imagery reminiscent of postcards, snapshots, and childhood exploration. The intimate scale of the works highlight flickers in time and space, magic, and folklore. Keep uses images selected from her personal archive of iPhone photography.
Keep slightly reorients and reframes the images gathered for her paintings so as to further focus and highlight the particular subject matter for the viewers. In Keep's paintings, an audience shares the same viewpoint that initially interested Keep in her voyage walking down a street, peering out a car window, gazing up into the sky, being in nature and with others. Keep primarily works with watercolor and oil paints, the subject matter can determine the medium. These are intimate moments of peace, reflection, and excitement are bolstered with the capturing of emotions and color, such as, what does it feel like alone in bed?
Through her paintings, Keep reminds us that looking outward and expanding your sense of perspective can further increase personal depth, exploration, and expressive possibilities.
Keep currently lives and works in Vermont. She is represented by March Gallery in New York City.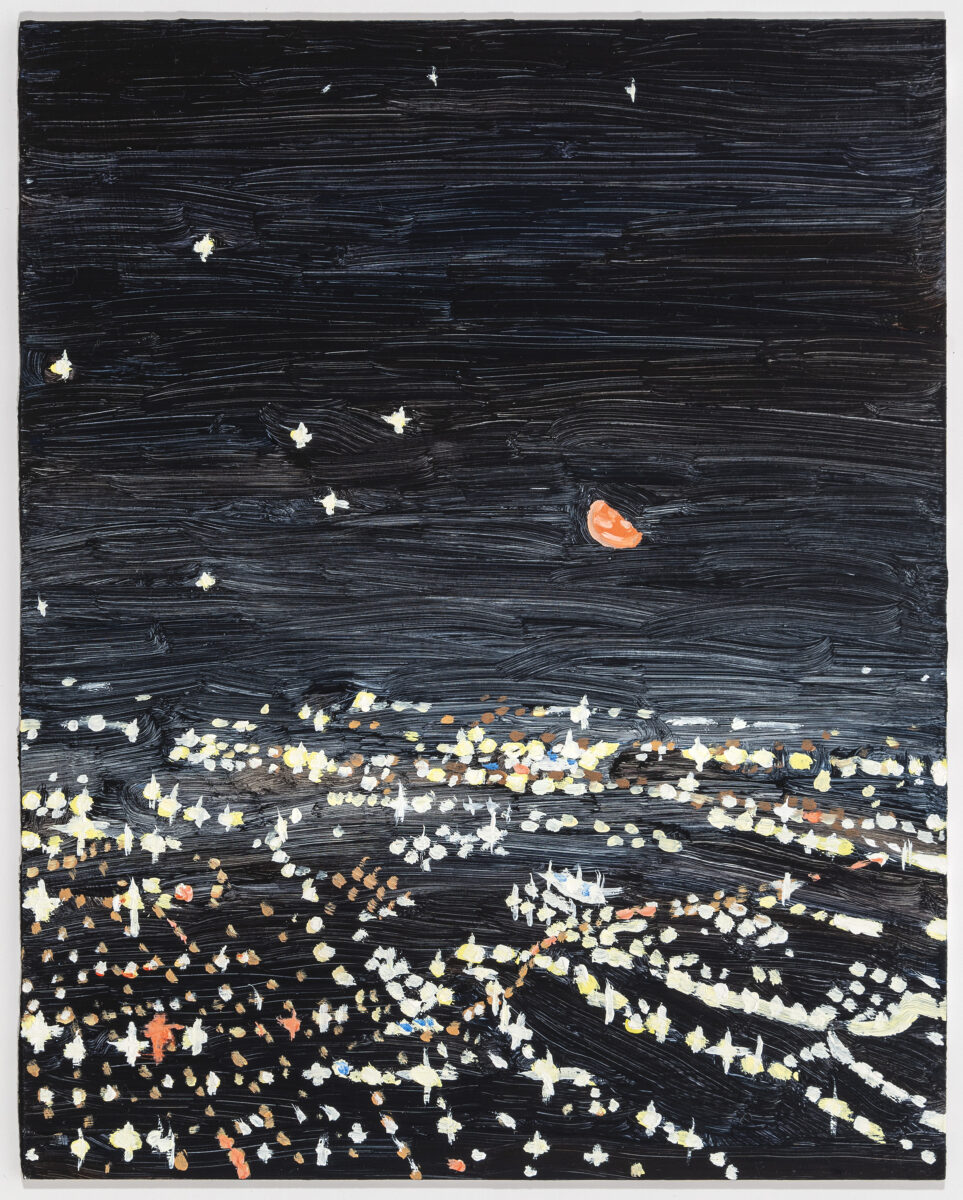 Phillip Edward Spradley: You traditionally experience what you paint whether it is a cool classic car or a star-filled night, and you're slightly obsessed with the "correct" if not perfect composition. In order to capture these glimpses you have to take a photo, or many photos, quickly. Has your search for influence always been more of a visual endeavor?
Claudia Keep: In college and for a bit afterwards I was trying to make conceptually driven work, employing imagery with specific symbolism–I had this idea that to make good paintings they had to be politically or socially charged. This work was far less visually driven and was very composed—my paintings were conglomerates of different images to create a narrative. I drew from images I saw in magazines or the newspaper, personal photos, and references to art history. This work always felt clunky and honestly a bit silly, and I realized fairly quickly that this sort of practice didn't feel true to myself. The most important work I made early on were these little "practice" paintings on 5"x 7" panels, of iPhone images—though I didn't think of them being enough at the time, they ended up being what I would consider the first real paintings I made, and the beginning of my current practice of painting that is really predicated on looking.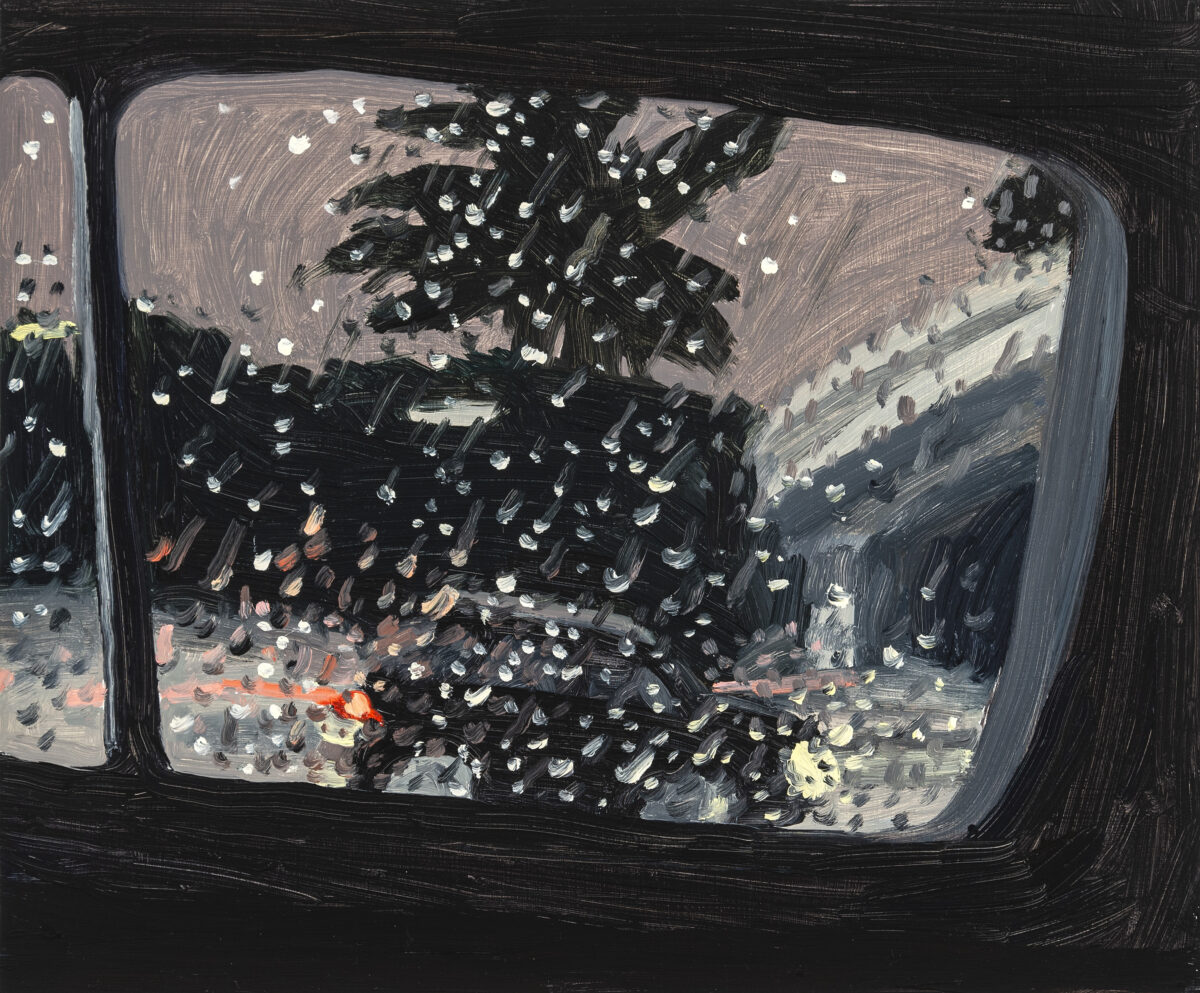 P.E.S: Your artworks are storytelling and work within the language of memory. They are slightly suspended moments of somewhat familiar times, personally, they are mindful of childhood summers, hazy days making mud-pies and nights catching fireflies. Considering the size of the image, they are all very cinematic. Do you have an interest in a particular type of cinema or lens of viewing?
C.K: I like the idea of the cinematic and I'm sure cinema has subconsciously informed my visual language but I think I'm more consciously inspired by photography, which I feel is closely related to cinema.
Particularly impactful was an exhibit of William Eggleston's color Polaroids that I saw as a teenager at the Princeton University Art Museum. I immediately loved his eye and his focus on the everyday, and the sometimes ugly. From Eggleston I then learned about Stephen Shore and Manfred Willmann, both of whom make work that similarly immortalizes the everyday. I like the diaristic feel of their work—the proximity to self. I find the idea of imagery created close to a person, as they go through their day, to be very compelling and profound. Traveling through space, these photographers capture both "important" moments as well as seemingly innocuous ones. Yet in those smaller moments reveal something so interesting and true. To me, these photographers' work feels very narrative, especially when viewed as a whole. It's impossible not to think about the person behind the camera and their proximity to their subject—what they capture isn't something they imagined or dreamt of, they had to see and experience it.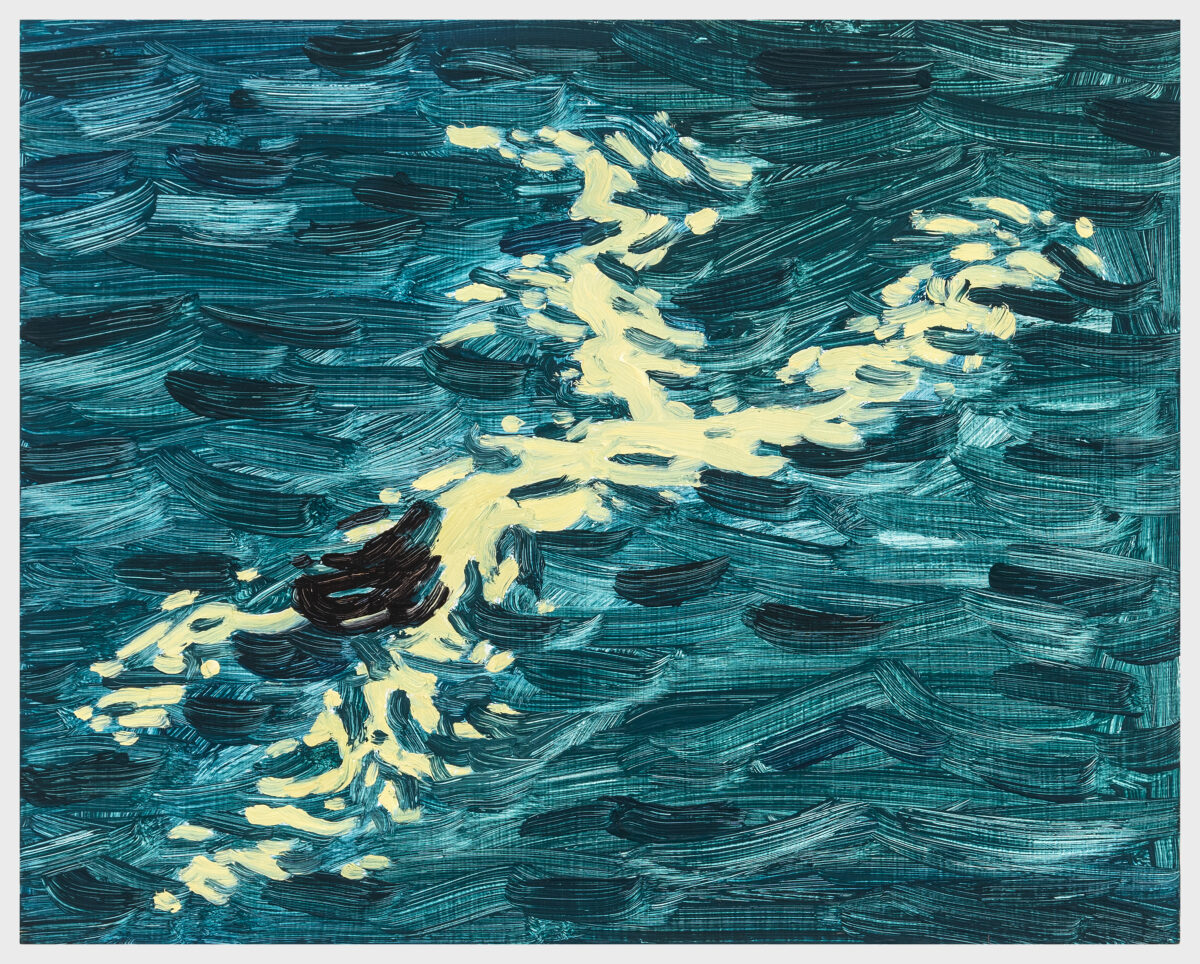 P.E.S: Can you talk about your current visual landscape of Vermont? What has it given you that you appreciate so much in relation to other places you have lived like New York City or Maine?
C.K: Vermont is perhaps some sort of combination of my experiences in Maine and NYC–I live in a small city here, but in close proximity to nature on a grand scale–Lake Champlain, one of the largest lakes in the country, is minutes from my studio. Vermont, at least in my experience, is milder than the other places I have lived recently, which I am trying to appreciate. Much of Vermont is very bucolic and there is a softness that does not exist in Maine, and certainly not in New York City.
In Vermont, I like driving around in the car— I missed that living in NYC. Car rides were a big part of my life in Maine, and became very influential in my work. I like all the weather I'm exposed to—I've seen (and experienced) a lot of snow, which I love to paint. Waterfalls, horses I see at farms along the road, and nights with little light pollution that afford clear views of the stars and moon, are all elements of Vermont that have worked their way into my paintings.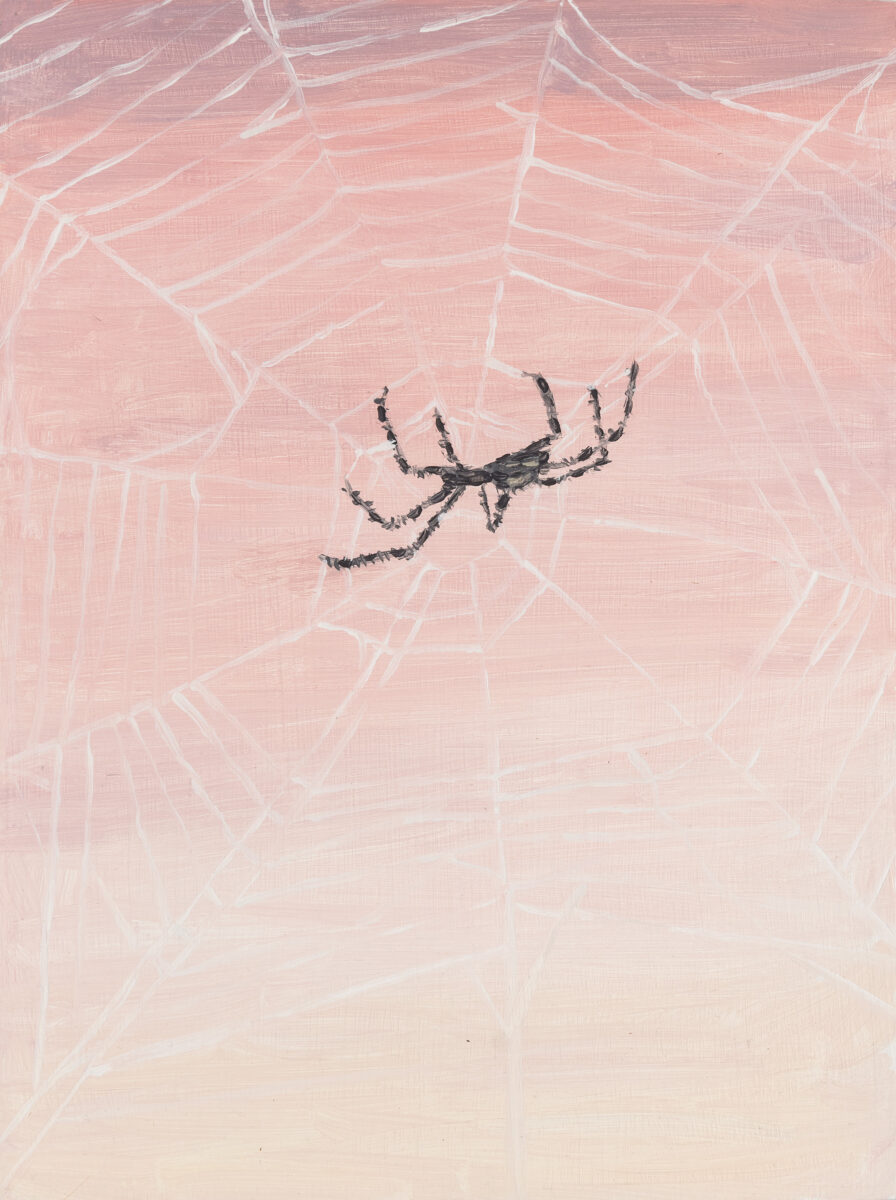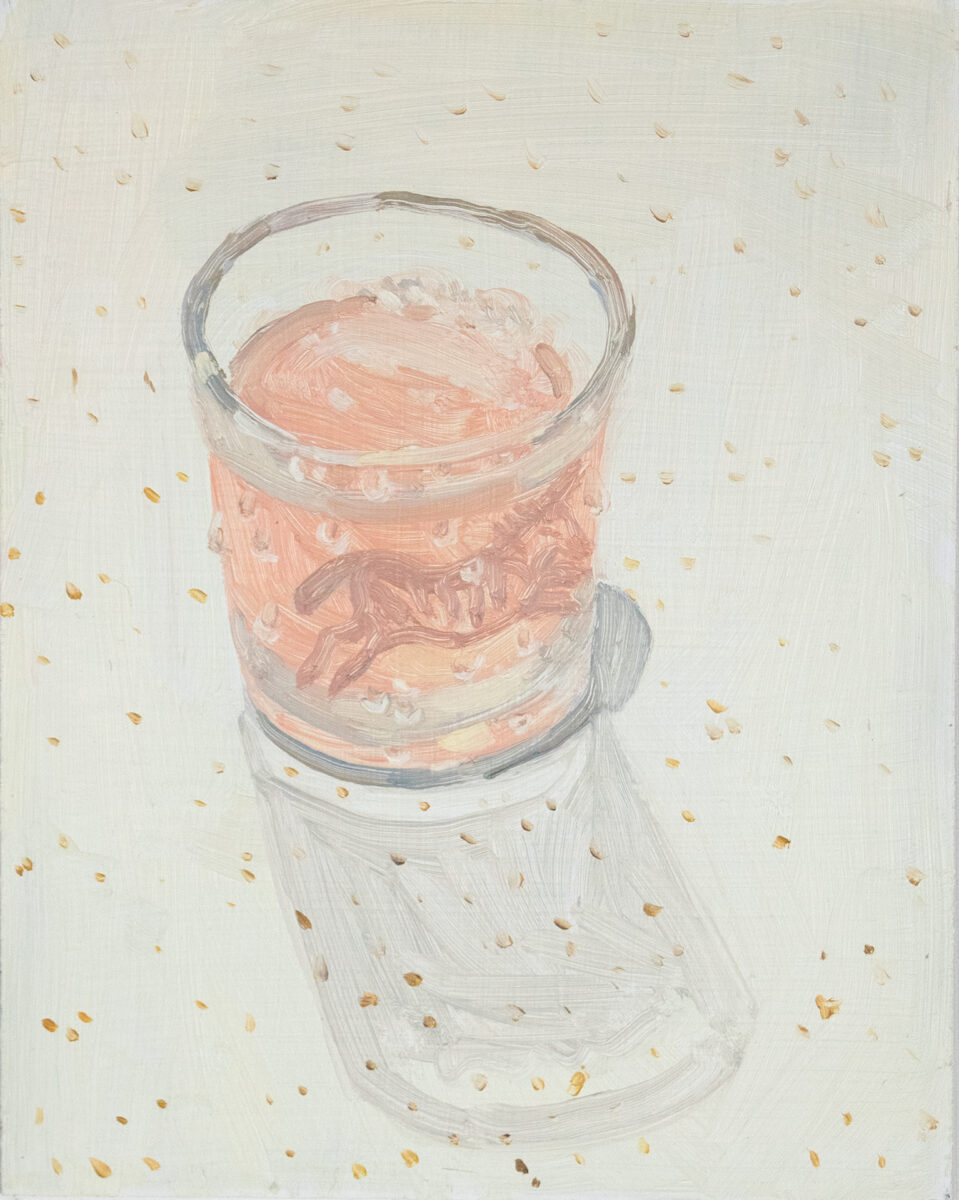 P.E.S: To the best of your abilities, you are constantly observing a scene to see what interests you. Have there been moments where the awe of it all has become more overwhelming than inspiring? Do you often miss moments you want to record, if so, do you chase a similar scene?
C.K: Yes—there are some things that are extremely difficult to capture or that just feel too beautiful—things that just don't translate. There are also many moments I've missed because I don't have my phone with me to take a picture.
I was swimming in a lake a few weeks ago–floating on my back, looking up at the sun above the trees–it was so bright that everything else looked very dark so that all I could really see was my legs and arms stretched in front of me, foreshortened in the water. I'd really like to do a good painting of that perspective but, of course, I didn't have my phone to take a picture, and all the paintings I've tried to do of that scene from memory haven't been any good. Another recent thing I've wanted to capture but couldn't was a moment driving at night a few weeks ago in a torrential rainstorm—the rain was so heavy that I could barely see anything but the sheets of rain immediately ahead, caught in the light of headlights until a bolt of lightning lit up the sky and the rest of the road. The moment was so brief but visually dense–there are so many elements of that experience that I'd like to paint.
I'm also haunted by some scenes from childhood that I couldn't capture–things I remember from before I had a camera or knew I wanted to paint. I remember seeing a praying mantis perched in a bunch of flox growing in the garden at my house—the mantis had been sitting there eating different types of butterflies and their wings were scattered below it, caught in the leaves. It was at once horrifying and beautiful. I'm always on the lookout for something similar.
I do try to get pictures of the things I miss, or think of pictures I could take that would help me recreate from memory what I saw. It's frustrating to miss things and to not know how to capture something, but it's also exciting to have something to look for and to have problems with which to grapple.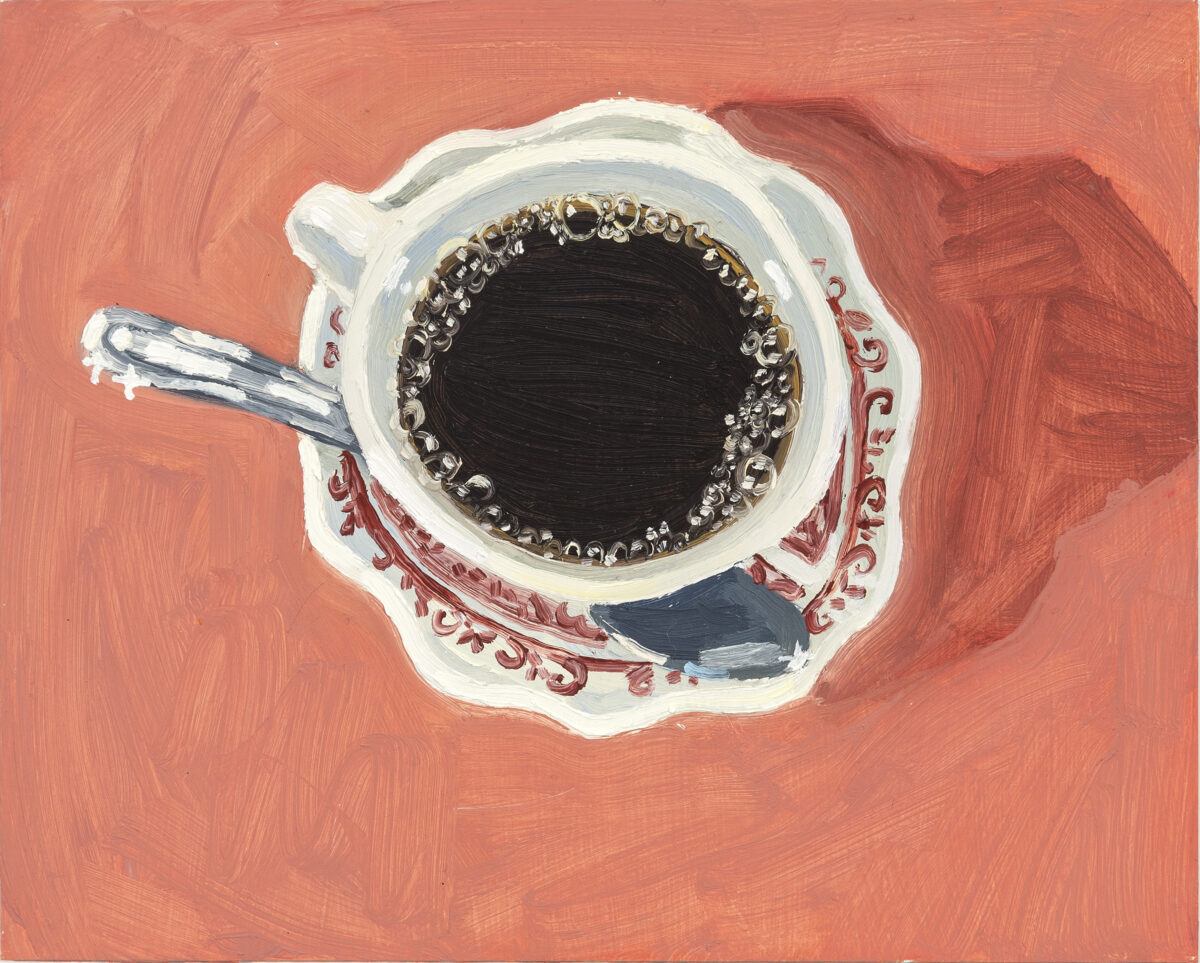 P.E.S: I understand that you do not typically make studies or tests of paintings, you mainly, if not always, create your painting in a sitting from referencing the photograph of the moment that you captured. Are there other source materials or research involved in your exploration of the world around you?

C.K: I don't really do much research, but there are a few things I do like to "fact check." The photos I get are often pretty blurry and inexact so it's nice to cross-reference with an anatomically correct image, for example, to get the angle of a horse's leg right. I will also sometimes cross-reference images of the sky and moon, because the date and time are important to me and the moon and stars look different depending on the time of year and location. I also will sometimes look up the species of insects and plants that I paint.
Specificity will feel very important for a painting and other times less so. I'm working with subjects that have histories of signification and learning a little more about them can add another layer of meaning to what I paint, but it's kind of slippery—it's meaning that I didn't always consciously mean to capitalize on, but that's sort of how living is, I guess. Everything says something to someone.
P.E.S: In the first attempt of creating, photographs may not translate well to paintings. This is due to perspective colors, you've expressed issues in harnessing the ability to capture the haziness and colors when looking at the sun or producing a lighting strike that feels powerful. When do you become frustrated in the process and how do you overcome that feeling, by working through it or stepping back?
C.K: Really any part of the process can prove frustrating. Often the most challenging part of the painting process comes before even painting—figuring out how to compose an image, what to include, what not to include, how to simplify something, what colors to use, what scale to use etc. Sometimes I hate what I'm working on up until it's nearly finished and somehow the final touches resolve the painting. I overcome these frustrations by both stepping away and working through things. I have learned that it doesn't work for me to paint over things– if I'm unhappy with something I usually wipe off the paint and try again. Sometimes I'll abandon an idea for a while and come back to it—in a sense stepping back and thinking through the composition and colors. Sometimes I paint another version of the same exact composition until I feel I've gotten it right. Some ideas don't work out ever. Not everything should be a painting, I've learned. I sort of really believe in destroying bad work. It's freeing and being precious never helps.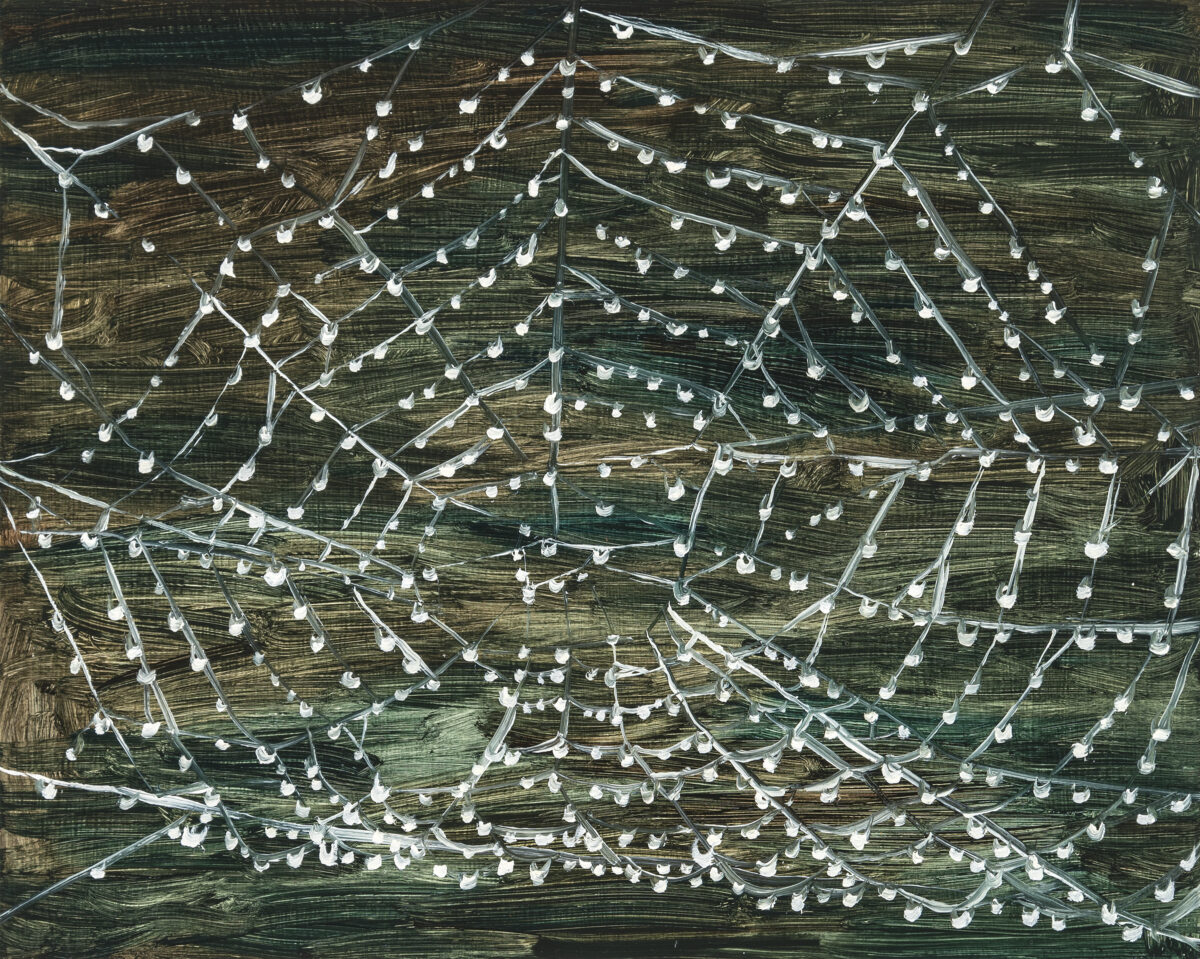 P.E.S: You have processed and painted in series before, and when you have fully repeated a subject many times, you tend to move on to the next. Is there a particular scene or object you are currently obsessed with?
C.K: I've been into very dark compositions for a while–the road at night, stars, the moon, dark woods, interiors at night, dark water, and things like that. I've been into caterpillars and the shape of horses. I've also started a series of paintings of striped shirts– sort of rumpled, lying on the ground. This series has been somewhat limited by my wardrobe.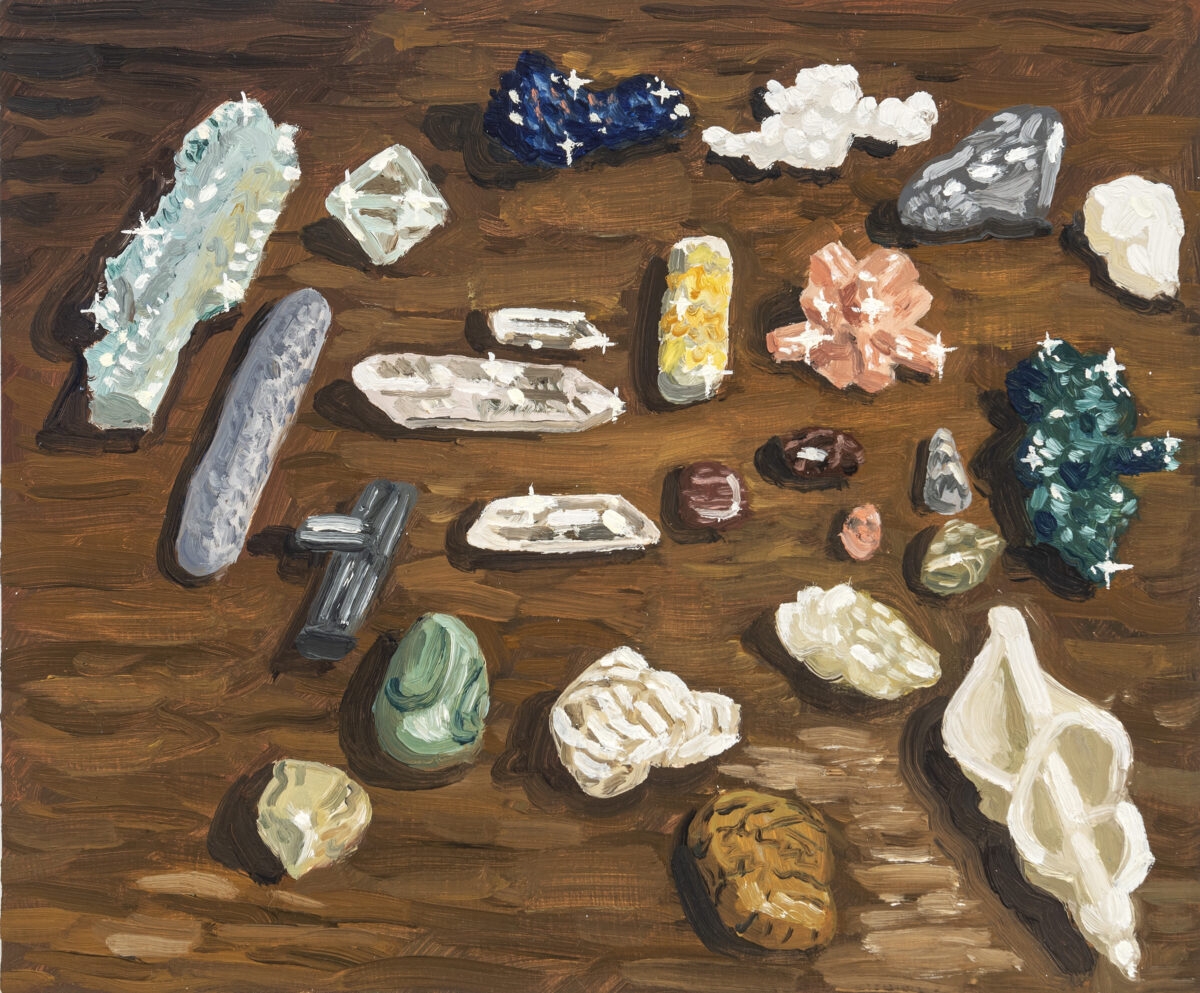 P.E.S: There are a few weeks left of summer, what are you excited about next? Art related or not.
C.K: I don't quite feel ready for summer to be over, but I feel like the end of summer is when the year really begins, and I am looking forward to all that comes with that. I'm in a few shows this year that I'm excited about. The first up is Clairvoyance, a group show opening September 8th at Shrine.
To learn more about Claudia Keep follow on Instagram at @claudiakeep, visit her website at claudiakeep.com and visit March Gallery
Categories
Tags