Artist Lauren Baker is poised to inspire audiences with her latest magnum opus—the spiritually significant ten-metre-tall Wisdom Totem collection -to be revealed at Burning Man.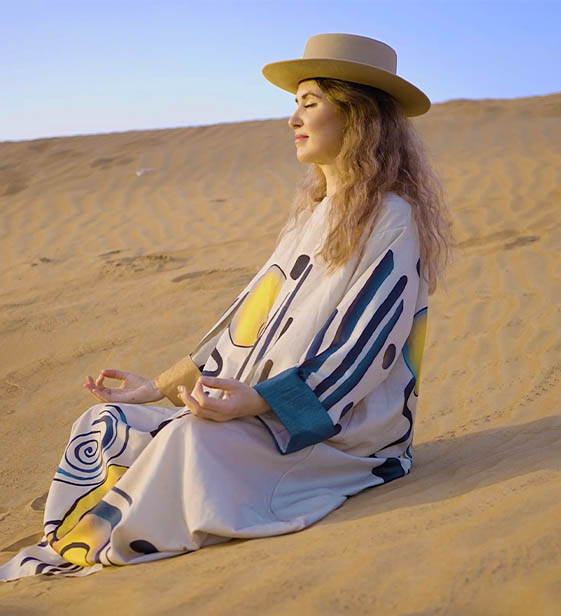 The site-specific installation is the culmination of a year's planning. Three monumental installations, each standing ten metres tall, are destined to become one of the highlights of this year's annual Burning Man in the Black Rock Desert in Nevada, USA. Comprising Unity, Lunar, and Solar Totems, the installation shares the ethos of Stonehenge providing a space for sacred ceremonies around the potent symbols.
The artist's vision is to elevate collective global consciousness. The sculptures combine the energies of both masculinity and femininity along with symbolism created as beacons of hope and unity. Intended as a focus for gatherings to spark highly conscious communication, transformation and deepen connection. Baker unveils the Wisdom Totem collection at Burning Man to promote unity on a global scale.
Supported by Celtic Chaos, and with special thanks to Natural Symphony, the Wisdom Totems can be found at 10+C on the playa, Burning Man. The totems are made locally in San Francisco are made from part recycled wood and part local renewable lumber wood from a sustainably sourced farmed forest in America. The wooden totems will evolve and be adapted to be exhibited for future Burning Man seasons and one day they may even be burned as part of the ritual and celebration that Burning Man is known for.
An electric element comes at night as each totems' 350ft LED lights are synced with the music at 'Celtic Chaos' – one of the largest sound stages at Burning Man (Coordinates 10+C). Amongst many other acts, the legendary Natural Symphony will be performing a crystal resonance-controlled sound healing and audio-visual techno show.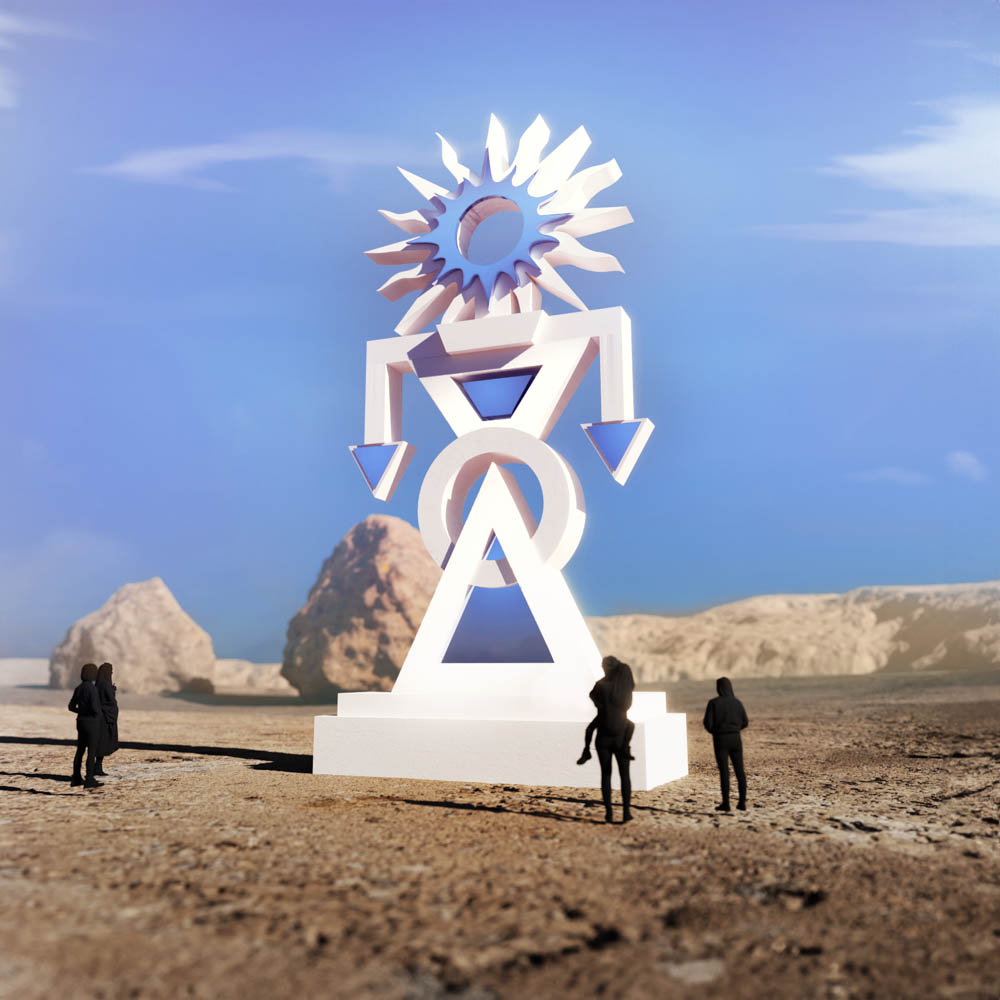 Solar Totem, a resplendent embodiment of masculine energy, soars skyward with its striking Sun symbol and upward prism core. Exuding vitality, inviting viewers to reconnect with their innate inner power.
Lunar Totem, at her core, is the timeless Ankh symbol signifying lifeforce and fertility, she stands tall and powerful, radiating an aura of peace and harmony. Her tree moon symbol represents our interconnectedness with the natural cosmos.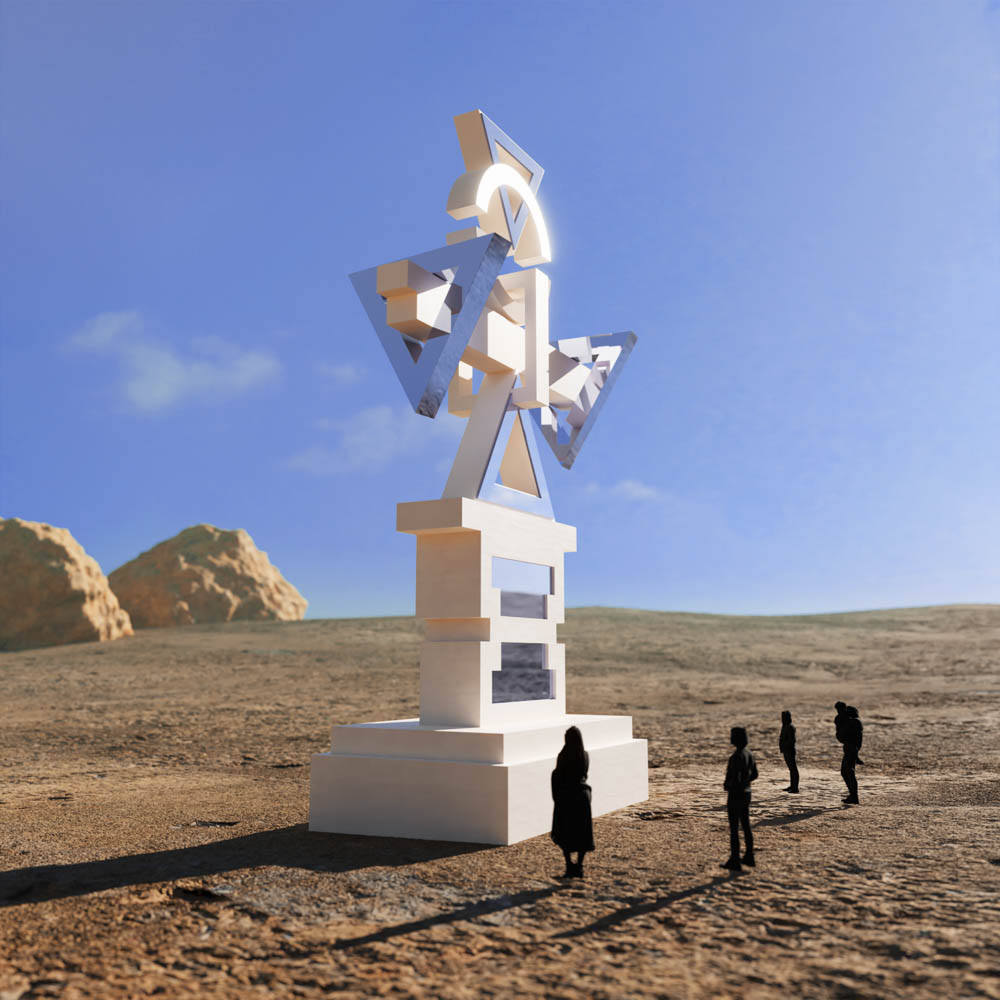 Unity Totem is the centrepiece which amalgamates both masculine and feminine energies. Adorned with the alchemical earth symbol, this central piece underscores the paramount importance of equilibrium and interconnectedness in a world that thrives on harmonious coexistence. At its base is the symbol for collaboration.
I firmly believe that art possesses the remarkable capability to transcend and elevate the human spirit

Through the Wisdom Totem collection, our aim is to kindle a collective consciousness that harmonises with the frequencies of unity, equilibrium, and interconnectedness.

Lauren Baker
To commemorate the Burning Man totem collection, a momentous digital collectible awaits. An exclusive NFT Totem launch will be held at the prestigious Digital Art Fair in Hong Kong from 19th-23rd October 2023. This will be Lauren Baker's first NFT and an exciting chance to gain digital artwork from the artist. In keeping with the Burning Man community ethos, a 1/1 totem NFT will be gifted in a raffle to the community. Look out for opportunities to get the 'Lauren Baker whitelist art pass'
MORE: laurenbakerart.com
Categories
Tags