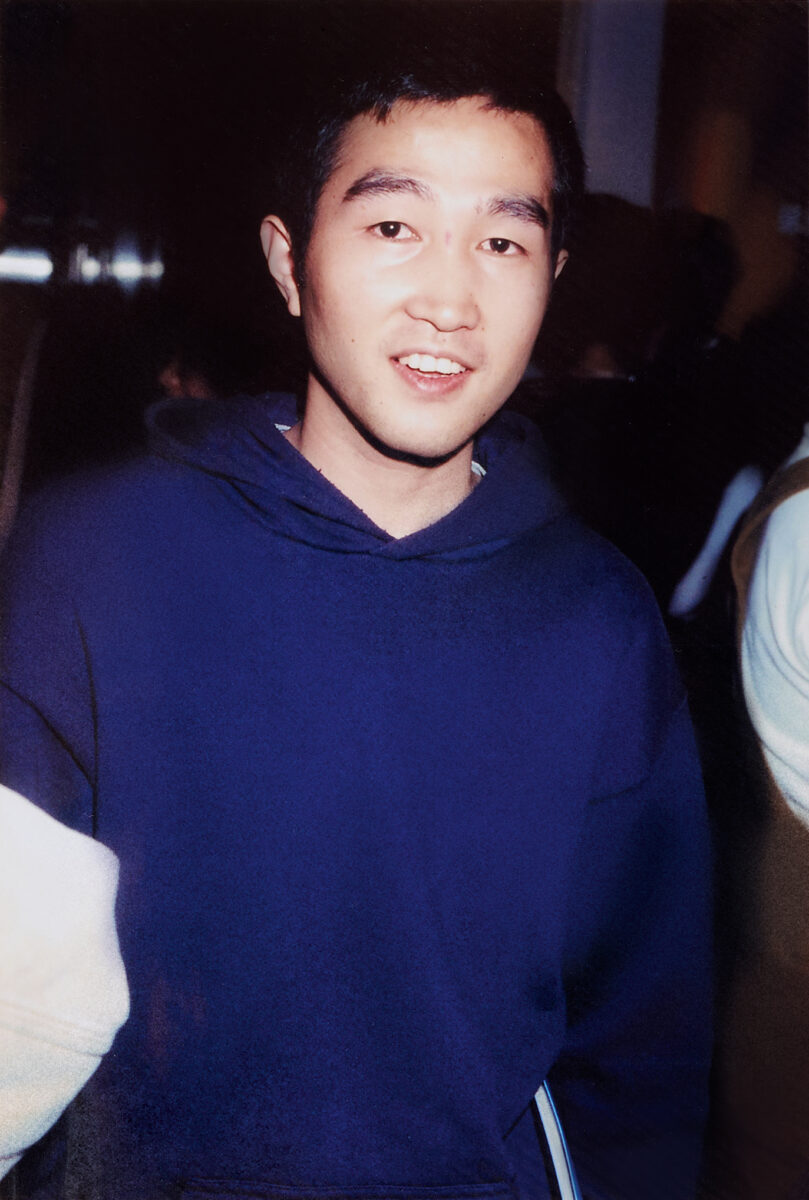 Gagosian has announced the global representation of Tetsuya Ishida, in association with the artist's estate.
Inaugurating the relationship, this fall Gagosian will present the most comprehensive exhibition of the artist's work staged outside Japan and his first ever in New York. Curated by Cecilia Alemani, Tetsuya Ishida: My Anxious Self will open on September 12th at Gagosian, 555 West 24th Street.
Active as an artist for just a decade, Tetsuya Ishida (1973–2005) produced a compelling body of work imbued with a profound sense of alienation and emotional isolation from the contemporary world. Coming of age during the 1990s, an era of nationwide economic malaise known as Japan's "Lost Decade," he made art that conveys anxiety, estrangement, and hopelessness.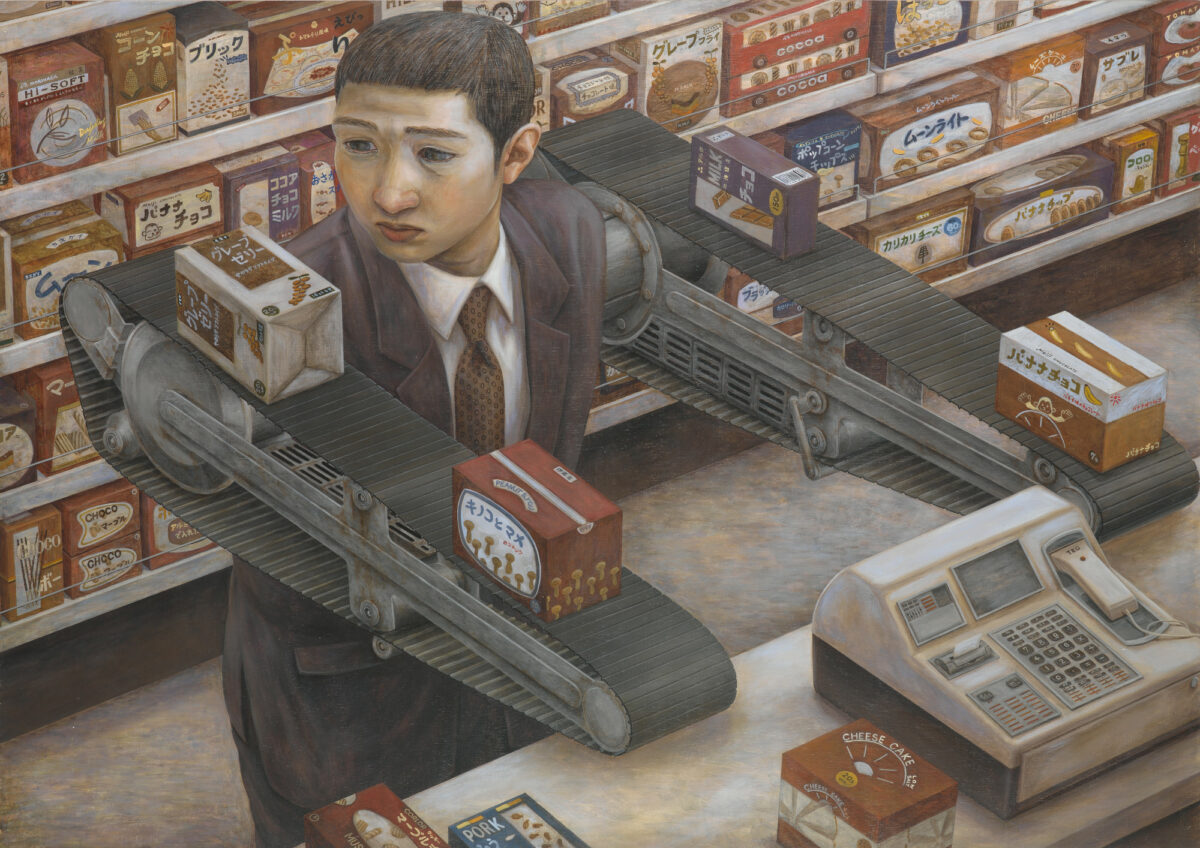 Ishida's meticulously detailed, surrealistic paintings and graphic works often include characters that resemble the artist or surrogates for him, presented as anonymous students or white-collar salarymen enmeshed in absurd, nightmarish scenarios. Merging human anatomy with the features of animals, machines, and objects, they form incisive allegories that dramatize and critique dehumanizing social and technological forces.
Over the past decade, Gagosian has played a vital role in introducing Ishida's work beyond Japan, beginning with the gallery's 2013 exhibition in Hong Kong, his first outside his native country.
Nick Simunovic, senior director of Gagosian in Asia, notes:
I was first introduced to Ishida's work more than fifteen years ago and was immediately captivated. We were fortunate to organize the very first exhibition of his paintings outside of Japan in Hong Kong in 2013, and the reaction was extraordinary, leading to his work being shown around the world. Ishida produced just over two hundred works during his lifetime, and we are truly honored to be presenting more than eighty paintings in New York on the fiftieth anniversary of his birth.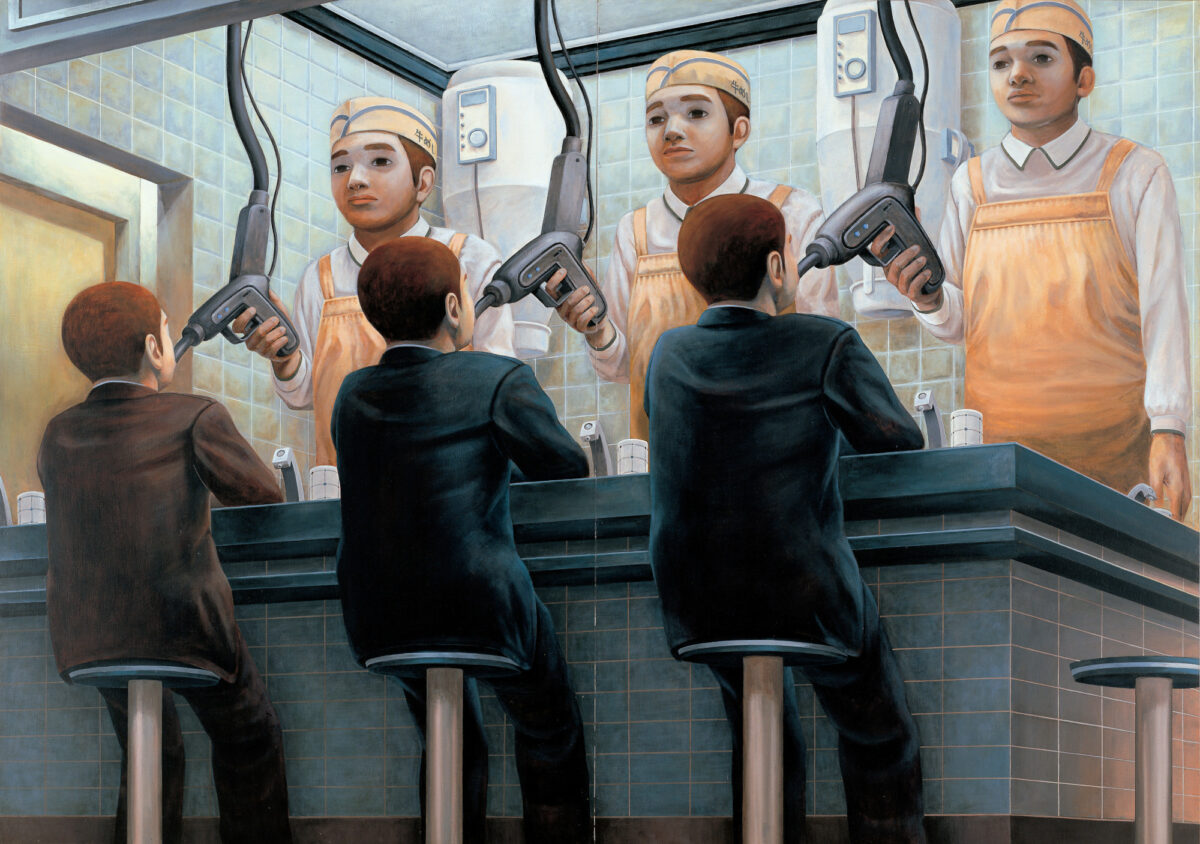 The exhibition in New York will include paintings from the Tetsuya Ishida Estate, notable private collections, and the Shizuoka Prefectural Museum of Art in Japan. Featuring works from throughout the artist's career, My Anxious Self is organized into five parts, each of which occupies a separate room. Together, these groupings present the range of psychological and sociological themes that Ishida explored.
About the artist
Tetsuya Ishida was born in Yaizu, Japan, in 1973, and died in Sagamihara, Japan, in 2005. Solo exhibitions include Sumpu Museum, Shizuoka, Japan (2006); Canvas of Sadness, Shizuoka Prefectural Museum of Art, Japan (2007); CB Collection, Tokyo (2007); Self-Portraits of Ourselves, Nerima Art Museum, Tokyo (2008); and Notes, Evidence of Dreams, Ashikaga Museum of Art (2013, traveled in Japan to Hiratsuka Museum of Art; Tonami Art Museum, Toyama; and Shizuoka Prefectural Museum of Art through 2014); Saving the World with a Brushstroke, Asian Art Museum, San Francisco (2014–15); and Self-Portrait of Other, Museo Nacional Centro de Arte Reina Sofía, Madrid (2019, traveled to Wrightwood 659, Chicago). Ishida's work was also included in the 4th Yokohama Triennale (2011), 10th Gwangju Biennale (2014), and 56th Biennale di Venezia (2015).
Categories
Tags