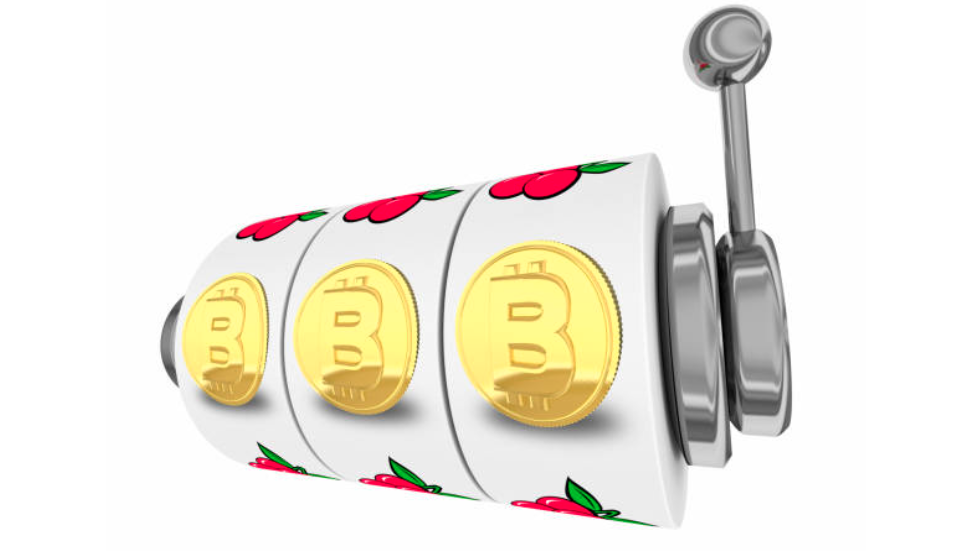 Crypto casinos have undoubtedly gone through a pleasant metamorphosis in 2023. The year has ushered in a wave of transformative trends that have kept crypto-betting enthusiasts on their toes. These innovations are reshaping the industry, from enhanced user experiences to the introduction of unique games. 
This guide will provide details about best crypto casinos and how they have adopted these trends. As we examine these latest developments, we'll discover the transformative shifts propelling crypto casinos to the forefront of online gaming. 
7 Major Crypto Casino Trends in 2023
Crypto casinos have undergone several technological advancements in recent years. 2023 has been another banner year for crypto casinos as fascinating developments continue to emerge. Here are seven major crypto casino trends that we have observed in 2023:
Increasing Popularity of Bitcoin Casinos
With over 2000 Bitcoin casinos, these unique betting platforms have continued to gain traction in recent years. However, the surge in popularity skyrocketed in 2023 as both seasoned players and newbies flocked to Bitcoin casino sites.
The decentralised nature of Bitcoin offers players a layer of anonymity and security. This feature in Bitcoin casinos continues to attract a broader demographic of people who value privacy.
This trend has fostered the integration of blockchain technology, ensuring the player's experience is transparent and tamper-proof. Aside from security, the increased popularity of Bitcoin casinos has simplified transactions.
These casinos often do not require you to go through a frustrating verification process; transactions are usually fast and seamless. This exciting trend showcases the industry's adaptability and responsiveness to evolving player preferences.
Emergence of New Cryptocurrencies for Betting Purposes
Another noteworthy trend for 2023 is the emergence of new players in the cryptocurrency field. Beyond the "old boys" like Bitcoin and Ethereum, there are now newer cryptocurrencies with features designed for secure wagering. These tailor-made tokens at some Bitcoin casinos offer enhanced transaction speeds, reduced fees, and tailored smart contract capabilities.
Their integration into casino platforms caters to the unique demands of online betting. 2023 has seen bespoke cryptocurrency that diversifies the payment option and introduces innovative gameplay mechanics. We've seen various features, including provably fair gaming and token-based rewards systems.
Some examples of new betting-tailored cryptocurrencies that have emerged in 2023 are EOS, Dash, Shiba Memu, etc. These purpose-built tokens have gained traction, contributing to a seamless, immersive betting experience. This innovation proves the commitment of Bitcoin casinos to providing cutting-edge technologies for the ever-changing needs of players.
Integration of Decentralised Finance (DeFi) into Bitcoin Casinos
Adopting Decentralised Finance (DeFi) principles is another trend that has propelled Bitcoin casinos into a new era of trust and reliability in 2023. DEFI is the fusion of two innovative domains that enhance transparency and transfer control to the user within the betting ecosystem.
The decentralised nature of this system has provided a more solid foundation for fair and transparent gaming. With each transaction publicly recorded, DEFI offers players tamper-proof transactions, significantly reducing the chances of fraud. Not to mention that the system improves transaction speeds and processing times.
As more Bitcoin casinos welcome DEFI protocols, bettors now have the opportunity to engage in decentralised betting. This new trend has undoubtedly led to a new era of trust, inclusivity, and exciting possibilities.
Enhanced User Experience with Virtual Reality (VR) Casinos
Virtual Reality (VR) technology, with its recent introduction to the world of Bitcoin casinos, has significantly enhanced the user experience. This transformative new way to place bets is one of the latest trends in Bitcoin casinos that has continued to attract sports fans and gamers.
With VR betting, players are immersed in a life-like digital environment where they can interact with their environment and other bettors. Aside from a real-time experience, VR simulates real-life gaming; players can walk around virtual casino floors and play with realistic gestures. For sports betting enthusiasts, VR also provides a 3D view of the field, allowing users to feel like they are actually at the game.
From enhanced graphics and spatial audio to interactive elements, VR casino technology creates an unparalleled sense of reality and excitement. Bitcoin casinos leverage this trend to attract a broader audience and redefine online betting.
Introduction to Unique Crypto Casino Games and Betting Options
2023 has also brought the emergence of unique Bitcoin casino games that offer players novel and engaging experiences. Leveraging blockchain technology, game operators are focused on creating inherently fair and transparent games. This trend has set Bitcoin casinos apart from their traditional counterparts, attracting the attention of tech-savvy audiences globally.
Some of the innovative betting mechanisms in 2023 include prediction markets, NFT-based games, and skill-based competitions. These diverse offerings cater to the various preferences of different Bitcoin bettors. The blend of cutting-edge technology and creative gameplay exemplifies the recent growth of the crypto market.
Enhanced Focus on Responsible Gambling and Regulatory Measures
The growing demand for Bitcoin casinos comes with the need to promote responsible gaming practises. Fortunately, operators have honed in on implementing stricter regulations to protect players. A new positive trend in Bitcoin casinos is the enhanced focus on ID and age verification to prevent compulsive betting behaviours.
Cryptocurrency casinos aim to mitigate potential betting risks with specific protective measures like stake limits, self-exclusion options, and other checks. Industry stakeholders, regulatory bodies, and organisations specialising in responsible gambling support work together to protect bettors.
The Integration of Artificial Intelligence
Artificial intelligence is now becoming an integral part of Bitcoin casinos. This inclusion stands out as a significant trend in crypto casinos, enhancing security and engagement. Here are some ways that AI will impact Bitcoin casinos in 2023:
Advanced Algorithms: With advanced algorithms, AI has enabled real-time monitoring of transactions. This ensures that payments are secure and transparent.
Swift Customer Support: Adopting Artificial Intelligence into customer support systems enables crypto casinos to provide swift and personalised interactions.
AI-powered Predictive Analytics: With predictive analytics, AI-powered crypto casinos offer in-game offerings and promotions tailored to individual preferences.
Conclusion
2023 has brought about numerous technological advancements and trends in crypto casinos. These casinos have embraced various transformative trends to usher in new dimensions of user experience. Innovations such as the introduction of Artificial Intelligence and the integration of VR are poised to reshape the industry. Players can anticipate an exciting journey ahead as further years promise a seamless fusion of technology and entertainment.
Categories
Tags