Iconic Princess Diana sweater to headline Sotheby's inaugural Fashion Icons sale. In June of 1981, a newly engaged Lady Diana Spencer attended one of Prince Charles's summer polo matches, donning a red sweater decorated with a whimsical black and white sheep motif. One of the first pieces created by Sally Muir and Joanna Osborne and their knitwear label Warm & Wonderful, the sweater soon took the world by storm, creating a massive viral and cultural moment. Carefully dissecting the sweater's symbolism and why it resonated with Diana so deeply, the sweater ignited conversations amongst global media, fashion critics, and of course, the general public. Muir and Osborne credit the stratospheric launch of their small business to this advertisement of a lifetime, which catapulted Warm & Wonderful into the public sphere.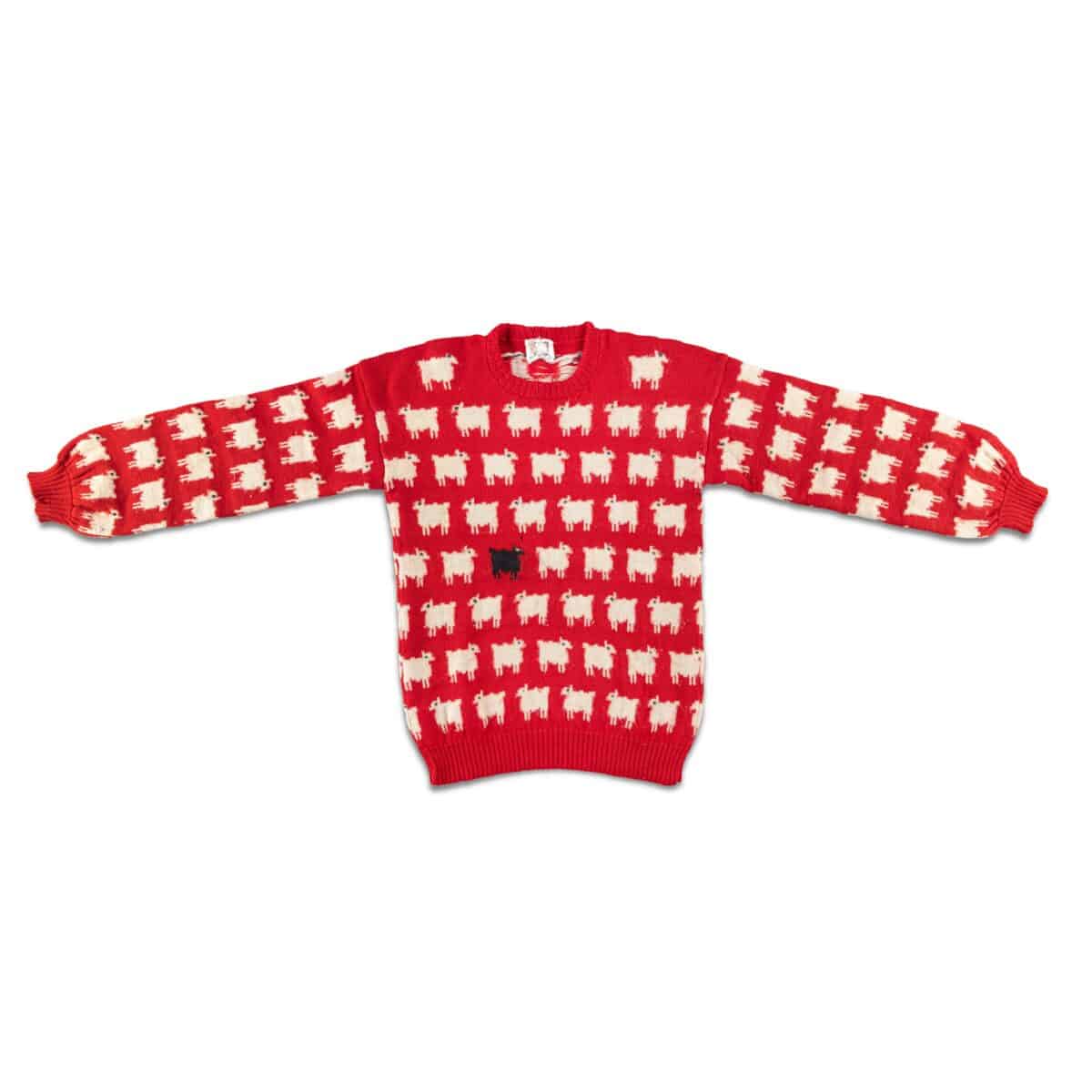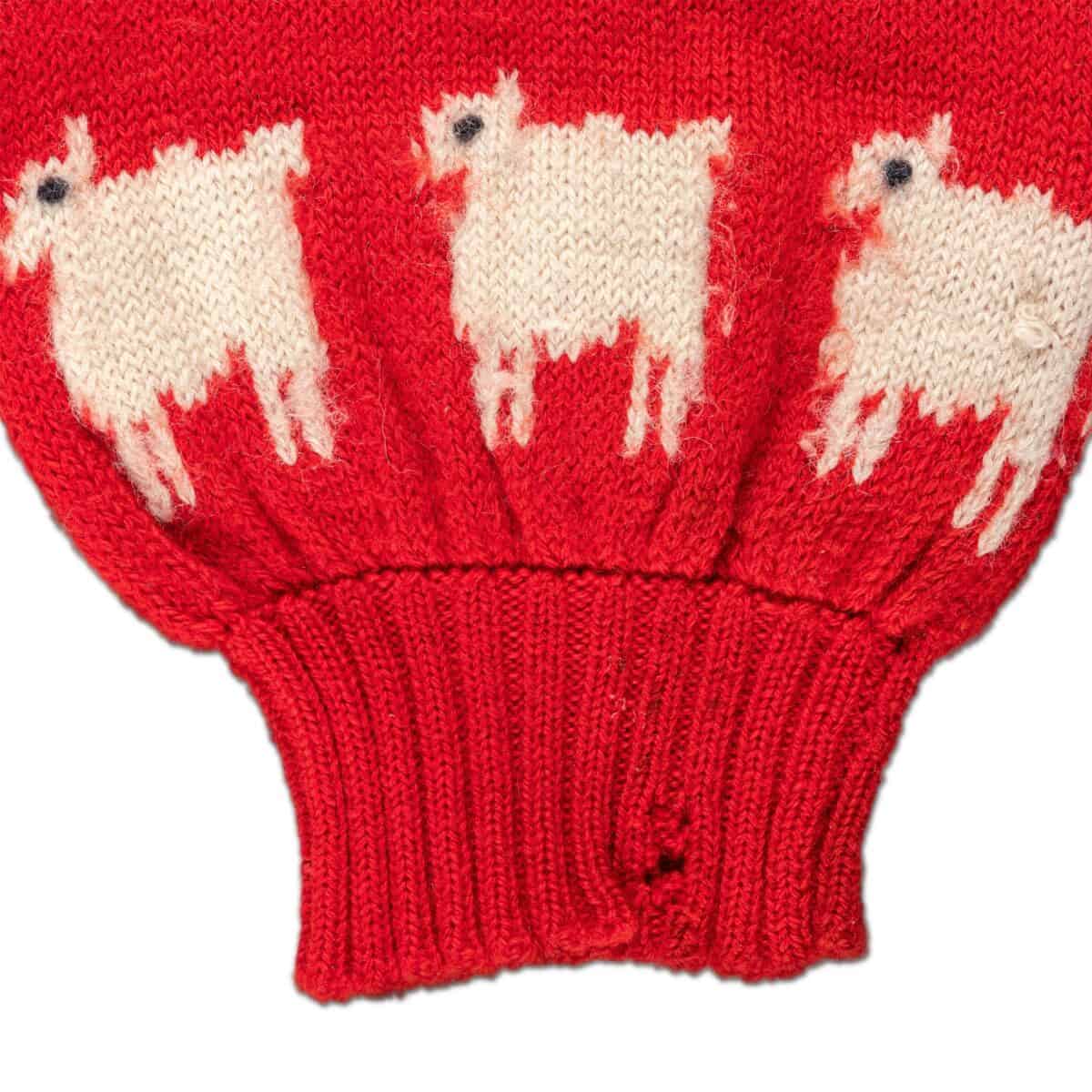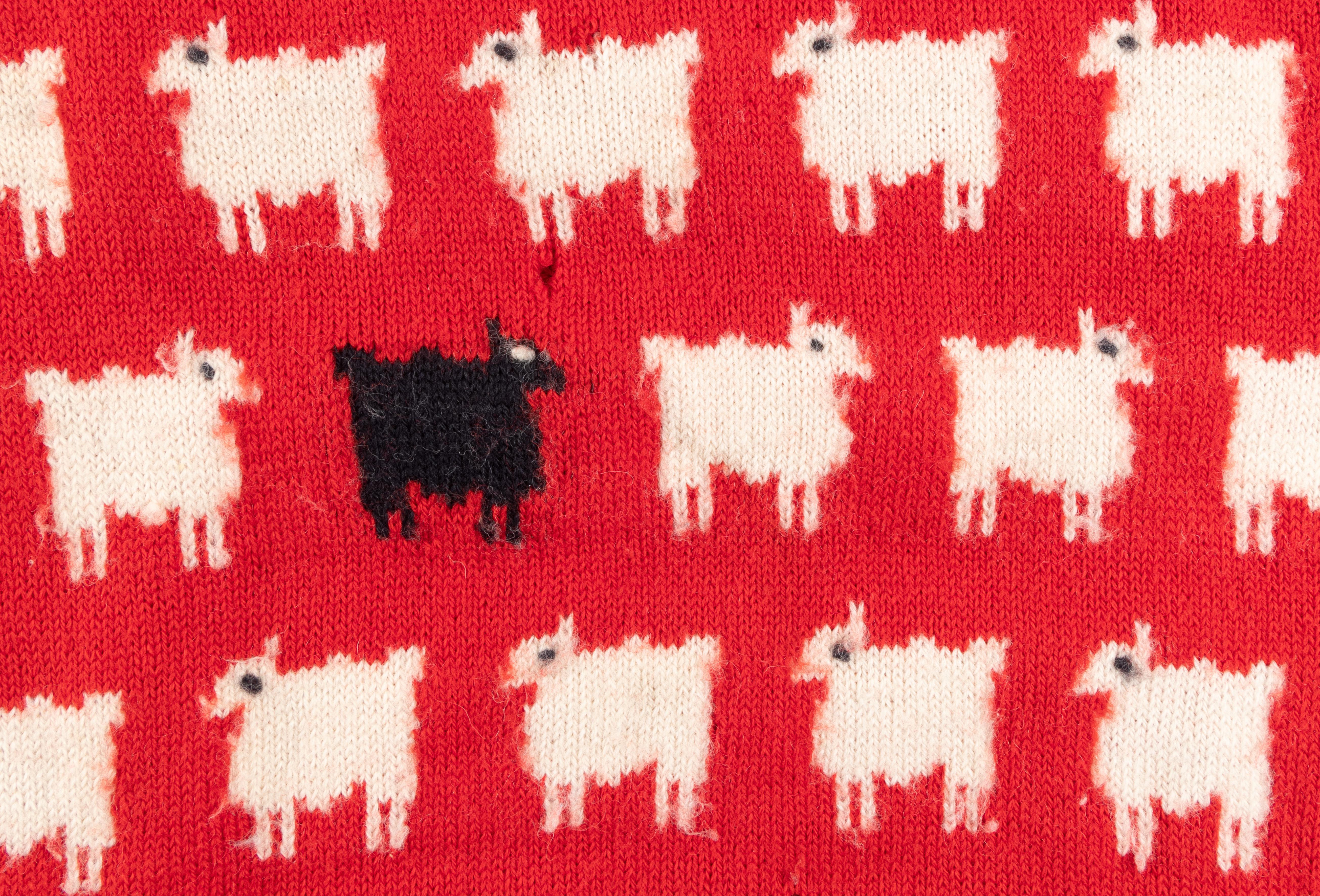 Appearing on the market for the first time, this sweater, famously worn by Diana in 1981, is sure to captivate collectors and fashion enthusiasts alike as it is set to headline Sotheby's inaugural Fashion Icons sale this September, with online bidding open from 31 August through 14 September – during New York Fashion Week – and will be displayed in New York starting 7 September. The sweater is offered with an estimate of $50,000/80,000 (£40,000 – 70,000).
A few weeks after this first outing, Muir and Osborne received an official letter from Buckingham Palace politely explaining that Diana had damaged her much-loved sheep sweater and requested either a repair or replacement. A new sweater was knitted entirely, and the designers later received additional correspondence from the Palace – a grateful thank you letter from her private secretary, Oliver Everett CVO. Potent to the sweater's legacy, a Warm & Wonderful sheep sweater of the same design now resides in the permanent collection of London's Victoria and Albert Museum.
Warm & Wonderful, who stopped producing the black sheep style in 1994, reissued the design in 2020 in collaboration with American designer Jack Carlson and his brand Rowing Blazers, which is known for its traditional craftsmanship and sense of fun – in turn, immortalizing the beloved emblem of fashion history for a new generation. The same year, a replica of the sweater appeared in the fourth season of Netflix's series, "The Crown," worn by actress Emma Corrin.
The story goes on to have an unexpected twist, with Muir and Osborne noting:
This past March, as we were rummaging through the attic searching for an old pattern, we spotted a small box. Inside, tucked away beside a cotton bedspread was Diana's original red sheep sweater from 1981. Now, almost four decades later, this one-of-a-kind sheep sweater is ready to make its way into the hands of a fortunate collector.
Sotheby's currently holds the record for the most valuable Princess Diana dress ever sold, which achieved $604,800 in January 2023 (est. $80/120,000).
Sotheby's inaugural Fashion Icons sale is this September, with online bidding open from 31st August through 14th September – during New York Fashion Week – and will be displayed in New York starting 7th September. sothebys.com/en/digital-catalogues/fashion-icons
Categories
Tags